Video: Britain Hart knocks out opponent's teeth in brutal one-Sided title fight at BKFC 51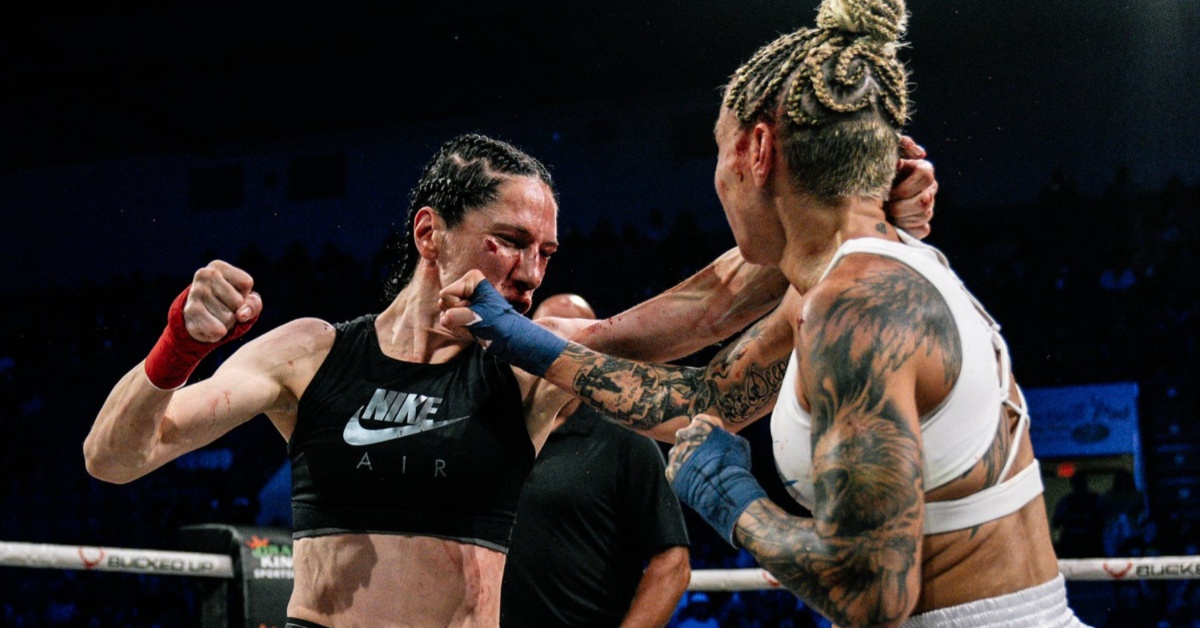 BKFC star Britain Hart continued her impressive run with the promotion on Friday night, earning yet another dominant win inside the squared circle.
Hart, who has won eight of her last nine fights, scored her fourth-straight win in the BKFC 51 headliner inside the Salem Civic Center in Salem, Virginia. Stepping into the ring for a clash with UK standout Melanie Shah, Hart retained the BKFC strawweight championship with a dominant performance that scored her a decisive unanimous decision victory.
Throughout the contest, Shah put her toughness on display, but she was no match for Britain Hart who lit up the Brit during the brutal 10-minute contest. Things nearly came to an end in the fifth round when Hart turned up the heat and delivered a barrage of strikes that sent one of Shah's teeth flying across the ring. Shah managed to survive the onslaught but lost every round according to the judges' scorecards.
Britain Hart first burst onto the BKFC after handing Paige VanZant a loss in the former UFC standout's promotional debut in 2021. She has since added wins over Pearl Gonzalez, 'Rowdy' Bec Rawlings, and Charisa Sigala. Following her five-round destruction of Melanie Shah, Hart will head to Pattaya, Thailand for a showdown with Chisakan Ariphipat at BKFC Thailand 5 on November 4.
The event will be headlined by the long-awaited superfight between Muay Thai icons Buakaw Banchamek and Saenchai Saenpong.