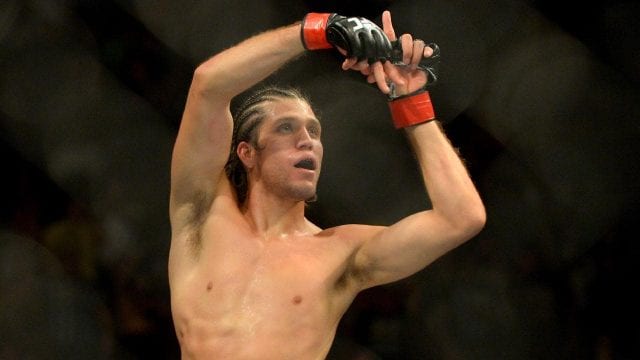 No. 1 contender Brian Ortega may not spend much time studying his opponents, but he spends plenty of time training to beat himself.
Some fighters spend hours watching film on their opponents in hope to find a tell or a weakness in their game. Others, like Ortega, spend their time concerned with their own incremental improvvemnts.
"I never really study much. Never have I really studied an opponent in terms of really trying to sit down and break it down and study someone. I study myself. And I train to beat myself and get better," said Ortega during a recent appearance on the UFC Unfiltered podcast.
"I go, you know what, this was missing last time; you missed this; you should have done this better. Every fight allows me to look at more video of myself and see how I do under pressure. See how I react when I get hit. If I get emotional or not. You learn a lot of things by watching your own tape. And I go and I fix that and I come back and try to give people a better result. A better Brian Ortega every single time they see me step in there. And it's been working," added the undefeated Ortega.
Ortega was scheduled to face Holloway for the featherweight title back on July 7 at UFC 226. However, on the Fourth of July, there were some unexpected fireworks. Holloway was pulled from the fight due to "concussion-like symptoms."
The champion made weight without issue yesterday. The two will finally meet tonight in the main event of UFC 231 from Scotiabank Arena in Toronto, Ontario, Canada.
If you enjoyed this story, please share it on social media!