Brendan Allen laughs off Khamzat Chimaev threat after UFC Jacksonville submission win: 'I'm a different beast'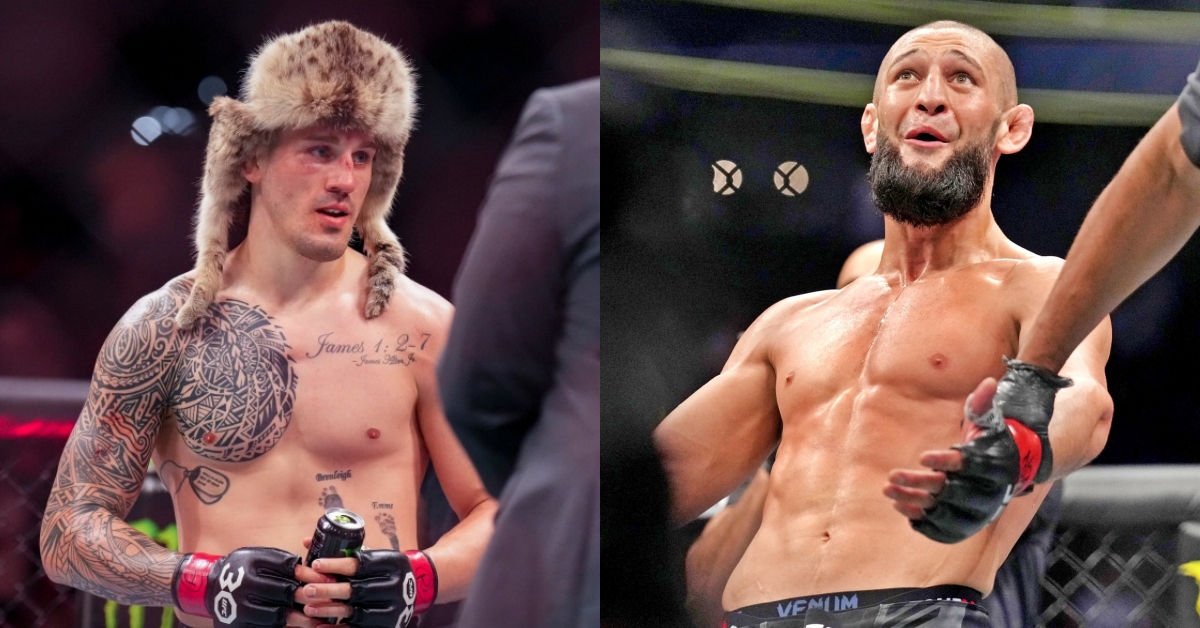 Off the back of another impressive stoppage win via submission last night at UFC Fight Night Jacksonville, surging middleweight contender, Brendan Allen has scoffed at any potential threat to him made by a matchup with the undefeated, Khamzat Chimaev – questioning what sort of danger he can put him in.
Allen, the current number thirteenth ranked middleweight contender, turned in his third consecutive submission win via rear-naked choke at UFC Jacksonville last night, submitting Brazilian contender, Bruno Silva with a late first round submission stoppage.
Brendan Allen scoffs at potential threat from Khamzat Chimaev
In the midst of a stunning five-fight winning run, Allen, who is likely set to scale the middleweight rankings again off the back of his submission win over Silva, weighed up potential fights with recent winner, Jared Cannonier, as well as the aforenoted, Chimaev – appearing less than worried about pairings with either.
"As far as the matchup, I think [Jared Cannonier] looked really good in his last fight," Brendan Allen told assembled media following UFC Jacksonville. "Very good. But I think I'm a different little different beast. And, like I said, I haven't event shown everything. Sometimes I just like to get after it a little bit, as I did tonight. But I just think he's a fun fight, and it's a matchup that gets me to the top. But if I can't get him, then; Sean Strickland – win or lose. I'd like to get that fight just because it's a rematch. And obviously, I want that."
"I fear no man, I fear no man," Brendan Allen explained. "I turned down no fight. If that's what he [Khamzat Chimaev], he can come get it. I don't care. Anyone can get it. 'C*mshot, Cannonier, (Marvin) Vettori, anyone. They can all get it. I don't care. What? Is he going to try to take me down? Congratulations, you can take me down, I'll jump guard, but what are you going to do with it? I'm a different beast on my back and on top. It doesn't matter. I'm a different beast." (Transcribed by MMA Mania)