Michael Bisping vs. Georges St-Pierre is off.
It was announced earlier this year that Canadian mixed martial arts (MMA) legend, and greatest welterweight champion of all time, Georges St-Pierre would be coming out of retirement to challenge "The Count" for the 185-pound throne. No date or venue was given for the event as St-Pierre still had a few hurdles to get past before getting the green light to get back into the Octagon.
Although UFC President Dana White was very adamant that he would like to get the fight done for July's UFC 213 event in Las Vegas in the midst of International Fight Week, 'GSP' recently noted on social media that he'd be ready for Bisping anytime after October.
That won't work for White, who tells FOX Sports Australia that the fight is now off, and No. 1-ranked Yoel Romero will get his rightful title shot instead:
"I made this 'GSP' fight – we did a press conference. The thing was supposed to happen in July. Michael Bisping is going to have to defend his title now. We're not waiting for 'GSP,'" White said. "Georges St-Pierre was coming back. Bisping-St Pierre – they both wanted that fight. We asked Yoel to step aside. He did. It doesn't look like that fight is gonna happen now.

"(Romero) doesn't need to voice his opinion on why he needs a title shot. He definitely deserves a title shot. He's next in line – he's the No.1 ranked guy in the world.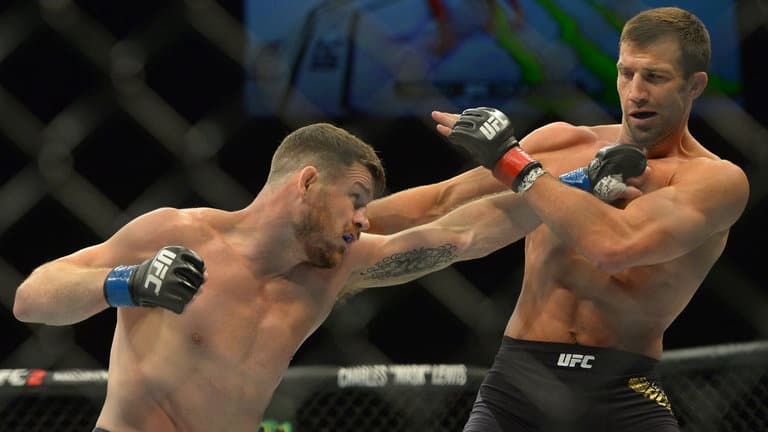 Bisping is currently on the best stretch of his 13-year MMA career, having downed the likes of Dan Henderson, Anderson Silva, and Luke Rockhold in the process of racking up his current five-fight win streak. The Englishman won his first-ever UFC title back in June of 2016 when he knocked out Rockhold in the first round of their main event meeting at UFC 199.
He followed that up with a unanimous decision win over longtime rival Dan Henderson for his first title defense, overcoming a ton of adversity in the 25-minute contest.
St-Pierre hasn't competed in MMA competition since a highly controversial ninth consecutive 170-pound title defense where he took home a split decision victory over Johny Hendricks. Shortly after the contest the French-Canadian relinquished his welterweight throne and announced his retirement.
It wasn't until earlier this year that St-Pierre and the UFC came to terms on a new multi-fight deal, marking the end of his nearly four year absence from the sport. """""Rush" claims to have big plans for his return to the Octagon, and the first step was to attempt to capture the 185-pound throne in hopes of joining the ranks of Randy Couture, BJ Penn, and Conor McGregor as the only men to have won titles in two different weight classes during their UFC tenures.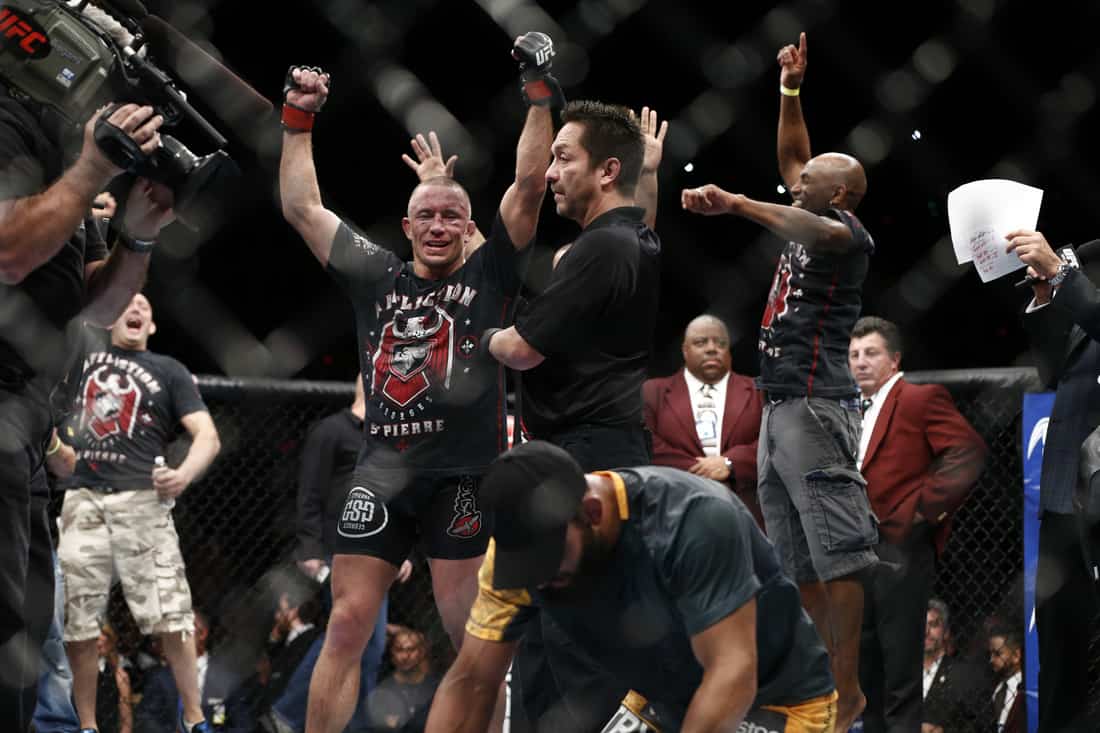 Alas, that won't be anytime soon if what White says is true, as the pair's middleweight title bout has been called off. This news will come as a delight to the likes of Romero, Rockhold, and Robert Whittaker, who eagerly await their title shots as well.
Most notably, Rockhold and Romero have expressed displeasure with the former welterweight champ's immediate title opportunity, and should be pleased with this most recent turn of events.
We'll keep you updated as we learn more…