Alexandre Pantoja outlasts Brandon Moreno in instant classic to capture flyweight title – UFC 290 Highlights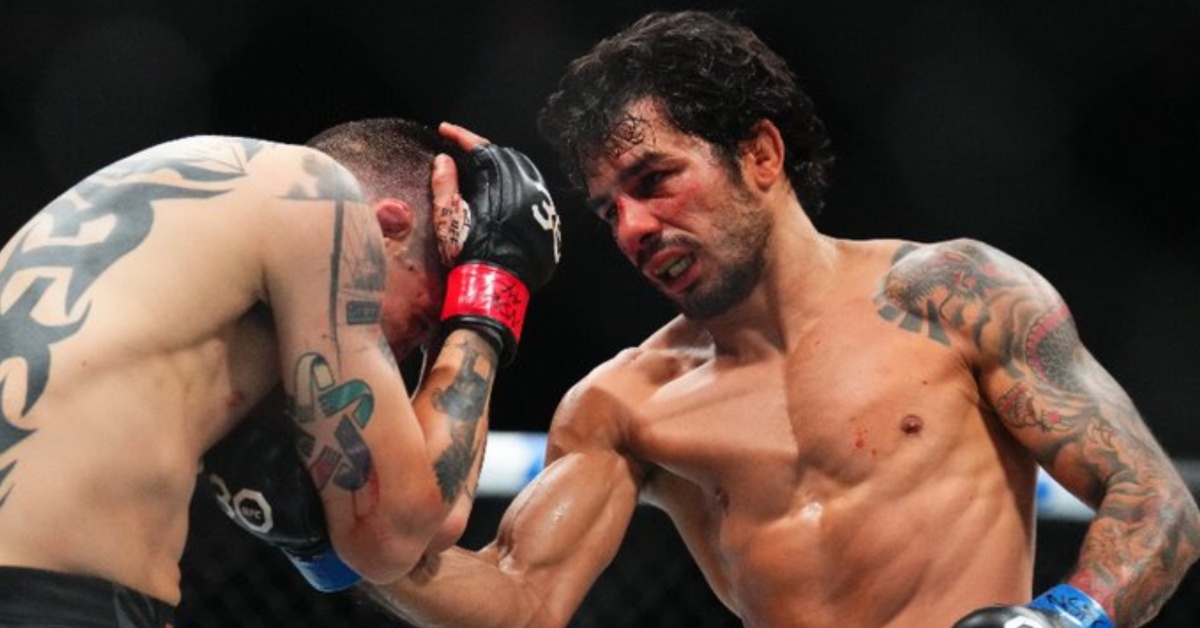 Alexandre Pantoja climbed to the top of the mountain at UFC 290, outlasting Brandon Moreno in a five-round war to capture the UFC flyweight world championship.
Pantoja came out aggressively from the opening bell, but Moreno was able to close the distance and clinch to avoid any danger before letting Pantoja off the fence and recentering. Unfortunately, that would turn out to be a big mistake as Pantoja landed a big left hand that dropped Moreno. Pantoja jumped on the champ and unleashed a flurry of ground strikes, including a nasty elbow that busted Moreno open early.
Determined to get some respect back, Brandon Moreno came out and worked his jab while Pantoja continued to load up looking for the one-hitter-quitter. As a result, Pantoja began to tire, allowing Moreno to drive him to the ground and take his back mere minutes into the second round. Pantoja managed to get back to his feet but already appeared to be breathing heavily as Moreno continued to counter-strike through the end of the round.
With the bout likely tied 19-19, both men gave everything they had in the next two rounds, seamlessly switching from stand-up to ground fighting. Pantoja appeared to take the lead going into the fifth round, but there was simply no way to know for certain considering how close and competitive the fight was up to that point.
Going into the fifth and final round, Brandon Moreno was undoubtedly the fresher fighter, but Pantoja had absolutely no quit in him. With the flyweight world championship hanging in the balance, both fighters opted to stand and trade throughout the final five minutes, a decision that favored Moreno who appeared to be one step ahead in the striking.
Recognizing that Moreno was getting the best of him on the feet, Pantoja switched levels and scored a takedown, taking Moreno's back in the process. With 90 seconds to go, Pantoja rode Moreno like a backpack and peppered the champ with strikes. Unable to break the body triangle, Moreno opted to wait out the final seconds, hoping he had done enough to come out ahead on the scorecards.
Official Result: Alexandre Pantoja def. Brandon Moreno via split decision (46-49, 48-47, 48-47) to win the UFC flyweight world championship.
Check Out Highlights from Brandon Moreno vs. Alexandre Pantoja at UFC 290 Below: