While last night's (Sat., Jan. 27, 2018) UFC on FOX 27 from the Spectrum Center in Charlotte, North Carolina, may not have had the name recognition or overall excitement of last week's UFC 220 pay-per-view and its two title fights, it was a solid card thanks to the performances of a few select – and elite – fighters.
The victors were obvious winners while defeat is never a good thing in the rare company of the UFC, but for some fighters at UFC on FOX 27, it was much more than a matter of simply winning or losing. For them, the ramifications of their fights would have both immediate and lasting impacts on their MMA careers, making the event a critical moment even if it wasn't highly anticipated by the sport's viewing public.
Let's look back at the true biggest winners and losers from UFC on FOX 27.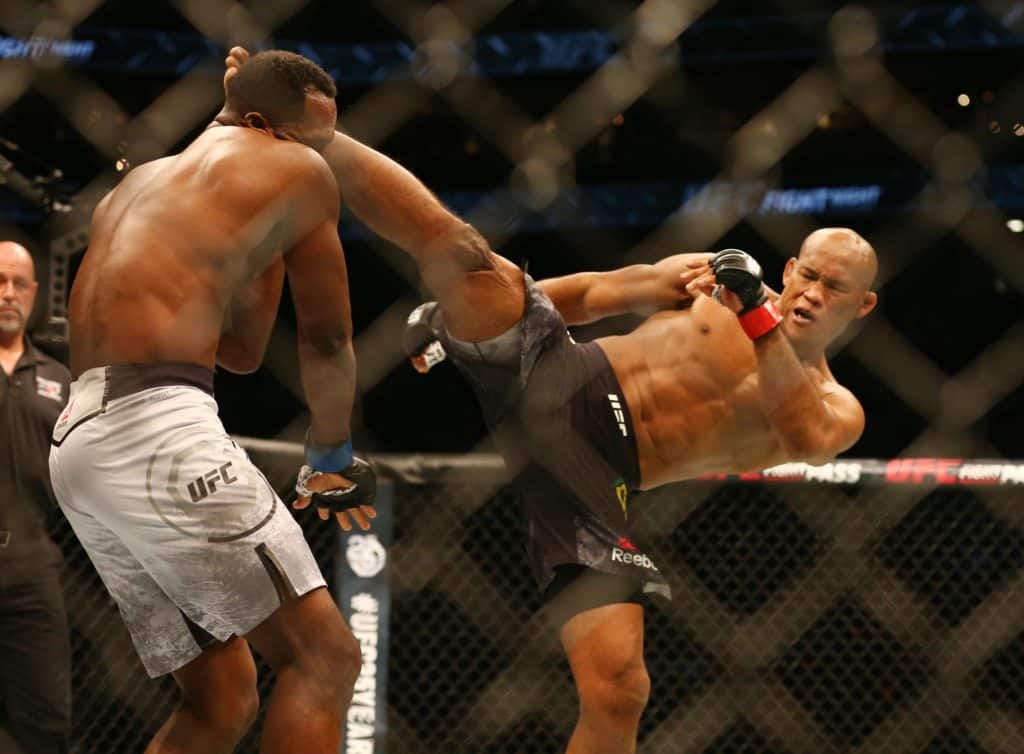 Winner: Jacare Souza
An obvious choice based on his impressive first-round finish over a dangerous opponent in Derek Brunson, Jacare's win meant so much more than just another victory on his already decorated MMA record.
Most feel he should have already gotten a title shot during his five-fight UFC win streak from 2012-2015, but in the notoriously tough middleweight landscape, there is small roomer for error and Jacare lost two bouts to Yoel Romero and champion Robert Whittaker. The dominant Brazilian jiu-jitsu master needed a win perhaps more than ever in his fighting career following a lengthy absence after Whittaker knocked him out last April and a serious pectoral tear surgery, as the window to truly contend was growing smaller for the 38-year-old vet.
Souza answered all the doubts about his status Saturday night, and he did so by showing his all-around game. Perhaps more so than any man at 185 pounds, Brunson was known for throwing caution to the wind and seeking to knock his opponent out in the first round – often to his benefit and sometimes to his detriment.
But it was Souza who scored the first-round knockout in this match-up, a rematch of their 2012 fight in Strikeforce which Souza also won by first-round stoppage, and he did it without rushing in or risking defeat in a spot where he needed a win. Jacare stalked Brunson like the true alligator his namesake would suggest patiently waits for their prey to make a mistake and head into the water, methodically picking the right time to unleash a vicious head kick that dropped Brunson.
A huge uppercut and some big hooks dropped Brunson a few more times, and although he later complained about the stoppage, it was a merciful one, one that cemented Jacare at the top of the supremely confusing middleweight title picture.
Loser: Derek Brunson
It's never easy to lose in front of your hometown crowd, especially after a two-fight win streak that was beginning to erase the negativity of a prior two-fight losing streak.
For Brunson, however, it stings even more because he once again finds himself on the outside looking in on the middleweight title picture. That picture may be as cloudy and convoluted as any class due to the recent champion shuffle – there have been three champions since November already – but after losing to Jacare, Brunson isn't close to a title shot no matter how it shakes, so he'll have to once again get back to the drawing board and begin a new win streak.
He's done it before and he can do it again.
There's no doubt Brunson can finish any fighter in the first round if able to land one of his patented rushing flurries. However, at this point, you also have to wonder if the risk he's taking to do so is worth it, and he's shown a tendency to be rocked by big head kicks by tricky, powerful strikers like Souza and Whittaker.
Those are huge tendencies to shore up, and at this point, he may or may not be able to do in order to get over the hump of being a middleweight journeyman or a true top contender. He still has time, but it's time to get to work.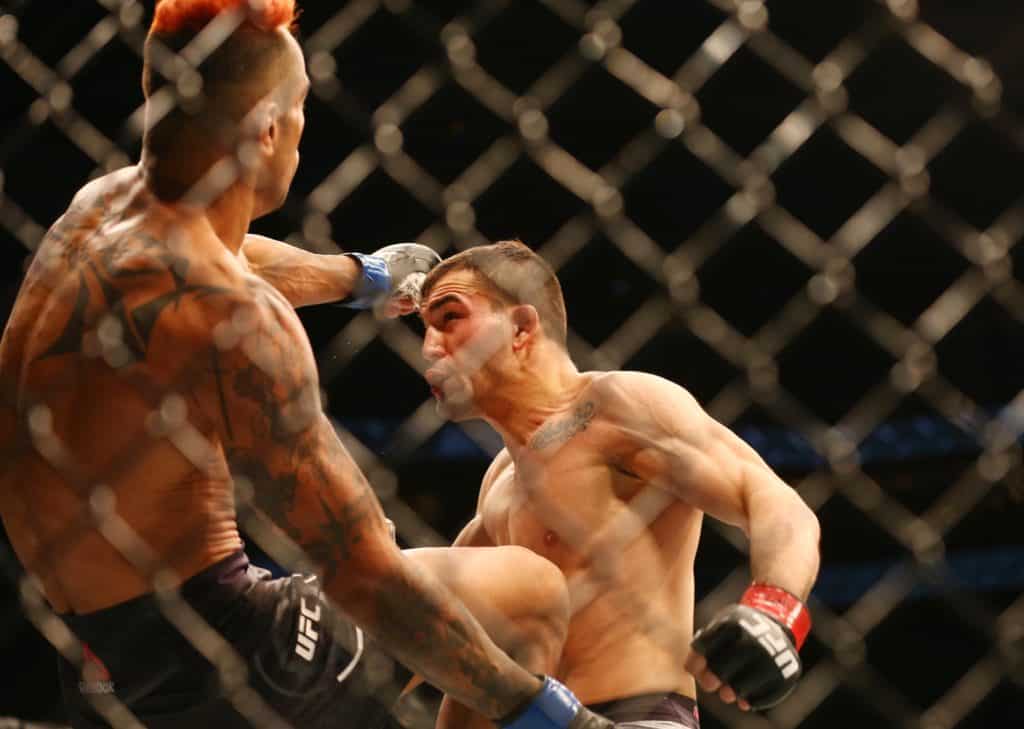 Winner: Mirsad Bektic
Prior to his shocking upset loss to Darren Elkins at last March's UFC 209, Bektic had been tabbed as one of the best up-and-coming prospects at featherweight.
A humbling head kick in a fight he was dominating handed him the first loss of his MMA career, and like Jacare, he was left to answer several questions about his current state after a lengthy period on the sidelines.
Bektic proved that the loss was behind him and may have even been a good thing for his development by demolishing dangerous Brazilian Godfredo Pepey with a first-round body shot for the ages.
The Lincoln, Nebraska-based contender is back on track and the future looks extremely bright, especially after he showed he could stop a legitimate opponent on the feet in addition to implementing his dangerous wrestling.
He's also savvy to the requirements of today's fight game, immediately calling for a bout with the winner of the UFC on FOX 27 co-main between Andre Fili and Dennis Bermudez. That's a good bout to make, and with a few more wins of this caliber, Bektic could quickly become a featherweight title contender this year.
Keep an eye out.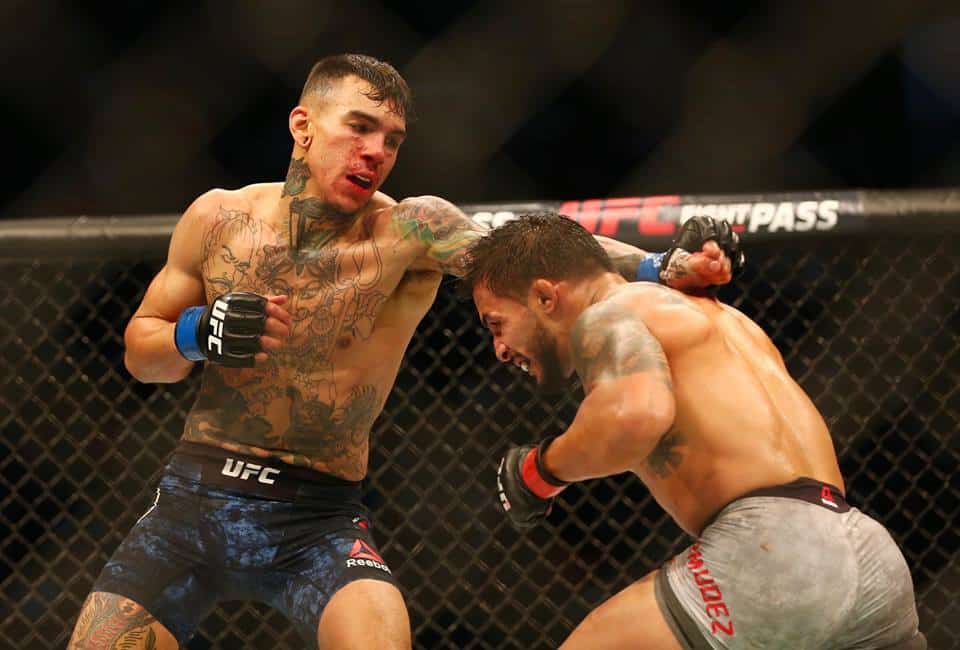 Loser: Dennis Bermudez
Longtime featherweight contender Dennis Bermudez has some re-evaluating to do after losing a hard-fought decision to Andre Fili in the UFC on FOX 27 co-main event.
It's a rough spot for Bermudez to be in because even though he has now lost three in a row, the last two have come by way of split decision. It could also be argued that Bermudez did enough to beat Fili last night, constantly pressuring the Team Alpha Male fighter and outlanding him in most striking categories. One judge even somehow gave Bermudez a 30-27 score on his card. But Fili landed all of the takedowns in the bout and stopped the attempts of 'The Menace,' which was enough to skate by.
Regardless, after a seven-fight win streak from 2012-2014, Bermudez has shown far too much inconsistency to contend at the top levels of the deep featherweight division. A solid win streak will be required for him to even be considered to re-enter that competition.
He has the skills to do it, and small things haven't been going his way. It's up to him to change that in his next fight, as losing four in a row would put him in a very tough spot.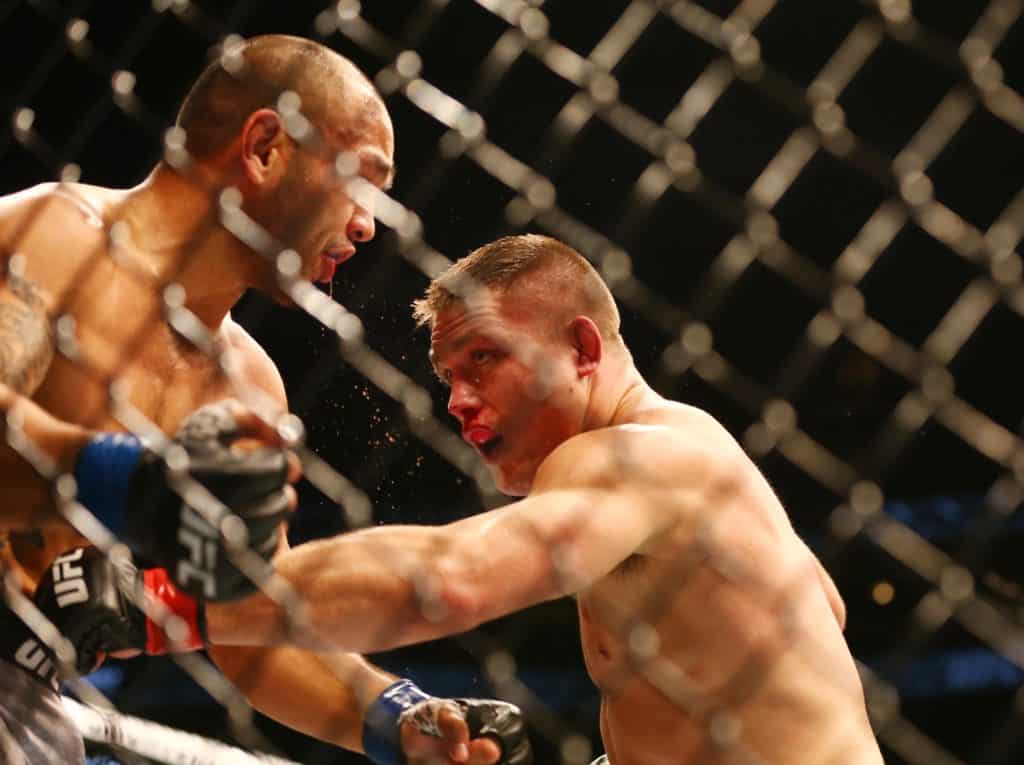 Winner: Drew Dober
Omaha, Nebraska-born Dober put on a 'Fight of the Night'-winning performance with Frank Camacho to open UFC on FOX 27's main card in Charlotte, and the win has quietly lent the rising welterweight (or lightweight, if you listen to him) some decent momentum heading into the rest of 2018.
Winning four out of his last five bouts since January 2016, Dober has shown great improvement in his stand-up game as of late. He's in line for a decent step up in competition, no matter which division he fights in next. He insists he wants to cut back down to 155 pounds, but his solid frame may suggest he's better served staying at 170 pounds, and his recent results would support that theory.
Of course, it's always up to the fighter on if they want to resume cutting a ton of weight to get a size edge on fight nights, but athletic commissions are making efforts to curb that, and we've seen fighters like Rafael dos Anjos ditch the cut and find consistent success up a class.
It'll be interesting to see what Dober decides to do in that regard because it can't be denied he's an up-and-coming fighter who deserves to be followed this year.