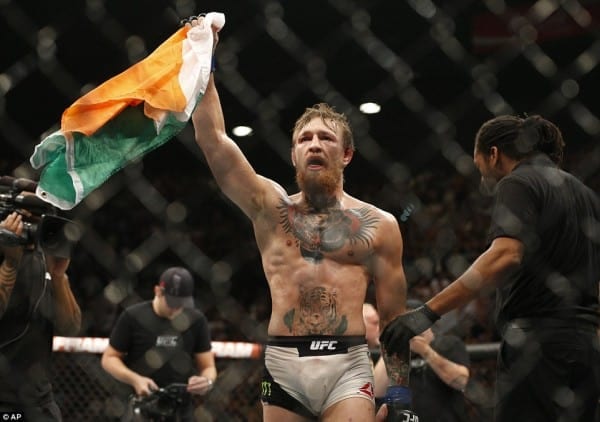 This in depth interview gives a great insight in to the life of Conor McGregor, as well as behind the scenes footage of The Ultimate Fighter 22….
It's been a hectic 2015 for UFC interim featherweight champion Conor McGregor, and it's only going to get crazier. Set to face champion Jose Aldo Junior at UFC 194 for the title unification, 'The Notorious' will attempt a task so tall that no man has succeeded in the UFC yet. In doing so, McGregor would surely be cemented as one of the top P4P fighters on the planet.
All this, and his recent stint on The Ultimate Fighter 22, and McGregor seems to stay as cool as a cucumber. In this recent interview from the official UFC Youtube channel, the 27 year old Irish star goes in depth on his entire life as  fighter.

With all the hype and media attention, there has been speculation on whether McGregor is as good as he makes out. The UFC hype machine has worked on full blast to make 'The Notorious' a marketable figure, although his razor sharp wit takes a lot of credit too. After another massive hype train got derailed in the form of Ronda Rousey UFC 193 title loss, the topic of whether McGregor is next has been rife in the forums.
Of course McGregor himself says he feels no pressure when inside the octagon, and maybe that will be the real defining factor when he faces Jose Aldo. 'Scarface' is a monster striker with good wrestling and submissions. Many casual fans will abviously pick McGregor, but it's more out of recognition than actual understanding of the fight itself.
Will your money be on the calculated tall guy, or the Brazilian leg kicker?