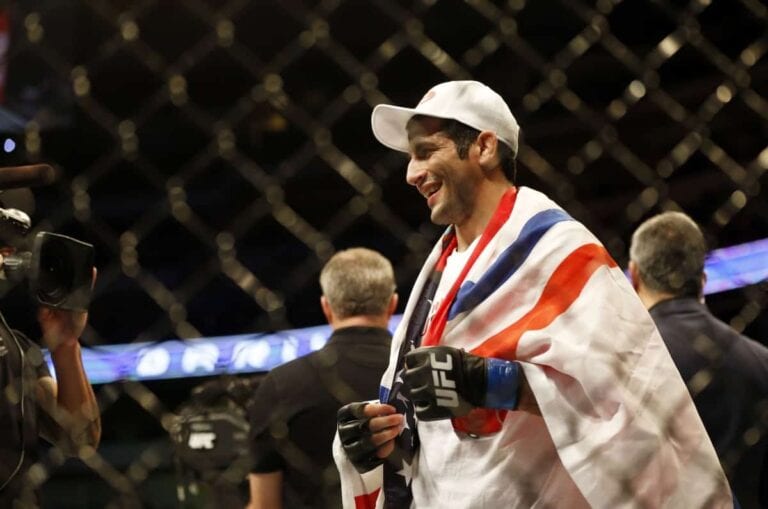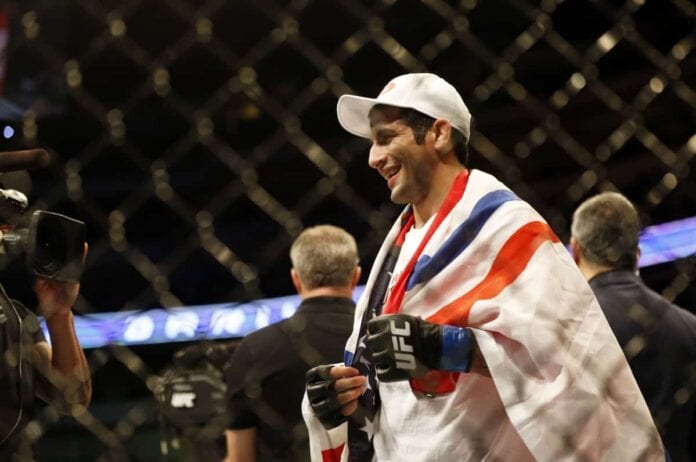 A lightweight clash between two rising 155-pounders served as the co-main event of UFC Fight Night 73 in Nashville, Tennessee on Aug. 8, 2015. The two bruisers in action were Beneil Dariush (12-1) and Michael Johnson (16-9).
The fight ended in controversy, and the judges were right in the thick of things.
Dariush attacked the lead leg of Johnson with a kick in the early going. Dariush blocked a one-two combination from "The Menace." Johnson then landed a leg kick of his own. A stiff jab from Dariush connected followed by a thudding leg kick.
Johnson avoided a takedown attempt. A knee to the body scored for Dariush. He quickly avoided a punch following another stiff jab. Dariush went for another takedown, but once again Johnson stuffed it. "The Menace" countered his opponent with a left hand to the jaw and Dariush went down briefly. Johnson pressured Dariush against the cage as round one ended.
A body kick connected for Dariush and then a knee to the body at the start of the second round. Johnson countered Dariush's flying knee with an overhand left. Dariush connected with a leg kick and a jab. "The Menace" avoided yet another takedown. Johnson landed a left and a right to the chin.
Dariush landed another jab and had his high kick blocked. Dariush continued to have his takedowns blocked. Johnson landed a hook to the chin and an uppercut to the body. Dariush attempted a superman punch as the round came to a close.
The final round was underway and they traded jabs. Dariush connected with an uppercut. He connected with some more jabs and a leg kick. Dariush turned up the heat with under a minute left in the round with jabs, leg kicks, and knees. The final horn sounded with Dariush popping his opponent with a jab.
Surprisingly, Dariush received a split decision win when it looked like Johnson had won at least two rounds. Immediately after the fight, UFC president Dana White expressed his disappointment in the decision:
"OMFG!!!!!!!!! That is HORRIBLE!!! That why u can't leave it to these judges!!!!!!!"
Final Result: Beneil Dariush def. Michael Johnson via split decision (29-28, 28-29, 29-28)