Ex-UFC fighter turned BKFC brawler 'Big' Ben Rothwell calls for fight with Francis Ngannou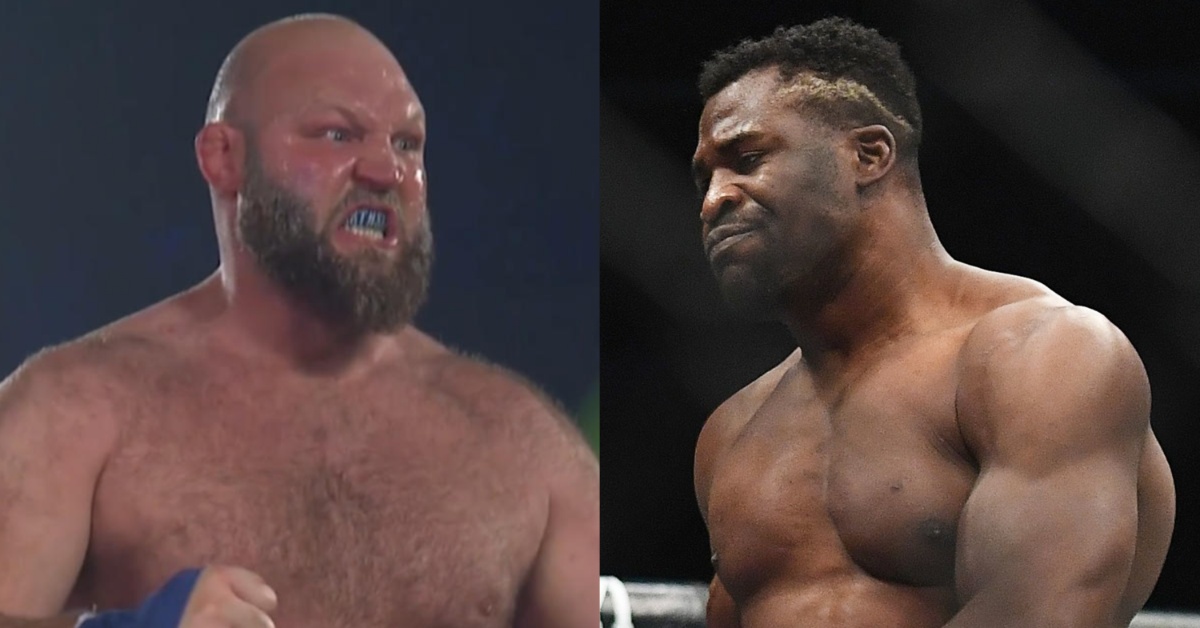 Former UFC fighter turned BKFC brawler 'Big' Ben Rothwell has officially purchased his ticket for the Francis Ngannou lottery.
Ngannou has been dominating headlines ever since he announced his signing with the Professional Fighters League last week. While he's not expected to make his Smart Cage debut until 2024, fans are busy speculating on who his first post-UFC test will be while fighters from around the world are throwing their name into the hat of potential opponents. Especially upon learning that whoever goes toe-to-toe with the former UFC heavyweight champion will bank a guaranteed seven figures.
Enter Ben Rothwell, a former UFC heavyweight standout that has found a new lease on life inside the squared circle. After more than a decade with the Las Vegas-based promotion, Rothwell traded in his 4-ounce gloves for a pair of hand wraps, signing with Bare Knuckle Fighting Championship. After earning back-to-back knockouts, Rothwell is tipped for a heavyweight title opportunity, but if the Kenosha, Wisconsin native gets his way, he'll cash in on a potential clash with the PFL's latest acquisition.
"Ok @francis_ngannou is officially the #1 HW to call out. I'm your huckleberry," Rothwell tweeted. "Congratulations on the signing."
Ben Rothwell made to sure highlight the details of Ngannou's contract, noting the massive guaranteed figure.
Appearing on The MMA Hour, Francis Ngannou detailed his groundbreaking contract with the promotion, revealing that the opportunity to take care of other fighters was just as important as taking care of himself. Aside from guaranteeing his opponents a massive payday, Ngannou will also be part of the promotion's Fighter Advisory Board which will serve as an advocacy group for fighters. 'The Predator' will also head up the PFL's latest expansion, PFL Africa, serving as the chairman.
As a mixed martial artist, Ben Rothwell went 37-14 over the course of his two-decade run. At his peak, Rothwell scored four-straight wins inside the Octagon, picking off Brandon Vera, Alistair Overeem, Matt Mitrione, and Josh Barnett in succession. He also earned victories over Stefan Struve and Ovince St. Preux.