Photo – Ben Askren shows off insane physique amid calls for UFC rematch with rival Jorge Masvidal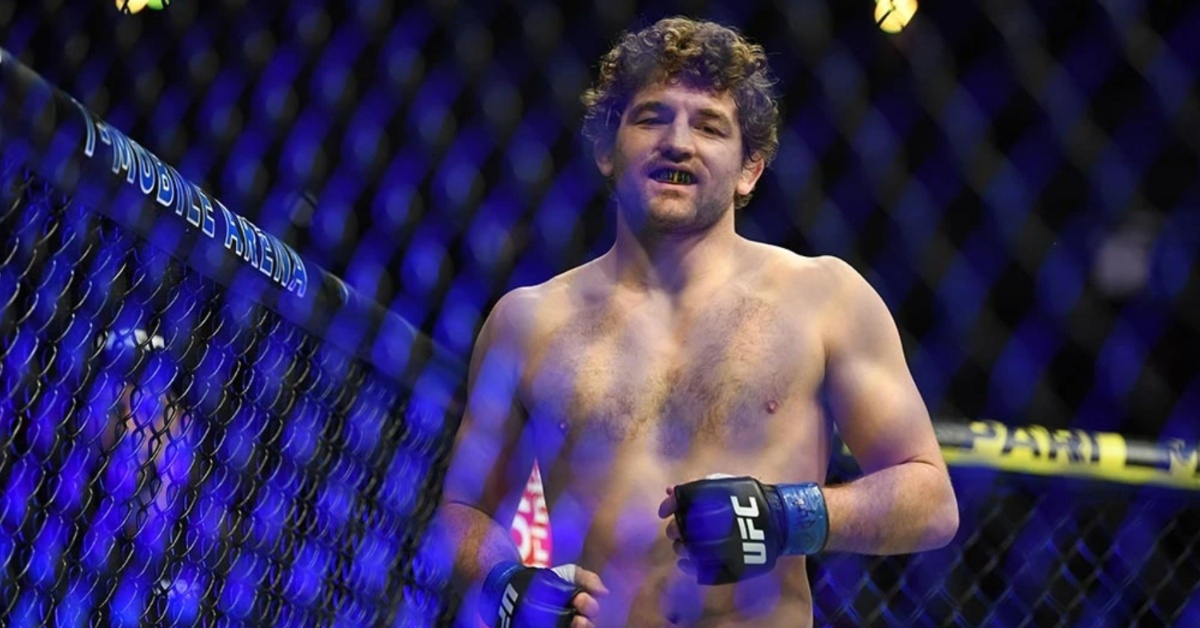 After offering to make a retirement-snapping comeback against past-foe and arch-enemy, Jorge Masvidal in a potential comeback to the UFC, veteran wrestling ace, Ben Askren has shown off an impressive physique since his retirement from active competition.
Askren, a former undisputed Bellator MMA and ONE Championship gold holder at the welterweight limit, retired from mixed martial arts competition back in 2019, following hip surgery off the back of a UFC Kallang main event submission loss to fellow grappler, Demian Maia.
Beginning his Octagon tenure in style, Askren, who rode an impressive 19-fight undefeated run into his debut in the UFC against former welterweight champion, Robbie Lawler – landing a controversial bulldog submission win at UFC 235.
Returning in July of that year in a highly-anticipated bout against the above-mentioned, Masvidal, Iowa native, Askren dropped the fastest stoppage loss in UFC history – courtesy of a 5-second flying knee knockout loss to the Floridian striker.
Returning to combat sports in April 2021 as part of a lucrative payday, Askren dropped a first round TKO loss to outspoken professional boxer, Jake Paul in less than two minutes.
However, this Tuesday evening, Askren entertained a stunning return to the UFC for a re-run with his fellow retired, Masvidal – showing a text message he had sent to promotional leader, Dana White – enquiring if the former was serious about a rematch inside the Octagon.
Ben Askren shows off a huge frame following his MMA retirement
And furthermore, Askren, who retweeted a post suggesting a rematch at a monumental UFC 300 event in the opening quarter of next year, showed off an impressive build in his time away from combat sports.
"I've kept in great shape during retirement," Ben Askren tweeted. "I have zero desire to fight anyone expect that loser Jorge (Masvidal)." 
Over the course of his decorated professional career, Ben Askren racked up notable wins over the likes of Lyman Good, Jay Hieron, Douglas Lima, Andrey Koreshkov, Shinya Aoki, and the aforenoted, Lawler.