Ben Askren offers to make stunning UFC return for Jorge Masvidal rematch: 'Ball is in your court Mr. BMF'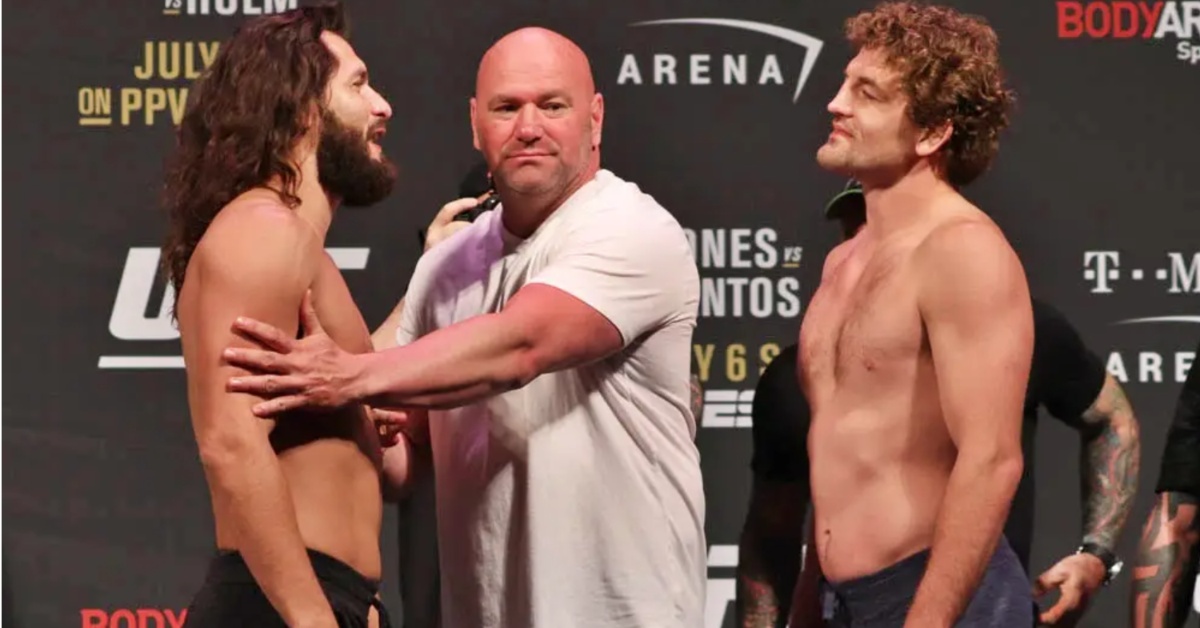 In some rather surprising news, former UFC welterweight, Ben Askren has offered to snap his retirement from mixed martial arts competition – echoing claims from Jorge Masvidal that he would also end his recent retiring for a future rematch.
Askren, a former undisputed ONE Championship and Bellator MMA welterweight champion, competed three times under the banner of the UFC before retiring from professional mixed martial arts competition off the back of hip surgery back in late-2019.
However, during his brief spell under the banner of the Dana White-led UFC banner, Askren suffered the quickest knockout loss in the history of the organization; a brutal 5-second flying knee KO loss to Masvidal at UFC 239 back in 2019. The defeat snapped Askren's 20-fight undefeated professional record in the pair's grudge match.
As for Masvidal, the Floridian announced his retirement from mixed martial arts back in April following a fourth consecutive loss – bookended by a decision defeat to Gilbert Burns at UFC 287.
And according to Masvidal, the former two-time welterweight title challenger claimed he would snap his hiatus from combat sports for a boxing match rematch with Askren.
"I heard Ben Askren said he'd come out of retirement to fight me," Jorge Masvidal told TMZ Sports. "I was like, 'This dude…' He wanted MMA but for his sake, I'd do boxing so I can't knee him in the face, it's illegal (in boxing). Duh, come on, man." 
Ben Askren offers to fight Jorge Masvidal in the UFC again
Reacting to Masvidal's claims, Askren shared a text message he sent to the aforenoted UFC president, White, writing, "I know I'm retired but I sure would love to beat up Jorge. Let me know if he is in."
And as far as the setting for a potential rematch against his arch-rival, Masvidal, Askren offered to fight him under mixed martial arts rules, rather than return to professional boxing.
"No, I'm not gonna box Jorge," Ben Askren tweeted. "If Jorge was really a BMF he will accept a rematch in MMA and not be a coward."