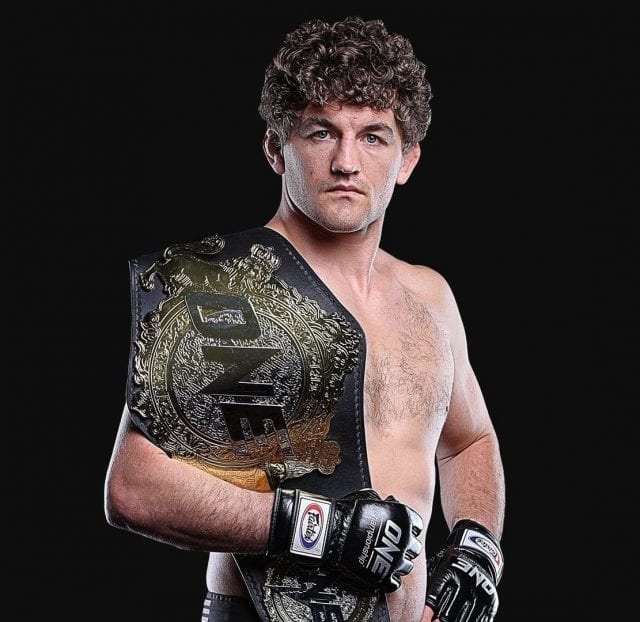 Ben Askren is finally on the UFC's roster.
In a move that was long overdue, the UFC finally signed Askren after pulling off a historic trade with ONE Championship. Now, Askren patiently awaits the announcement of his first fight under the UFC's banner. Over the weekend (Sat. November 3, 2018), Askren was in New York City as a guest fighter for UFC 230.
Askren spoke to media about finally making it to the UFC. "Funky" believes the UFC's hand was 'forced' to sign him after his name gained notoriety and he began to become a bigger star over the years (via MMA Junkie):
"I think what happened now was their hand was forced," Askren said. "When people very high up with a lot of push and a lot of followers are saying things that aren't true about me, you can get a certain version of me.

"When you get me talking for two hours, you realize this is a normal, likable, hard-working guy. There's really not much to dislike about this guy. And that's what people saw. People saw that side of me, and then there was this push."
The UFC and Askren discussed a possible contract several years ago. Unfortunately, they weren't able to come to an agreement. Askren went on to have a great run with ONE Championship, winning the promotion's welterweight title before temporarily retiring.
Now, at 18-0, Askren is looking to reach the top of the mountain at the ultimate proving ground that is the UFC.