Fedor Emelianenko will make his Bellator MMA debut against UFC veteran Matt Mitrione in the main event of tonight's (Sat., February 18, 2017) Bellator 172 from the SAP Center in San Jose, California, and his return to mainstream MMA certainly doesn't come without its fair share of question marks.
Emelianenko is no doubt a pioneer for the sport of MMA and on its short list of greatest fighters of all time, and the case is often made for him easily being the greatest heavyweight of all time. The MMA legend has spent the last few years fighting shall we say, lesser competition in Rizin FF and EFN, where he last 'beat' UFC castoff Fabio Maldonado via highly controversial decision after the Brazilian boxer appeared to knock "The Last Emperor' out in the first round.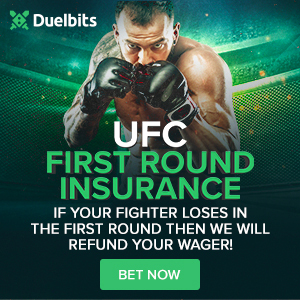 His place in fighting history secure, Emelianenko fights on in the second-biggest MMA promotion in the U.S., reunited with his old Strikeforce pal Scott Coker for what could certainly be a triumphant return. I'll admit it's hard not to be a fan of Fedor – just take a look at his five best wins – yet I can't help but think the 40-year-old will have a tough time with "Meathead" here.
The Ultimate Fighter (TUF) veteran and, as it was always billed for his UFC bouts, former professional football player, is a brutal knockout artist who possesses rare footwork and speed for a man so large. Emelianenko has rarely had problems with fighters bigger than he is, but he made up for that deficit with blinding speed he just can't possess any longer at his age.
Mitrione has shown just that in his two Bellator stoppage victories, and while he's certainly not the youngest himself, he was on a brutal streak of knockout wins in the UFC before he got caught in a Ben Rothwell choke and was eye-poked into a TKO loss against Travis Browne. He's simply a much tougher challenge that Maldonado, Jaideep Singh, Satoshi Ishii, and Pedro Rizzo, the quality of fighters Emelianenko's been facing since his disastrous 0-3 run in the Strikeforce cage where he was stopped by Fabricio Werdum, Antonio Silva, and Dan Henderson.
While "Meathead" has never faced quite that caliber of opposition or close to that of Emelianenko's shining resume from Pride, he's not far outside of the top 10 heavyweights in MMA, and fandom aside, we'll simply be hard-pressed to put Emelianenko up there today. He could certainly change with one punch, as Emelianenko still has brutal knockout power and some speed along with his world-class Sambo pedigree. "Meathead" has been known to leave himself open for big attacks, and "The Last Emperor has made a career of capitalizing on those type of bouts.
However, he's a little too chinny in the later stages of his career, and he won't be able to eat as many of Mitrione's punches as he was Maldonado's. We're all Fedor fans, and we always will be ( or at least should be), but he can't crush cans forever.
Prediction: Hate to say it, but Mitrione gets the knockout in the second.