When the UFC announced that they would be teaming up with the U.S. Anti-Doping Agency (USADA), cheers were heard around the globe.
It was seen as a massive step in the right direction for the UFC and mixed martial arts (MMA) as a whole. With steroids ever-present in all forms of professional sports, this landmark program is the first of its kind for both the UFC and all other major MMA promotions. With athletes both past and present singing the praises of this new initiative, more information came to light which was met with almost universal disdain.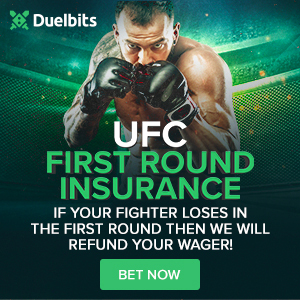 It was noted in the UFC's new Anti-Doping program that IVs would be banned going forward, being cited as a potential masking agent for erythropoietin, (EPO), a substance used for blood doping. While it makes sense to outlaw anything that could aid cheating, using IV's to rehydrate is one of the most common methods used by the athletes.
The athletes will use IVs to replenish all of the water they shed leading up to the weigh-ins. For some, using an IV to rehydrate is the difference between being able to perform at peak levels or being drained to the point of exhaustion after one round. While this new rule was meant to take effect on July 1st, the overall outrage from athletes across the world caused USADA to re-evaluate their implementation. This allows for a grace period for IV usage until the beginning of October.
Yesterday on The MMA Hour, UFC welterweight and longtime lightweight contender Jorge Masvidal had strong criticisms of the new rule, as well as startling revelations of what it means:
"I was definitely done with 155, then when I heard they ended up banning IVs I was like, there's no way I can make 55," he said. "I lose about 18 pounds the last two days [when competing at 155] of just straight water, so for me, to take the IVs away, there's no way I could make 55. If it was…let's say they just banned 170, that it was either 55 or 85, I'd go to 185 before I'd go to 55."
It was this admission that was perhaps the most telling, and from what Masvidal shared with the audience after this, he isn't the only one who feels this way:
"I've heard more complaining and bitching and stuff, I haven't officially heard from guys that they are going to go up in weight," he said. "But I have not heard, not one person who is happy about it. I just don't understand, if what they can explain to us exactly why. They're saying it's because of steroids, that you can filter out the steroids with IVs and stuff, but, I mean, I don't know. There has to be a way that we can get hydrated and keep it safe."
While it is possible Masvidal may be a unique circumstance, there is no question that this new rule will have a profound effect on fighters across multiple weight classes. Johny Hendricks, for example, is someone who cuts from over 200 pounds all the way to 170; does this mean he moves up to 185?
The same could be said for the current UFC Middleweight champion, Chris Weidman, who looks like a giant next to light-heavyweights and appears even to be close in size to current UFC heavyweight champion Fabricio Werdum.
The writing on the wall is very clear; the UFC is taking all potential measures to ensure an even playing field for all of its athletes. The question that remains, however, is if this going to do more harm than good in the long run, in regards to athlete safety and health? Weight cutting has been a hot topic for a number of years, and this will only add fuel to the fire. No matter how this plays out, the potential moves to different weight classes presents the opportunity for match-ups once previously thought impossible.
Don't forget to watch Masvidal in action in a welterweight contest against Cezar Ferreira in the co-main event of The Ultimate Fighter (TUF) Finale 21 on July 12 in Las Vegas.