Jon Jones and Daniel Cormier have taken part in one of the richest rivalries in the history of mixed martial arts (MMA) over the last few years. As the clear cut two best light heavyweights on the planet, it's not surprising that their paths have crossed, but the bad blood between the two runs much deeper than just a good-natured competitive rivalry.
Since their first meeting, which took place at January 2015's UFC 182, many things have changed. Jones, who defended his title with a decisive unanimous decision victory over "DC" in the first outing, is no longer the undisputed light heavyweight king.
After being arrested on felony hit-and-run charges in April 2015, "Bones" had his title stripped, and essentially gave Cormier the opportunity to win the vacant title, an opportunity the former Olympian seized. Jones finally returned at last April's UFC 197, scoring a decision victory over Ovince Saint Preux to become the interim 205-pound title holder.
Nearly a year-and-a half later, the two men will finally settle the score, as their highly-anticipated rematch is set to take place at next weekend's (Sat., July 9, 2016) UFC 200 from the brand new T-Mobile Arena in Las Vegas, Nevada.
With fight week upon us, let's take a look at the five best moments between two of the sport's most bitter rivals: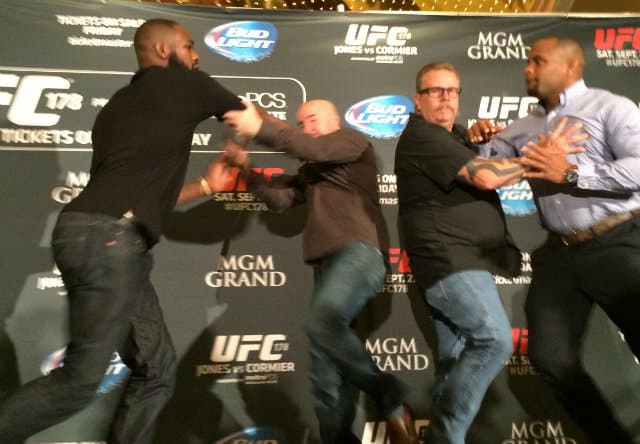 The Media Day Brawl
We have seen our fair share of heated stare downs throughout the years, but it's extremely rare to see two fighters engage in a full-fledged brawl during a stare down, but that's exactly what happened between Jones and Cormier ahead of their scheduled UFC 178 bout (which would end up actually going down at UFC 182).
Facing off at a media day, the two would go forehead to forehead before Cormier would grab Jones by the throat and push him away. Obviously not taking lightly to the situation, "Bones" would drop his belt and fire a left hand towards "DC".
UFC executive Dave Sholler was pushed to the ground, and security bull rushed the stage trying to separate the two in what is now known as a historic moment.
Check it out below courtesy of the UFC: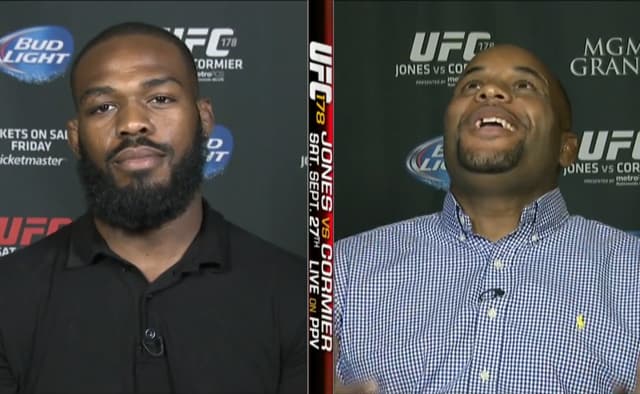 The Hot Mic Incident
As if the brawl wasn't enough, Jones and Cormier would later engage in a verbal war when the two had thought that the cameras were off. The cameras were clearly still shooting, however, and the two were caught firing brutal, and vulgar slurs at each other.
Jones' famous 'Hey pu**y are you still there' line came in this segment, as well as Cormier threatening to spit on "Bones", and Jones saying that he would kill "DC".
It was this incident that truly set the stage for one of the biggest rivalries of all-time.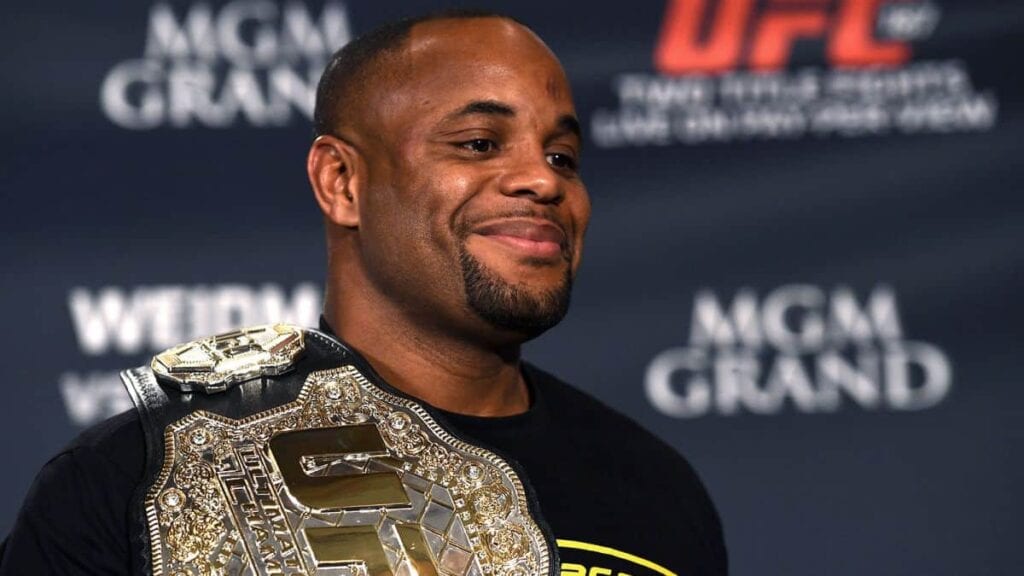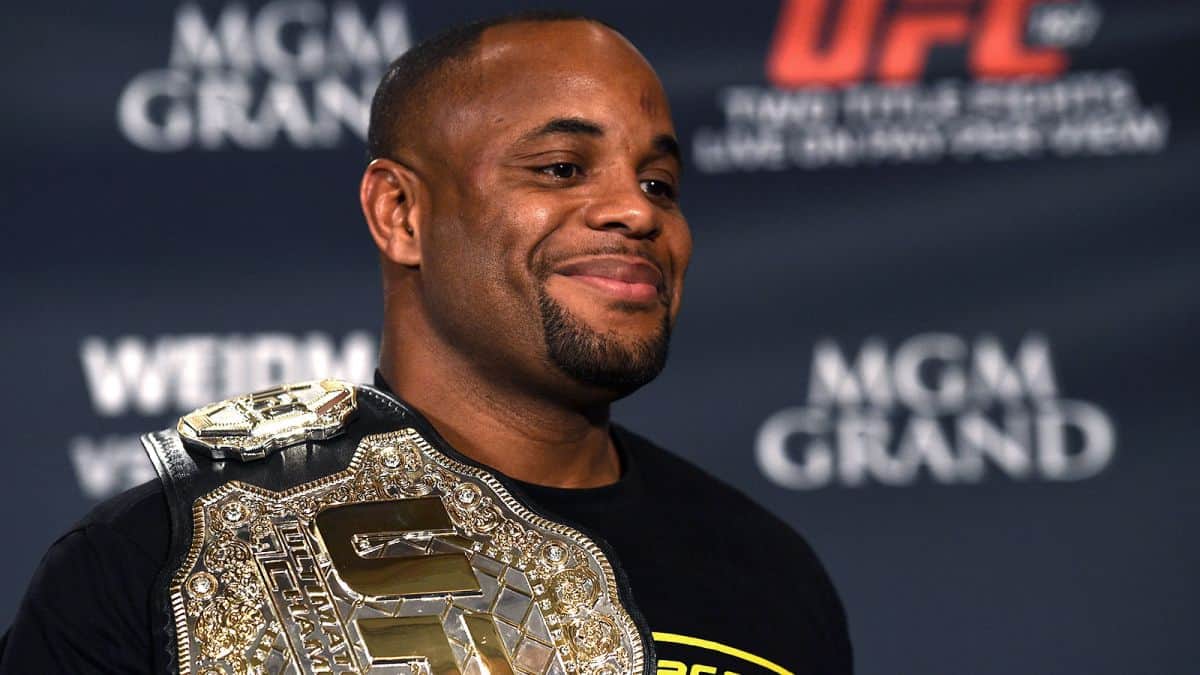 "Jon Jones, Get Your Sh*t Together!"
After Jones was stripped of the title, Cormier faced off with feared striker Anthony "Rumble" Johnson in the main event of April 2015's UFC 187 for the vacant 205-pound title. After surviving a big blow early on, Cormier locked in a fight-ending rear naked choke to become the undisputed king.
After years and years of hard work and struggles, Cormier had finally achieved glory and greatness. But even in a time of triumph, he only had his eyes set on one man. In his post-fight interview, Cormier iconically shouted 'Jon Jones, get you're sh*t together. I'm waiting for you'.
It was this line that helped get the MMA world fired up for the second installment in the Jones-Cormier rivalry.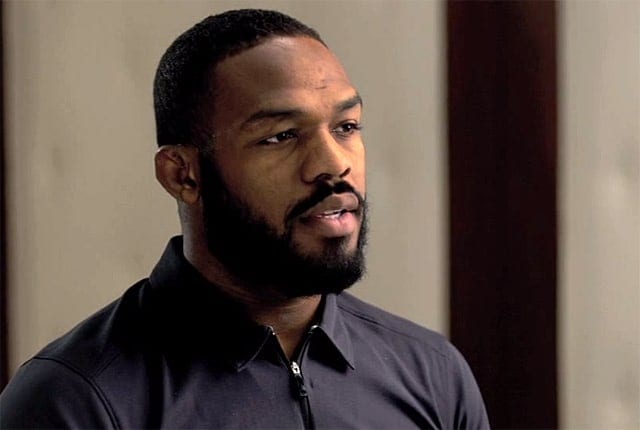 "You are the biggest pu**y I've ever seen"
Last March, the UFC launched its Unstoppable campaign featuring a series of huge fights, one of which happened to be Daniel Cormier vs. Jon Jones II. Appearing at a press conference together for the first time in quite a while, it was clear that fireworks would be going off in 'Sin City'.
The two light heavyweight greats wasted little time getting after each other, and at one point, Cormier accused Jones of being fake; or acting one way when the two are behind closed doors, and another when the two are in front of a crowd. "DC", possibly expecting Jones to deny the claims, said that the pound-for-pound king had called him a pu**y backstage.
Illuminating their rivalry to the fullest, Jones responded by simply saying 'you (Cormier) are the biggest pu**y I've ever seen".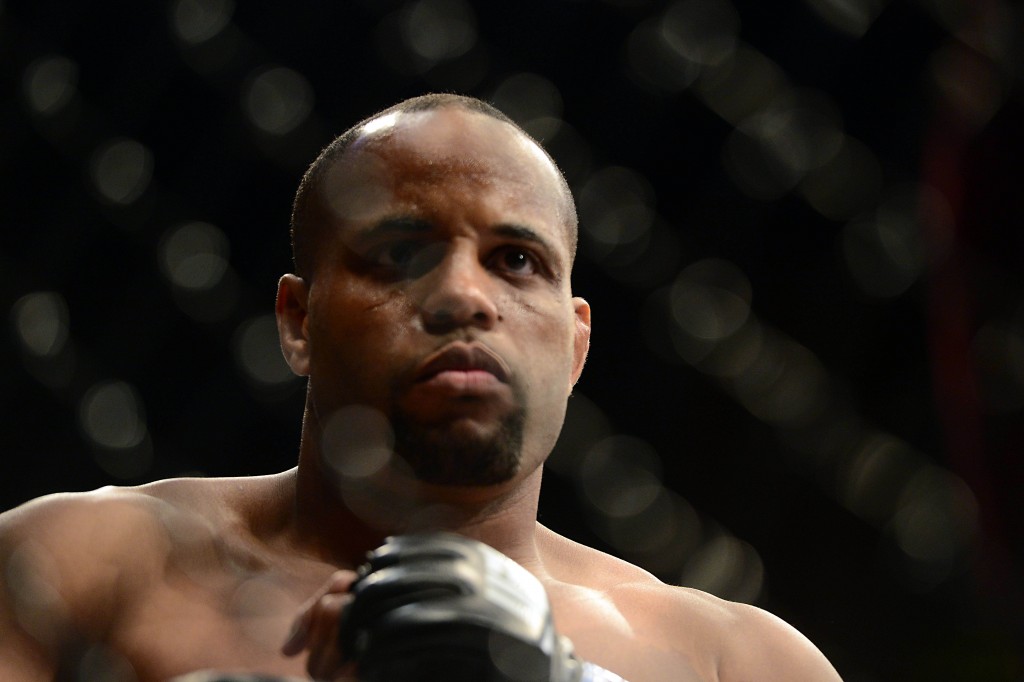 "I'm Willing To Die To Beat You"
On a recent edition of UFC Counterpunch, Jones and Cormier went one on one with UFC color commentator Joe Rogan ahead of the long-awaited rematch. There was talk of the first fight, talk of the events that had transpired sense, and of course some trash talk between the two, but at one moment, the situation became eerily serious.
Cormier, with a sense of fire in his eyes, looked straight at Jones and said 'This is my life and I'm willing to die to beat you because as of I've said many times, you don't deserve this.' Jones then sent the stare right back, and in a cold and calm voice simply replied 'be prepared to do that'.
It was this moment where the competitive nature of each man shined bright. Aside from the talk and the bad blood, this rivalry is built simply on the fact that two best light heavyweights in the world are doing battle, but on July 9th, there will only be one.