Since former UFC heavyweight champion Brock Lesnar failed both in and out-of competition drug tests in conjunction with his UFC 200 win over Mark Hunt for an estrogen blocker, "The Super Samoan" has been not surprisingly making a ton of noise about the sticky situation.
The fan favorite knockout artist first called out for half of Lesnar's $2.5 million purse, then all of it, declared he would attempt to organize a fighter's union (an increasingly discussed avenue in today's MMA universe), and finally, topped it all off with a profanity-laced outburst to Ariel Helwani on this week's edition of The MMA Hour.
News came that the UFC had apparently contacted Hunt and had a 'positive' conversation, but it's tough to think the hatchet was completely buried. And although it's a more than difficult prospect to organize a fighter's union in MMA, one prominent figure is willing to support "The Super Samoan" all the way.
Currently fighting in Bellator, former UFC lightweight champion Benson Henderson told MMA Fighting that he is all for Hunt's efforts, as it's something that should have been implemented a long time ago:
""I 100 percent support Mark Hunt, everything he's doing and talking about. I think it's a long time coming, it should have been here a long time ago."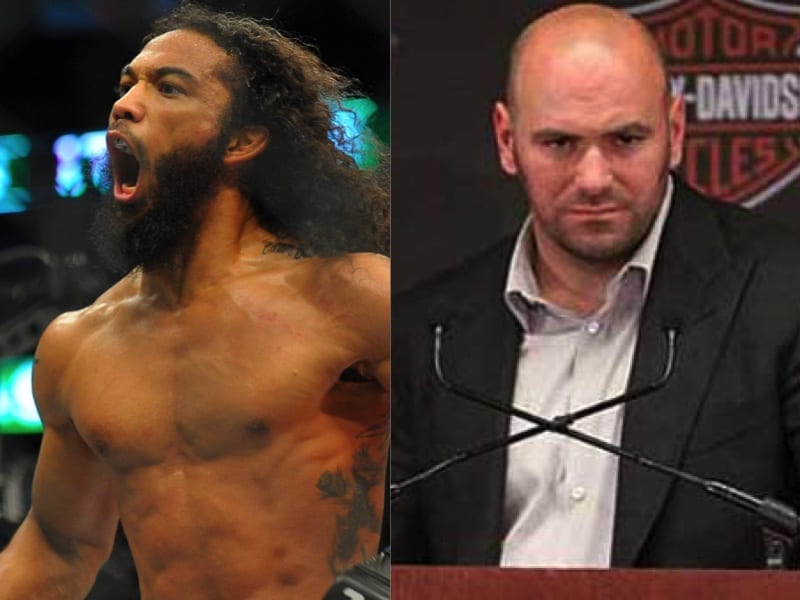 "Smooth" was at the center of negotiations with the UFC when his contract ran out, and he found he was more valued by Bellator. It was big news when Henderson left the UFC, because he'd been one of their most consistent fighters, often willing to fight anyone on short notice to save an event.
With fighter pay and treatment currently at the forefront of MMA discussion, Henderson also cited his support the current antitrust lawsuit being levied at the UFC by former fighters:
"There are a lot of other guys, Cung Le, Jon Fitch, there have been guys who have talked about it for a long time," Henderson said. "I show my support and solidarity with those guys. As a mixed martial artist, I definitely support them."
And while it's been mostly all talk up to this point, Representative Markwayne Mullin of Oklahoma – a former MMA fighter himself – has proposed a bill to Congress to introduce the Muhammad Ali Act to MMA as a segway to fair treatment for MMA competitors everywhere. Henderson sees this as a necessary transition for MMA fighters to get what they're worth, and believes they should have been more intelligent before only now fighting for their rights:
"Boxers are used to it. They know they are supposed to get this and supposed to get that, and what it's supposed to be like and how it is supposed to be conducted. Us, as mixed martial artists, we're finally getting like, 'oh yeah, we should make this much money.' NFL, they had a lockout so that they could get 51 percent of the total gross revenue. Us fighters, we get, like, seven percent, maybe seven percent of gross revenues. So, us as athletes, we're not that smart and it took us awhile to get our act together."