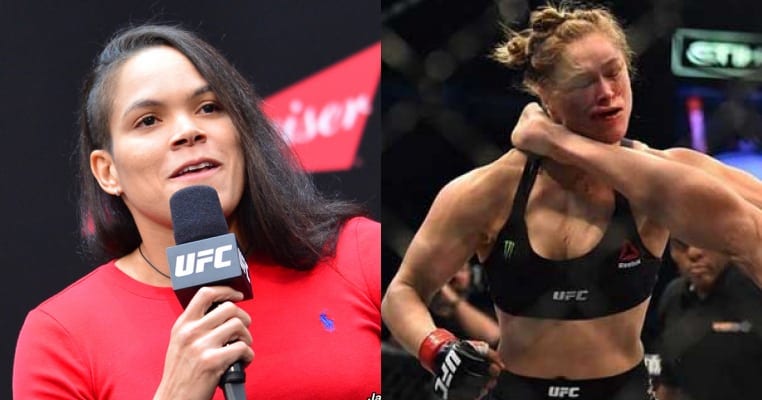 Amanda Nunes discusses the Rousey-heavy promotion for UFC 207…
Just last week UFC color commentator Joe Rogan made an interesting comment. Referring to the promotional content for UFC 207, Rogan said he found it 'bizarre' the UFC wasn't really pushing Amanda Nunes. The current champion claimed the throne with a bloody finish over Miesha Tate at UFC 200, but has taken a back seat to ex-champ Ronda Rousey. Considering how big of a draw Rousey was during her time as champion, this anomaly might be bizarre to JR, but is it unexpected?
Before being pulverized by Holly Holm at UFC 193, 'Rowdy' was a walking/talking PR machine. At the 'GO BIG' presser she claimed to be able to 'beat every woman in the division with one hand.' Stating she'd even test her skills against Cain Velasquez in battle, it seemed Rousey's confidence was equally as large as the promotional dollars poured in to her hype machine. Ironically it was that same gargantuan train of media attention and air time that would focus heavily on her crushing loss.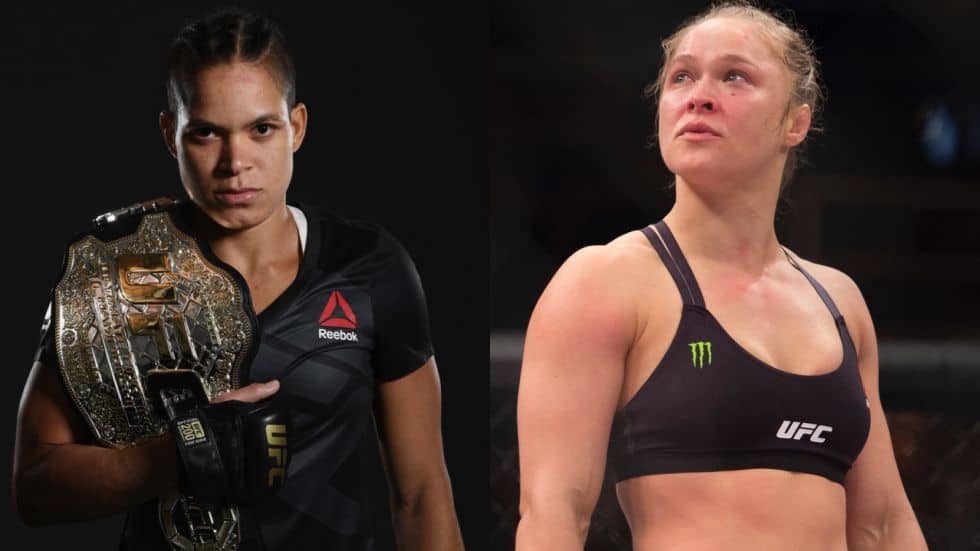 No-Shows & Promos
'She's Back!' said the posters for UFC 207, as Rousey squared off with current champ Nunes before UFC 205. Storming off stage before she was able to be interviewed by Joe Rogan that November 11 evening, it looked like that tagline was true. Little did we know 'Rowdy's' display that night would symbolise her intentions for the media obligations all together for her big comeback. Immediately questions were raised about her mental readiness for this war, and just last night it was confirmed she would be doing no media for UFC 207 whatsoever.
The combination of Rousey-skewed promos and the lack of her physical presence during the lead up to UFC 207 has raised many eyebrows. Feeling the promotion is trying to 'coddle' Rousey, Nunes tells MMAFighting.com during one of her many media shows that she's not concerned: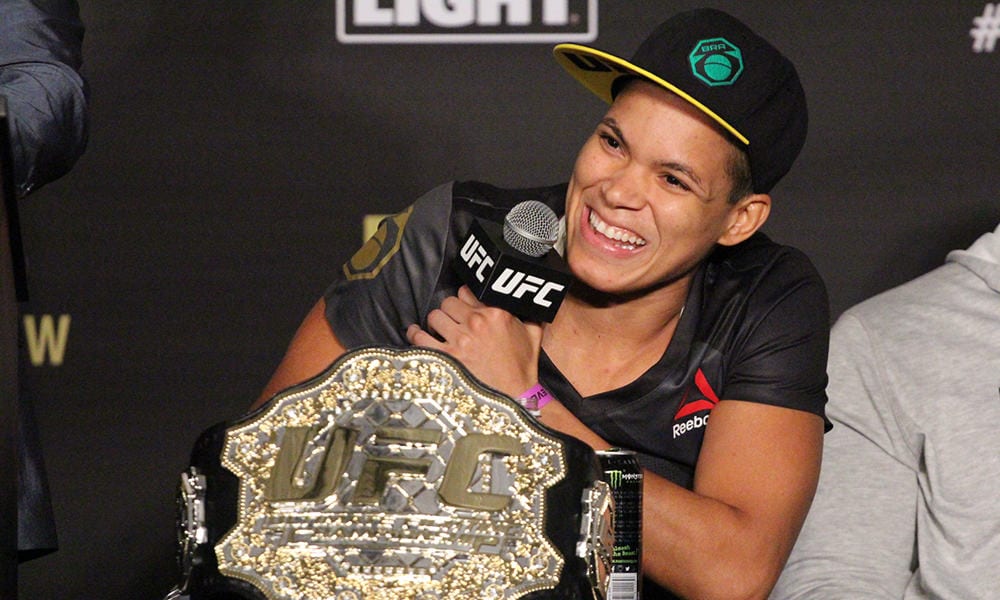 "She's Not The Champion"
"The UFC wants to make it easier for her," Nunes said. "So she doesn't feel like she's not the champion anymore. They want to make her feel like that, that she's not the second [to me]. They want to make me kind of the second to make her get stronger or something. I feel like they tried … to promote her so she can be strong and see that. Like Ronda, Ronda Ronda, Ronda. But she knows she's the challenger; I'm the champion. Nobody can change it. Nobody can make Ronda the champion. She's not the champion anymore."

"I think the UFC is doing it for her," Nunes said. "I think the UFC has been doing all the promos for her. She can do whatever she wants. This is a part of my job, meeting with you guys and talking. I'm here."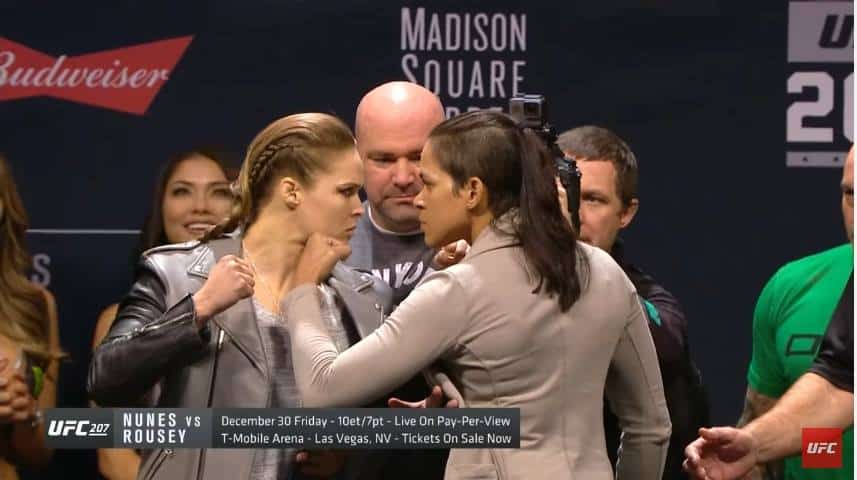 "She Can't Take The Loss"
"I think if you don't know how to take a loss, for sure, it's gonna play with your head a little bit," Nunes said. "Really I don't know what's going on with Ronda right now. This whole thing, I really don't know."

"They see that," Nunes said. "UFC sees that. That's why they do that. Because she needs like a push so she can come back. But with me, nothing is gonna change. I really am gonna do the thing that I'm training for. And I've been ready for this moment. Videos, talk, nothing is gonna change the thing I'm gonna do that night."
After UFC 207 on December 30 we'll know exactly what the deal is. Losing for Rousey is not an option if she plans on fighting on past UFC 207. Seeing how she's not willing to talk to the media in any form, do you think she's already showing signs of defeat? Perhaps it's just a tactic to remain focused, who knows.