Amanda Nunes scoffs at Julianna Peña, touts Irene Aldana as 'Real opponent' ahead of UFC 289 title fight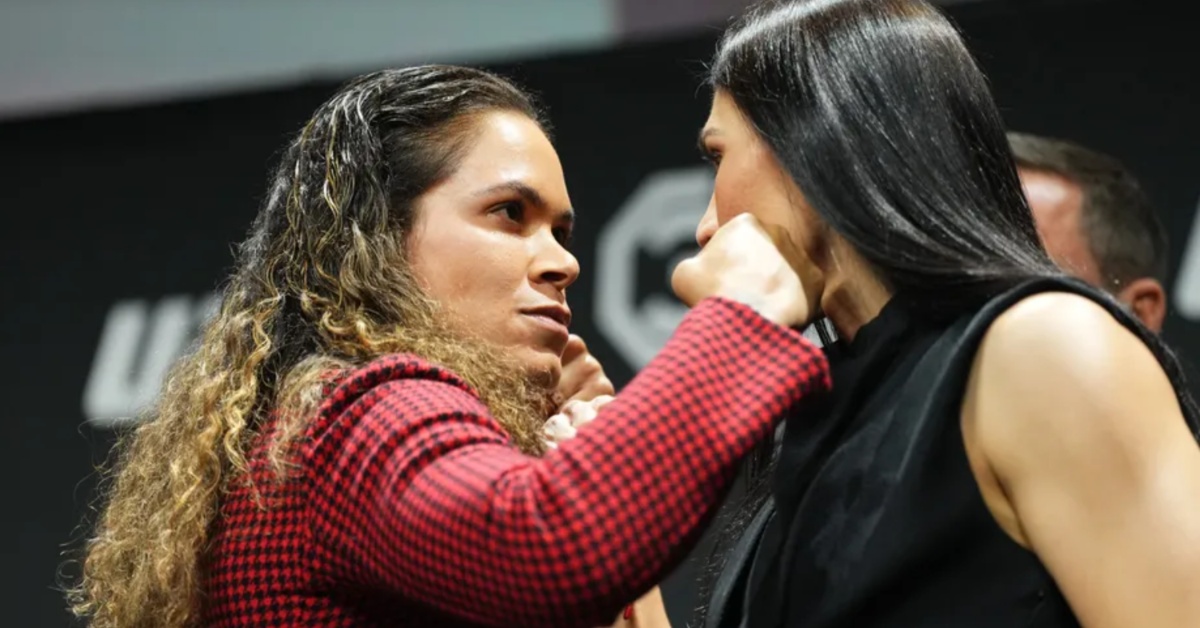 Ahead of her Octagon return in June atop a UFC 289 pay-per-view card in British Columbia, Canada, undisputed duel-weight champion, Amanda Nunes has described incoming challenger, Irene Aldana as the legitimate title chaser at 135lbs – rather than former champion and two-time foe, Julianna Peña.
Nunes, the current undisputed bantamweight and featherweight champion, is slated to headline UFC 289 in June in a bantamweight title defense against Mexican challenger, Aldana.
Initially, Nunes was scheduled to face-off with the above-mentioned former division champion, Peña on that card in the promotion's return to Canada, however, fractured ribs have ruled the latter from contention. 
In turn, Aldana, a native of Guadalajara, now has opportunity to join compatriots, Brandon Moreno, Yair Rodríguez, and Alexa Grasso as champions hailing from the region under the banner of the UFC.
Amanda Nunes heaps praise on the ability of Irene Aldana ahead of UFC 289
And issuing praise to the streaking finishing ahead of UFC 289, Nunes labelled Aldana as a real challenger to her throne, considering her one-sided rematch win over Peña back in July of last year at UFC 277.
"Honestly, this is the original opponent right there," Amanda Nunes said of Irene Aldana at their UFC 289 pre-fight press conference. "…Now we are here with the real opponent. I'm very happy about it. Less heavy, as well, and I'm excited. After what I did with Julianna Peña in our last fight, there's no question. So now [Aldana is] here, I'm every happy for her, and now we're going to see each other soon."
"Aldana is very, very tough," Amanda Nunes explained. "She has heavy hands. So, she's technical, and this is going to be so fun. I have heavy hands, as well. I'm well rounded, so you guys have to be excited for this." (Transcribed by BJPENN.com)
In the midst of a two-fight winning run, Aldana most recently finished both former featherweight title challenger, Yana Santos, as well as The Ultimate Fighter victor, Macy Chiasson with strikes – earning her short-notice title fight with Nunes this summer.