Alexa Grasso picked to defend UFC title in rematch with Valentina Shevchenko: 'I think she is the better fighter'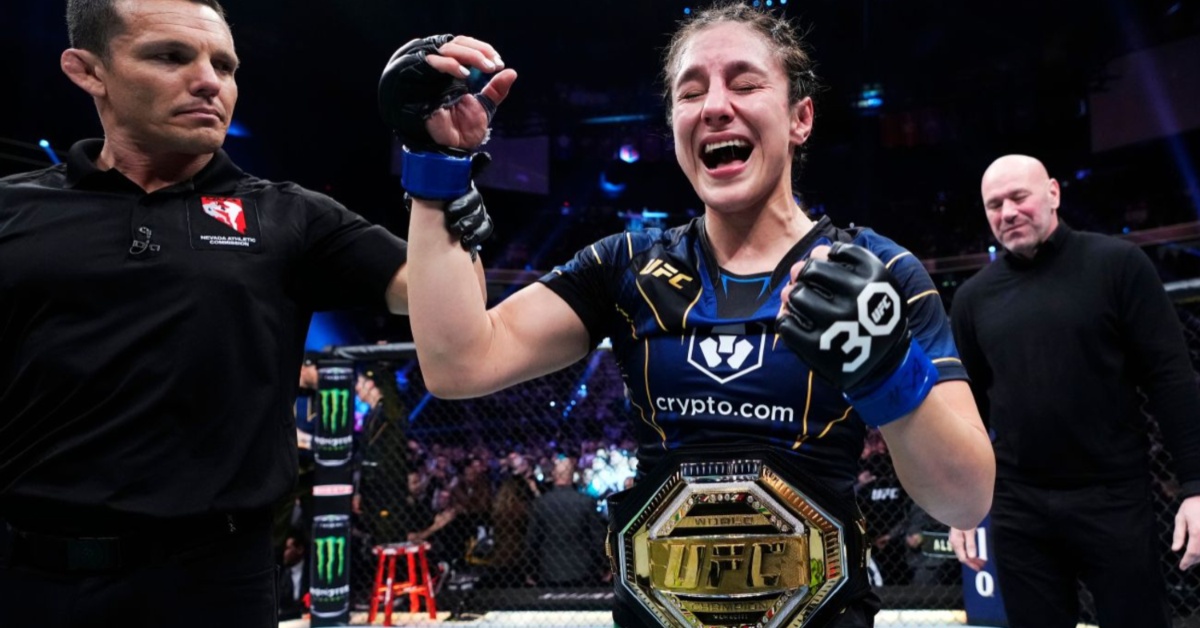 Booked to immediately rematch former undisputed flyweight champion, Valentina Shevchenko on Mexican Independence Day in September, newly-minted titleholder, Alexa Grasso has been picked as the "better fighter" by former middleweight kingpin, Michael Bisping – with the Hall of Famer backing Grasso to retain gold to boot.
Slated to headline a rare 'Fight Night' billed event at the T-Mobile Arena on September 16. – Guadalajara native, Grasso takes main event status on Mexico Independence Day, rematch challenger, Shevchenko in an undisputed flyweight title.
Turning the tide in a stunning rallying performance back in March of this year in the co-main event of UFC 285, Alexa Grasso managed to force a fourth round submission win over the dominant Shevchenko – bringing a crashing halt to the Krgysztan native's roughshod run at the flyweight limit.
Michael Bisping doubts Alexa Grasso landed a "fluke" title win in March
Relentlessly drilling her eventual back-take and submission success against Shevchenko during a pre-fight warm-up routine, Grasso, who plys her trade at Lobo Gym – has been backed as the better overal fighter when compared to Shevchenko by Bisping.
"It might sound crazy, but I think Alexa (Grasso) is the better fighter," Michael Bisping said on his YouTube channel. "That doesn't sound crazy to me at all. I thought Alexa looked really good. I think that Valentina Shevchenko has been a dominant force for so long, but everyone has their time. Everyone has their end. Everyone has their beginning of the end."
"Is this the beginning of the end of Shevchenko?" Bisping pondered. "Are her best days behind her? I don't know – maybe. Maybe she had an off night. Maybe Alexa Grasso is just a better fight. I thought she looked very well. It certainly wasn't a fluke." 
And ahead of her first defense as a champion under the banner of the UFC, Grasso, 29, currently sits atop the women's pound-for-pound rankings pile, following the retirement of Brazilian veteran Amanda Nunes back in June.