Ex-Champions Alex Pereira, Jan Blachowicz backed to fight for vacant title at UFC 291: 'Makes a ton of sense'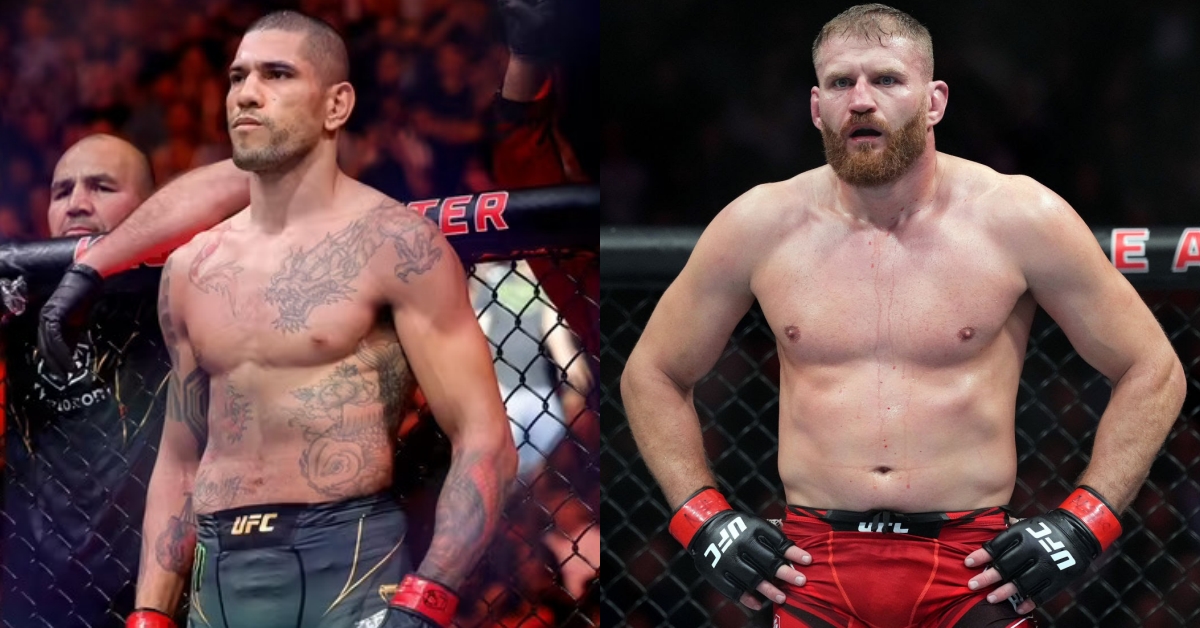 Following the officially relinquishing of the undisputed light heavyweight championship by Jamahal Hill overnight, social media users have clamored for former Octagon gold holders, Alex Pereira, and Jan Blachowicz to battle for vacant gold in two weeks' time at UFC 291 in Salt Lake City, Utah.
This Friday morning, the undisputed UFC light heavyweight championship was relinquished for the second time in a year, with Dana White's Contender Series alum, Hill confirming how a ruptured achilles tendon – suffered in a basketball match during International Fight Week, has forced him to vacate his championship belt. 
"I have unfortunately suffered an injury," Jamahal Hill said. "I've ruptured my achilles'. It's just one of those things that happens. It's a tough injury. It's one that will require surgery and will require time and rehab and things for me to be out for a while. Also with that, I was given an opportunity. I was given a blessing that came at the misfortune of someone else. Jiri Prochazka was the champion, he suffered an injury as these things happen. He gave up the belt and allowed for others to not hold the division. To keep the division moving forward. To keep entertaining. To make sure the people had a champion. I'll do the same."
"Right now, the biggest thing is focusing on my recovery, focusing on getting back to 100 percent," Jamahal Hill explained. "I need to take some time to focus on my health and make sure that I'm 100 percent and I'm the fighter that everybody knows who i am and who I've been since I've stepped into this. In order to do that, I need to focus on healing and getting ready and rehabbing." 
Alex Pereira and Jan Blachowicz are booked to feature at UFC 291 already
And already booked to share the Octagon at UFC 291 in a co-headlining slot at the end of the month, fans have called for a vacant title outing between the aforenoted, Jan Blachowicz, and Alex Pereira – with reporters also suggesting a championship clash between the two also seems to fit the bill.
"Throwing a vacant title on Jan Blachowicz vs. Alex Pereira in two weeks' suddenly makes a ton of sense," MMA Fighting reporter, Shaheen Al-Shatti tweeted. 
And while according to prominent mixed martial arts reporter, Ariel Helwani, while no discussions have been held regarding the future of the now-vacant crown, a clash between Pereira and Blachowicz can be considered an option.
"Seems like there are two options:" Helwani tweeted. "Make Jan Blachowicz vs. Alex Pereira, which goes down in 15 days at UFC 291, for the vacant title. Winner fights Jiri Prochazka. Or winner of that fight goes up against Prochazka later this year in a vacant title fight."