Alex Pereira slams 'fake record' Abus Magomedov following lackluster performance against Sean Strickland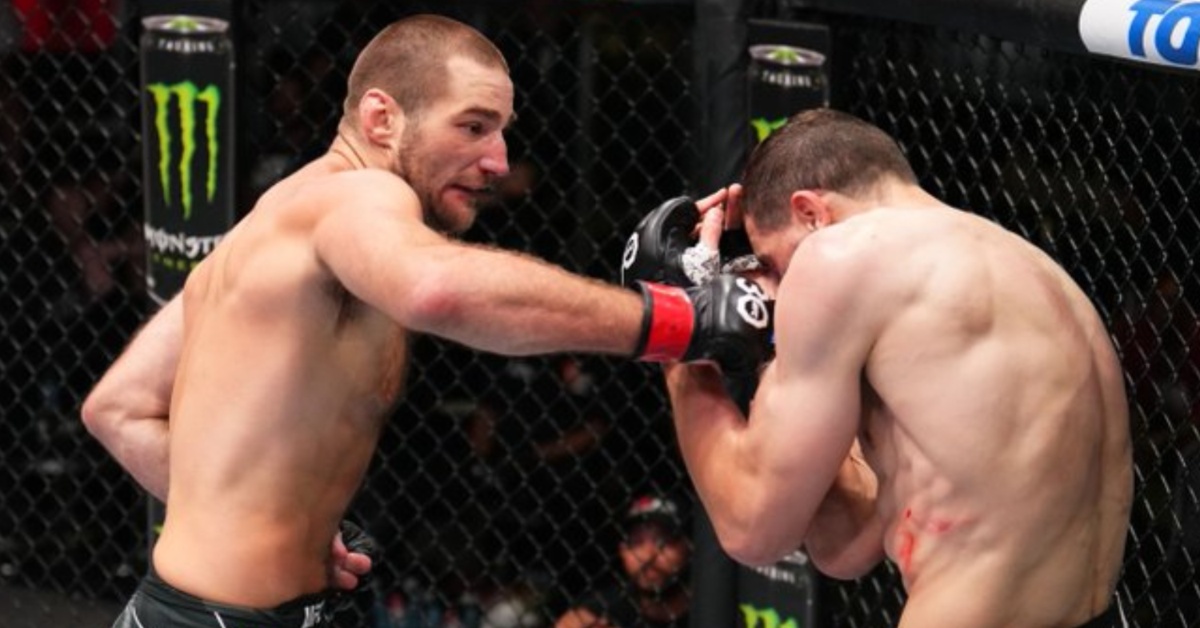 Former UFC middleweight champion Alex Pereira unloaded on Abus Magomedov following his lopsided loss to Sean Strickland on Saturday night.
Magomedov found himself in a very favorable position, scoring a main event matchup with a top-ten-ranked contender in just his second fight with his promotion. Unfortunately, Magomedov was unable to capitalize on the moment and was downright outmatched by 'Tarzan' who managed to put the Dagestani standout away in less than two rounds. Following the decisive result, Alex Pereira took to his YouTube channel and vented his frustration over the amateur-esque performance that Magomedov delivered in his sophomore appearance.
"Abus started strong and Strickland was leading with his pressure and was growing at the end of the first round and in the second round, this guy (Abus) was dead. Dead," Pereira said. 
Abus Magomedov Fired the First Shot, But Alex Pereira Delivered the Knockout Blow
There is certainly no love lost between Alex Pereira and Abus Magomedov. Following his successful UFC debut, Magomedov suggested that he could defeat both Israel Adesanya and Alex Pereira on the same night. This led to Pereira doing some research on the surging standout and quickly called into question Magomedov's seemingly-manufactured record.
"All of you watched the fight. A guy who, I will repeat, has a fake record, he has a lot of fights but against who? If you watched the fight, you see this guy was turning his back to the referee, showing to everybody, as well to the referee, that he didn't want to fight anymore. It was very difficult for him," Pereira concluded.
Magomedov fell to 1-1 in the UFC and 25-5-1 overall following his lackluster performance at UFC Vegas 76.
After handing the middleweight title back to Israel Adesanya at UFC 287, Alex Pereira will make his light heavyweight debut on July 29 when the promotion heads back to Salt Lake City for UFC 291. Poatan' will square off against former 205-pound king Jan Blachowicz in the co-main event of the evening. The winner will likely secure themselves a title opportunity in the near future.