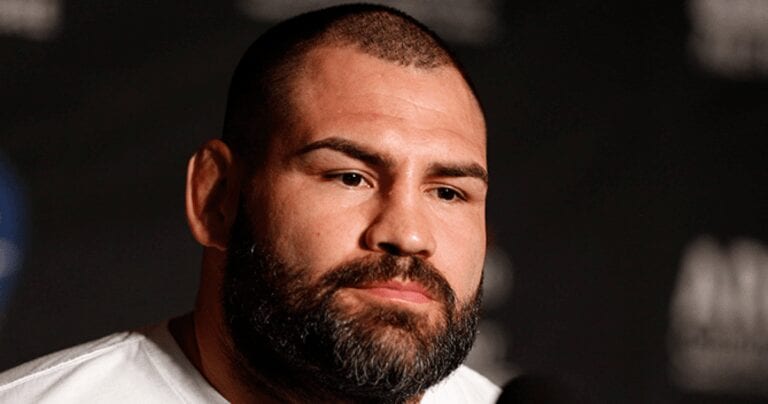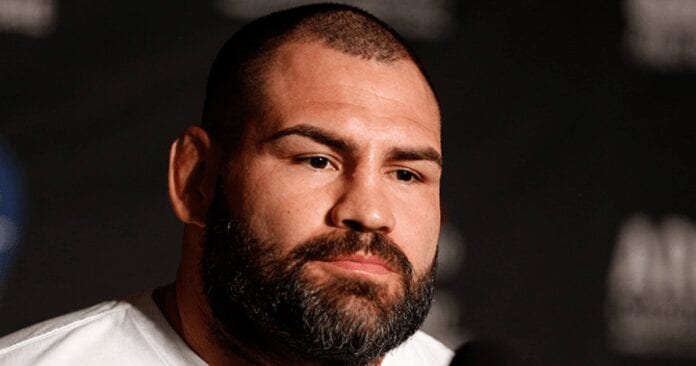 UFC president Dana White is none too pleased with the way Javier Mendez has his team train over at AKA (American Kickboxing Academy). Earlier in the week, DW spoke with Setanta Sports, describing the training methods of the renowned Californian MMA gym as 'stone aged'. Some of the quotes:
"Some of the camps are still in the stone ages and need to be brought up to date, AKA is one of those places. You've got Cain Velasquez, our heavyweight champion, who's always hurt.  Those guys go to war every day."
The UFC heavyweight champion Cain Velasquez has been battling injuries to his knees and shoulder for some time now. This time CV has sat 18 months without fighting, while Fabricio Werdum won the interim heavyweight belt against Mark Hunt at UFC 180.
Obviously taking a verbal jab at the situation with Velasquez, White seems to have opened a can of worms with his criticisms. Head coach Javier Mendez responded through MMAFighting.com, stating the following:
"That's why I love Dana, he brought attention so we can correct ourselves. From the beginning of MMA training, we're always going to evolve. It shows he cares, but he's wrong for accusing us. I think he's primarily accusing us because we have the heavyweight champion."
"Are we gonna not wrestle?" asked Mendez. "If you don't wrestle live (all out), and you face the guy from the other gym who is wrestling live, who is going to have the advantage? You have got to wrestle."
Mendez certainly makes a valid point, but from a business perspective Velasquez's situation must have been a nightmare. Luckily Mark Hunt was on hand to step in and replce him last time, but what if the Mexican hero is unable to make the date against "Vai Cavalo"? Velasquez himself, Luke Rockhold and Daniel Cormier then commented on Dana's remarks:
Velasquez
"The best way to prepare for a fight is to fight. Yeah, I've had some injuries. But when we fight, nobody says we're not training right when they look at the way we fight. We're going to keep doing it. We could get injured again, but you don't come into training with those thoughts. I don't go in thinking about getting injured. We go to work, beat each other up, just like a fight. We don't go into a fight with those thoughts either."
Rockhold
"It's my camp, but I think a lot of that falls on Cain because he's the face of our gym, he's the heavyweight champion and the baddest man on the planet. Him having injuries and not fighting that much reflects on us, but at the same time, we're the best gym in the world. You want to say that we don't do things right, but we're the best gym in the world. I think we have a lot of healthy fighters who are constantly fighting."
"When you pull out at the last minute, it hits Dana so much harder," said Rockhold. "I was there for that training camp. He was trying to work around it (the unstable knee), but sometimes you can't. Some things you can work around. For me, (during the Machida camp), it hurt so bad to punch in camp (due to a left hand injury), but I knew in the fight I could let it go. With Cain, the knee wasn't sturdy and it was something you can't work around."
Cormier
"As the captain (of Team AKA), this is my thought,We've made some changes in our training. Cain and I go super hard, like really hard. For all the praise we get inside the Octagon for our ability to control fights, it all develops from inside that room. It's not like we just turn it on in the Octagon. We get it from that room. It's tough because we're both good fighters.
We go hard on Monday, really hard. Tuesday we wrestle hard. Wednesday we spar differently. Cain and I spar and it's hard and it's like a fight. But with everyone else, it's not as hard. It's still good sparring, but you can control the sparing. Friday we use smaller gloves and focus on wrestling. We're only sparring hard one day a week and that's the most we're willing to do."
Will the changes in training have negative impacts on their upcoming bouts? Perhaps not, but many fighters including recently retired Jamie Varner have called out for smarter and less brutal training. That being said, the proof is in the result, and guys like CV, DC and "Rocky" have been putting together incredible streaks.
So what do you think, was White correct in blasting AKA for being too old school, or are they right on track?
Follow @Rorylowkick

Follow @LowKick_MMA

Tweet