UFC Lightweight contender George Sotiropoulos made another bold statement last month, after defeating Joe Lauzon via a Kimura at UFC 123. Currently enjoying an impressive 7-0 streak in the UFC, 33 year old Greek-Australian will look to a secure a title shot, facing Dennis Siver at UFC 127 in February.
Sotiropoulos's only defeats are against Shinya Aoki in 2006 via a Disqualification, and against Kyle Noke back in 2005 via a Split Decision. His MMA record currently stands at 14 victories and 2 losses. George Sotiropoulos took time off his busy schedule for an exclusive interview with LowKick.com, to discuss his last bout, the situation in the UFC Lightweight division, what's next for him and much more.
Feel free to follow George Sotiropoulos on Twitter and Facebook.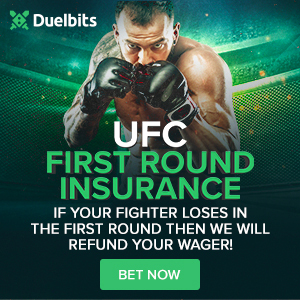 In your last fight you defeated Joe Lauzon in a spectacular fashion. What in your eyes, was the key for victory in this fight?
I think it had a lot to do with weathering the storm during first part of the fight. I knew he'll come out hard and put some pressure on me. He thought he could finish me early, but it's not what happened. I stayed on top and finished the fight.
Were you a little surprised by the way he turned up for the second round? He looked pretty exhausted.
I kind of expected this, to tell you the truth. That's something I noticed about him in his previous fights. He always starts hard, but then his pace lowers dramatically. I knew that it will be a factor in this fight.
Before the fight Joe Lauzon sparked some controversy regarding your fight gear, almost calling you a "cheat". Did it play any part behind the fact that you fought this time wearing only a shorts?
Actually, I still wore long tights under my shorts. I just think that he felt his biggest advantage was on the ground. And in reality it wasn't his biggest advantage. You know what happened when I took him to the ground, the results speak for themselves. The reality is that sleeves and pads are within the rules of this sport. I don't break any rules. It provides the same effect for both parties. It's the same friction on both sides. Nobody really said anything when I fought George Roop and Jason Dent.

Joe Stevenson also said something on this, after you defeated him in Australia.
Yeah, like I said. Nobody said anything when I fought on the undercard. And then when I'm having a continuous success, people start complaining. Nobody says anything about Randy Couture, Tim Sylvia, Frank Mir or BJ Penn. I'm a newcomer and people have a lot to say.
After this fight against Joe Lauzon, Dana White announced that you'll be fighting Dennis Siver in Australia. You looked a little bit surprised with this announcement. What do you think about this match-up?
I think it's a great match-up. I actually found a day before that I'll be fighting Dennis Siver. The matchmaker came to me, and said that if I'll win tonight I'll get Dennis Siver next in Australia. I said "Great, thank you". I'm happy to fight Dennis Siver.

Dennis Siver is one of the best strikers in the UFC Lightweight division. How you are preparing to match his skills in this area? And what kind of gameplan you'll be preparing for him?
You know, I'll continue to train the way I train. I think it brings the best results for me, so I'll continue in the same way. Of course I will study him carefully as an opponent, and prepare accordingly. As for gameplan, I consider myself as a Mixed Martial Artist. That's what brings me success in the sport, because I prepare for everything. I'm not looking to fight in one specific area. That's the way I'm prepared.
As we all know, the fight will take place in Australia. How important it's for you to fight in your homeland?
I'm really looking forward for it. I want to fight there at least once a year. I'm also looking forward for the reception of local fans. There's nothing more positive than having a whole nation behind you. It's a great feeling. Australia has the biggest population of Greeks outside Greece, so it will be very special for me.
Do you think that this fight against Dennis Siver will secure you a title shot? You're 7-0 in the UFC, impressed everyone, defeated top opponents. Personally, I think it's time. What do you think?
I think that I'm moving in the right direction. Another victory against a top opponent will be a great step in that direction. I'll be making a case for that title shot. With this being said, there's other stuff that's taking place, like the UFC-WEC merger for instance. So I think I'll have to wait for this other stuff to end.
Were you disappointed when it was announced that the winner of Pettis vs. Henderson will get a title shot?
Not really. It's a fact of life. I expected this after the merger, so there's nothing to be disappointed about. It's pretty understandable to have top fighters to square off against each other. It's the business behind the sport.
You look like a pretty big Lightweight for me. Do you think maybe about going back to Welterweight at some point?
I fought at Welterweight during my time at the Ultimate Fighter. Back then I logically decided to move down to Lightweight. I don't rule out moving back to Welterweight, and I think that I'm big enough for the Welterweight division, but I think that the best logical choice for me is to fight at Lightweight.
Do you cut a lot of weight to make 155 pounds?
Not really. I cut only three pounds for my last fight. It's a lot of strict dieting and training on how to make weight. I never cut much weight.
How do you rate the current Champion Frankie Edgar, as perhaps, your future opponent?
He's a legitimate fighter, who defeated some of the best guys in our division. The fact that he defeated BJ Penn twice speaks for itself. It's a great achievement. There's nothing more to say about him, his stats speak for themselves.

Alright, George. Thanks so much for your time. Would you like to take this opportunity to mention anyone?
Yes, I would like to thank everyone who voted for me at MMA Awards. All the fans who are supporting me throughout my career. I'd like to thank my coaches and training partners; Leonard Gabriel from Fisticuffs, Eddie Bravo and 10th Planet Jiu-Jitsu. Michael Chapman, Armand Debruge and Eric Jetton at Impact Jiu-Jitsu.
You train in so many places. Do you think it's the best way, rather than training in one gym. Like ATT or AKA, for instance?
That's what works for me. That's how I like to train. I don't know if it's the best, but it's working for me. Everybody got different ways of training, so that's what I like. There's people like Eddie Bravo, his style of Jiu-Jitsu suits me pretty well. I'm a good friends with Eric Gabriel from Fisticuffs, who's my Boxing coach. I feel very comfortable with him. I'm from Washington so there are also these great guys from Impact Jiu-Jitsu, who help me out a lot. I have a complete team. That's how I do it.
Sounds great. Thanks a lot!
Thank You.