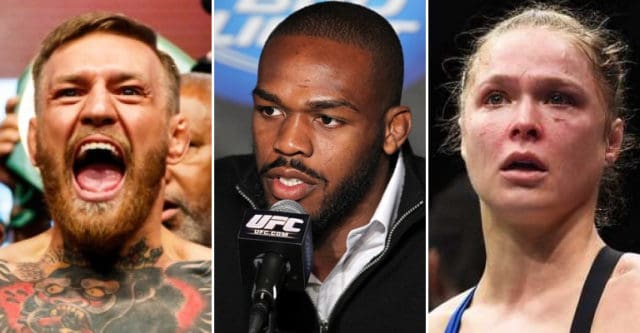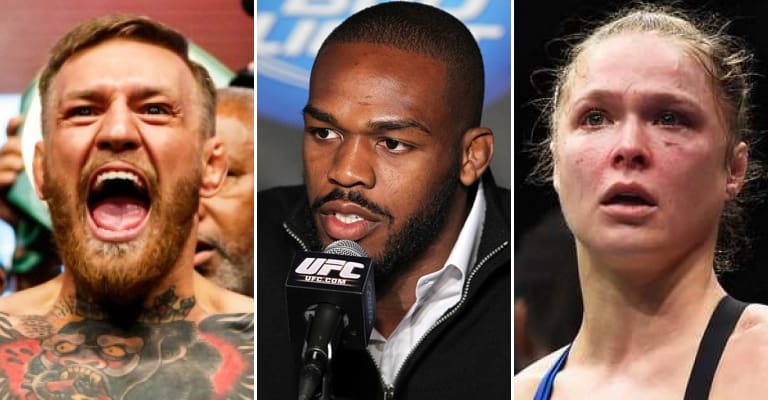 Despite a blockbuster event in Mayweather vs. McGregor that actually took place in a boxing ring rather than the octagon, 2017 has been a slump for the UFC. Injuries, failed drug tests, high-profile defections…it's fair to say that the transition from ZUFFA to WME-IMG has not been a smooth one.
Superstars like Jon Jones and Ronda Rousey whom the UFC once counted on are no longer there. As for McGregor, it's hard to believe that after cashing out nearly $100 million in his 10-round boxing effort against Floyd Mayweather, that the Irishman would be so keen to fight in the octagon for $3 to $5 million.
It's translated to a brutal year for pay-per-view sales that has only been furthered by the post-Mayweather vs. McGregor slog. Let's take a look at the exact reasons that 2017 is the worst year ever for the UFC:

9. Oversaturation/Interim Titles
Men's flyweight, women's strawweight, women's bantamweight.. sometime's it's too much for fans to care enough to keep up with.
There was once a time where there were only five weight divisions and five champions to remember. The rankings held more weight than they do now, and there was never a title fight without a well-known contender.
2017 has seen the birth of two new weight classes, with champions coming and going in a flash (Germaine de Randamie), to the point where it's hard to take these divisions seriously.
To top it off, every division seems to have an interim champion, and now, those 'champion's' don't even necessarily fight the champion in their next bout, as we're seeing with the rapidly approaching UFC 216 main event between Tony Ferguson.
Sometimes less is more, something the UFC failed to realize in 2017.
If you enjoyed this story, please share it on social media!