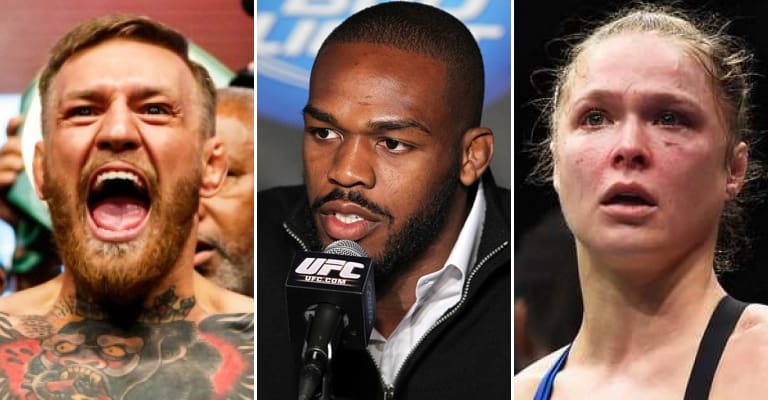 Despite a blockbuster event in Mayweather vs. McGregor that actually took place in a boxing ring rather than the octagon, 2017 has been a slump for the UFC. Injuries, failed drug tests, high-profile defections…it's fair to say that the transition from ZUFFA to WME-IMG has not been a smooth one.
Superstars like Jon Jones and Ronda Rousey whom the UFC once counted on are no longer there. As for McGregor, it's hard to believe that after cashing out nearly 0 million in his 10-round boxing effort against Floyd Mayweather, that the Irishman would be so keen to fight in the octagon for to million.
It's translated to a brutal year for pay-per-view sales that has only been furthered by the post-Mayweather vs. McGregor slog. Let's take a look at the exact reasons that 2017 is the worst year ever for the UFC:

9. Oversaturation/Interim Titles
Men's flyweight, women's strawweight, women's bantamweight.. sometime's it's too much for fans to care enough to keep up with.
There was once a time where there were only five weight divisions and five champions to remember. The rankings held more weight than they do now, and there was never a title fight without a well-known contender.
2017 has seen the birth of two new weight classes, with champions coming and going in a flash (Germaine de Randamie), to the point where it's hard to take these divisions seriously.
To top it off, every division seems to have an interim champion, and now, those 'champion's' don't even necessarily fight the champion in their next bout, as we're seeing with the rapidly approaching UFC 216 main event between Tony Ferguson.
Sometimes less is more, something the UFC failed to realize in 2017.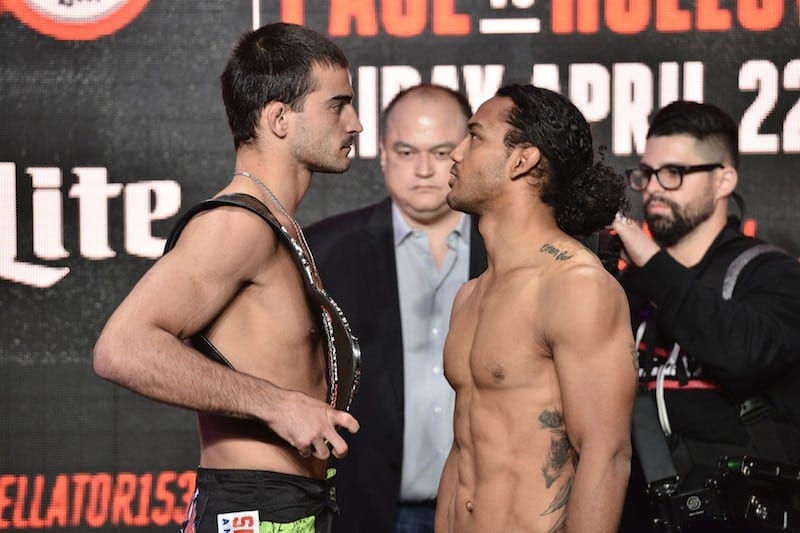 8. High-Profile Defectors Leave For Bellator
Rory MacDonald. Benson Henderson. Roy Nelson. Josh Thomson.
The list goes on. 2017 has seen more big names heading to Bellator, which isn't necessarily a bad thing for MMA, but looks an awful lot like a loss for the UFC.
And so far? Pretty much all of them have been starched in Bellator. Andrei Koreshkov made Henderson look like a little child. Thomson was knocked out cold. Lorenz Larkin lost his Bellator debut.
Overall, not a great look for the world's leading mixed martial arts promotion.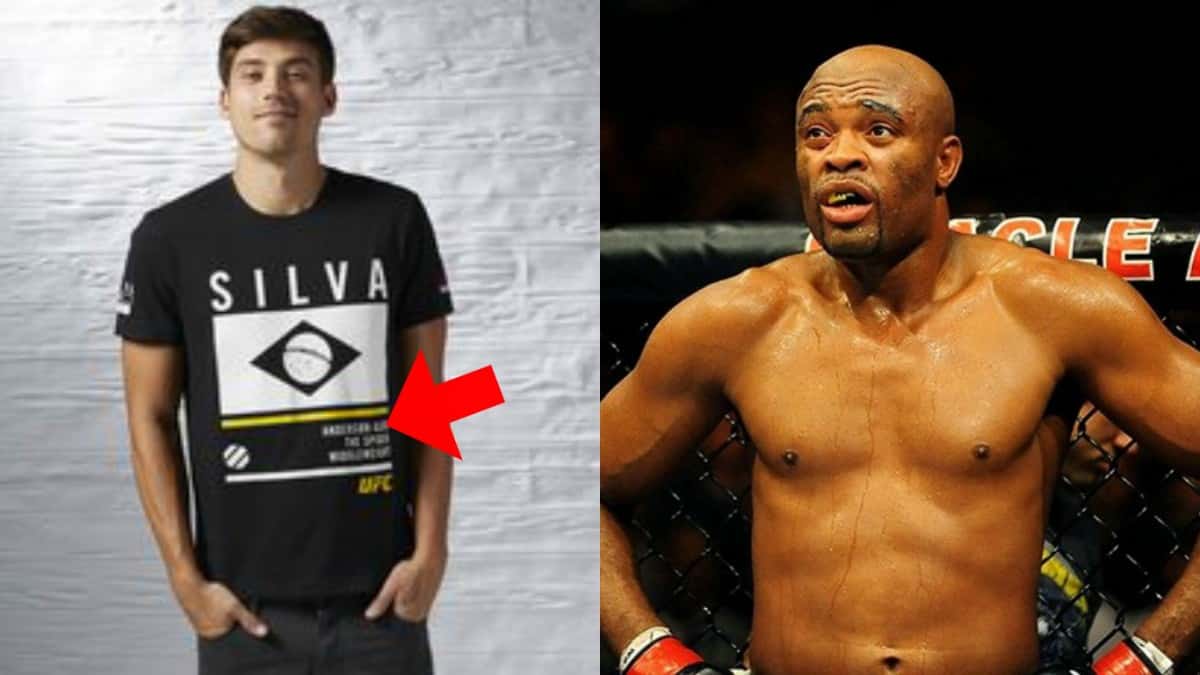 7. Reebok Deal Wearing Thin
The Reebok apparel deal with the UFC has always been a point of contention. From misspelled names to paltry payouts, no one is happy with Reebok.
That sentiment has only increased in 2017. Fighters are leaving the UFC for Bellator over the Reebok deal, a relationship that has only gotten worse this year.
As of 2017, Reebok's deal with the UFC has become a running joke within the MMA world, which is only likely to increase as the year comes to an end.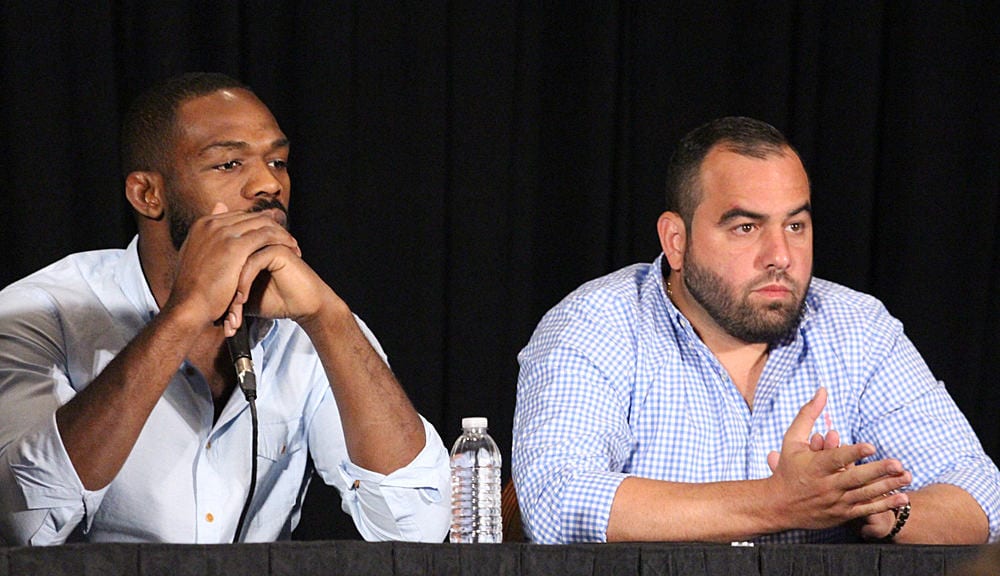 6. Jon Jones's Continued Drug Issues
2017, among other things, could be remembered as the end of Jon Jones' MMA career as we know it.
A second failed test for performance enhancing drugs means "Bones" is now facing a potential four-year suspension, which immediately followed his emphatic UFC 214 knockout win over rival Daniel Cormier.
Jones will certainly not be the star he was destined to be, and 2017 was like a dagger through the heart of the UFC.
With one of their biggest homegrown stars in limbo, the promotion could struggle moving forward.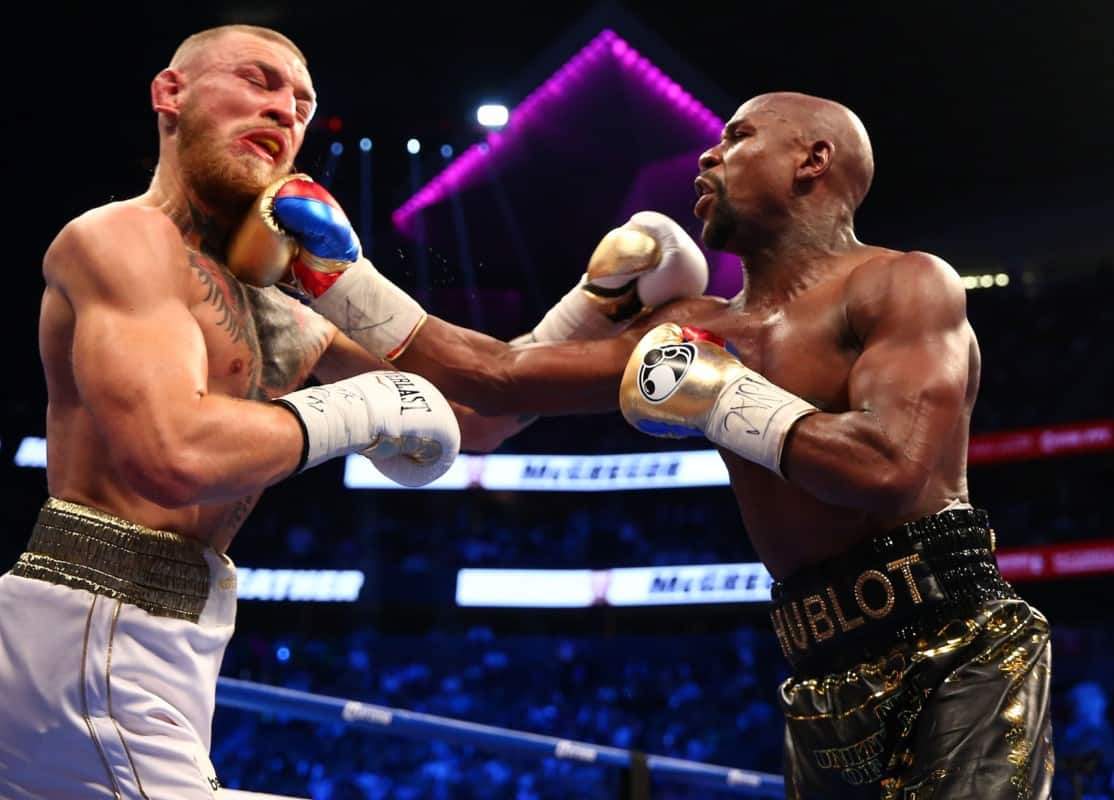 5. Mayweather vs. McGregor
A double-edged sword for the UFC, indeed.
While making their cut of the billion-dollar pie, they accidentally created a monster in Conor McGregor, or more specifically, his ego.
How can they expect McGregor to fight for millions when he cleared the $100 million mark in one night? McGregor is the only real star they have left, and gambling on his return is a crapshoot at best.
So this looks to be a short-term money grab just one month after, with the rest of 2017 hanging in the balance.
Yet another nail in the UFC's foot for an utterly terrible 2017.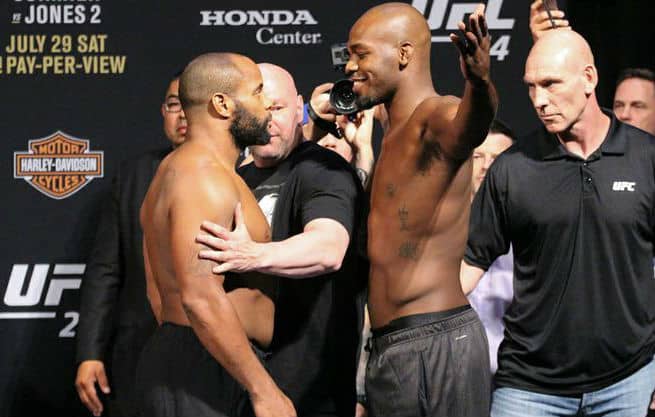 4. Lack Of Truly Big Fights
DC vs. Jones may be the last truly huge fight the UFC can muster for the near future.
It seems like yesterday when UFC fans were treated to these kind of huge fights multiple times a year. That appears to be a thing of the past after Jones and Rousey went the wayside.
The UFC used to be able to count on several massive events per year. 2017 had two; one of which wasn't even MMA.
These are uncertain times to be a UFC fan, and 2017 can't end soon enough.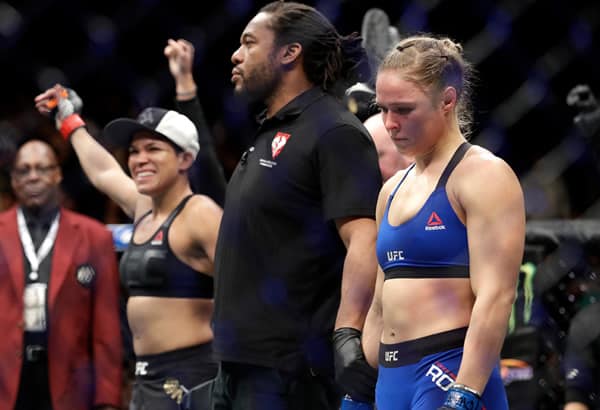 3. The End Of Ronda Rousey
2016 may have been Rousey's last fight, but her star power absence has been felt throughout 2017.
Once a certified crossover star, Rousey's light dimmed at an alarming rate, with two brutal knockout losses closing out an otherwise stellar career.
Without Rousey to count on for big events, the UFC is left starless with the exception of McGregor, who can only do so much by himself.
Now happily married to UFC heavyweight Travis Browne, the likelihood of another Rousey fight seems extremely unlikely.
Just another 2017 casualty for the UFC.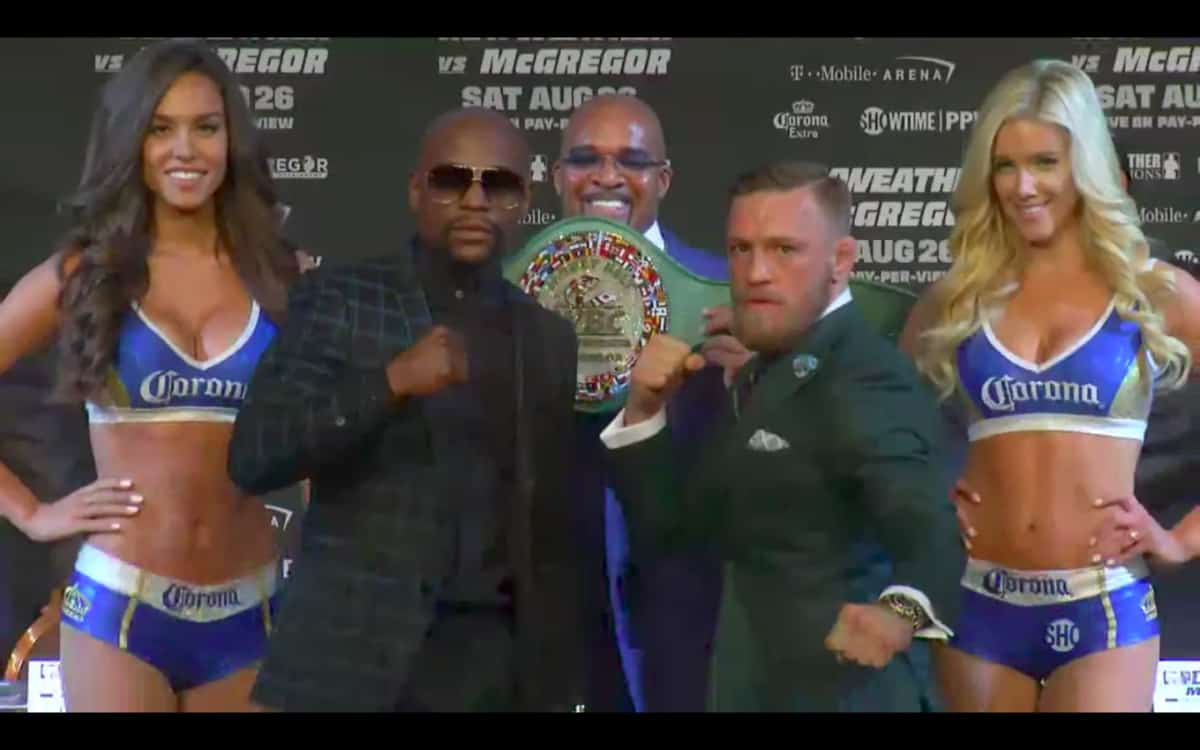 2. Boxing Crossover Burnout/Hangover
The media circus that followed MayMac has left combat sports fans so burnt out that the mere mention of either name is enough to invoke motion sickness.
Fans had this bout shoved down their throats since day one, all of which was rationalized with the idea that this is what we want, so they gave it to us.
So where can the UFC go from here? The answer is nowhere; nothing will top Mayweather vs McGregor.
With that cash cow completely milked, there's no returning to the well on this one. It's fair to say fans have had enough Mayweather and McGregor for this lifetime.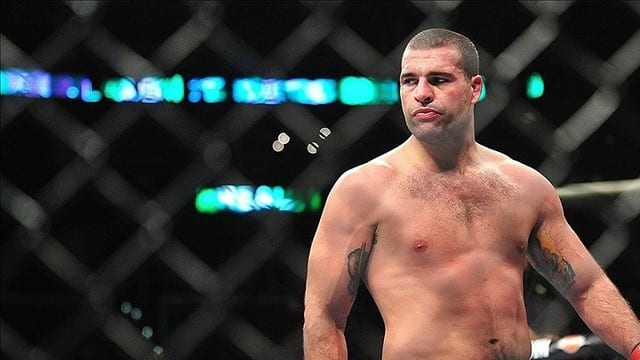 1. Injury Bug Runs Rampant
So many incredible fights that came so close to fruition. Yet in 2017, the injury bug has become an infestation.
So much so that fans have no confidence in UFC fights actually occurring. This lack of faith has further eroded the already rocky relationship between UFC brass, fighters, and fans.
And when the fans lose faith in the product, that trust is nearly impossible to rebuild.
Not that injuries are directly the UFC's fault, but poor planning and no plan B reveals a disorganization that will likely continue into next year. Jones pulled out last minute at UFC 200. Mighty Mouse's opponent Ray Borg did the same. Hell, even this weekend's card had Shogun pull out of the main event.
2017 was an overall awful year for the UFC. Hopefully, 2018 wil be the opposite. Do you expect it to be?