Stipe Miocic may have racked up five consecutive knockout wins including two title defenses, but it seems like few are picking him to retain the belt when he meets surging freight train Francis Ngannou in the main event of January 20's UFC 220 from TD Garden in Boston, Massachusetts.
After Ngannou's thrilling stoppage win over Alistair Overeem at UFC 218, all the hype is on 'The Predator' heading into the most anticipated heavyweight showdown in the UFC for some time. With the UFC in desperate need of top-earning personalities, the surging star has been pushed and promoted like few fighters have – and certainly more than Miocic despite the fact that he's a champion on the brink of setting history himself.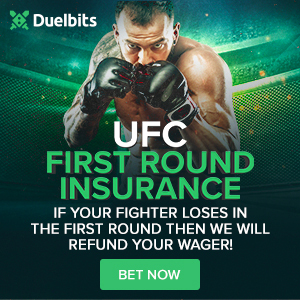 If you watched the admittedly entertaining promo videos for UFC 220 alone, you may think that it was actually Ngannou who was the heavyweight champion, however. Not surprisingly, Miocic has noticed that and isn't all that enthused about what has transpired. The champion revealed he knows the UFC wants Ngannou to win and that he was feeling a bit disrespected about it on this week's edition of The MMA Hour, but said he won't dwell on it.
To him, his record speaks for itself, and even though Ngannou brings scary power to each of his fights, the pressure is actually on him:
"Obviously, for sure," Miocic said. "Listen, I feel a little bit disrespected, but I'm not going to dwell on it.

"He's got more hype on him I guess," Miocic said. "The guy hits super hard. We're making a big thing about it. I've fought some good guys, you know? That's how we are. I'm not much of a trash talker I just like to fight, that's what I do.

"All the pressure is on him, honestly. … The best guys he's faced, I knocked them out two years ago. So, whatever."
With many of the questions about Ngannou's ability to beat Miocic based on his ability to stop the perceived takedown attempts coming his way, the champion admitted he hadn't seen too much on the ground from the hulking 'Predator':
"I saw the one submission he had against Anthony Hamilton, the Kimura or whatever, I saw that, but I haven't really seen any ground work," Miocic said. "I haven't really watched, I've seen that fight and Andrei Arlovski's fight are what I've seen watching him fight."
As usual, the unassuming champ appears to be taking a laid-back approach to his latest bout, the kind of calm that has propelled the Ohio native to the recent streak of knockouts of the very best heavyweights in mixed martial arts.
However, many would – perhaps correctly – argue that Ngannou is by far his toughest test so far. The French-Cameroonian knockout machine is a devastating force unlike any we've ever seen in the sport, and with his hulking, ripped physique and lightning bolt-emboldened haircut, he's the polar opposite of the quietly dominant firefighter Miocic.
UFC 220's main event could kickstart a turnaround of sorts because it's a contrast of styles the UFC is thirsting for after a dismal year on pay-per-view in 2017, even if it's painfully obvious whom they want to win.
Do you believe Miocic will channel the perceived disrespect into a record-breaking title defense, or will "The Predator" era begin shockingly soon?