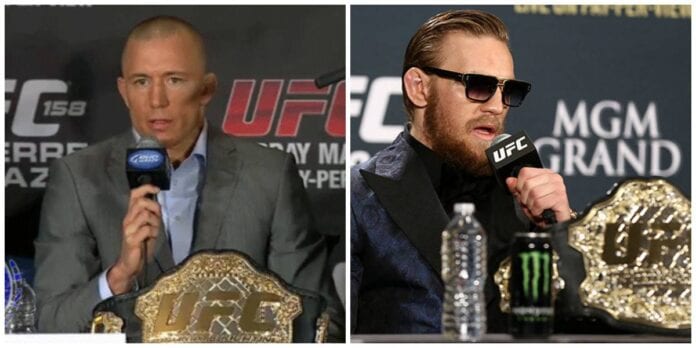 The "Notorious" Conor McGregor has transcended the sport of mixed martial arts like none other.
After rapidly rising through the ranks of the featherweight division, the brash and outspoken Irishman completed his journey to the top with a shocking 13 second knockout of former champion Jose Aldo at December 12's UFC 194.
Now known as the undisputed 145 pound title holder, McGregor appears to be diving into deeper waters, as it's all but confirmed that he will square off with lightweight champion Rafael dos Anjos at March's UFC 197.
If he can dethrone yet another Brazilian, McGregor will become the only fighter in UFC history to simultaneously hold two titles at one time.
With a plethora of intriguing fights available to the "Notorious" one, it seems as if his future could be spent primarily at lightweight given the grueling weight cut he goes through to get down to featherweight.
That being said, a recent report has implied that a potentially massive bout could take place at 155 pounds between McGregor and former long-time welterweight champion Georges St-Pierre. While it's still unclear whether or not "Rush" will return to action, his ex-manager recently said that he could drop down to lightweight and that the promotion should look to book him up against McGregor.

While it would be a monumental pairing, it may not be the best choice for the fledgling featherweight boss. Let's take a look at why McGregor may want to avoid the Canadian superstar: