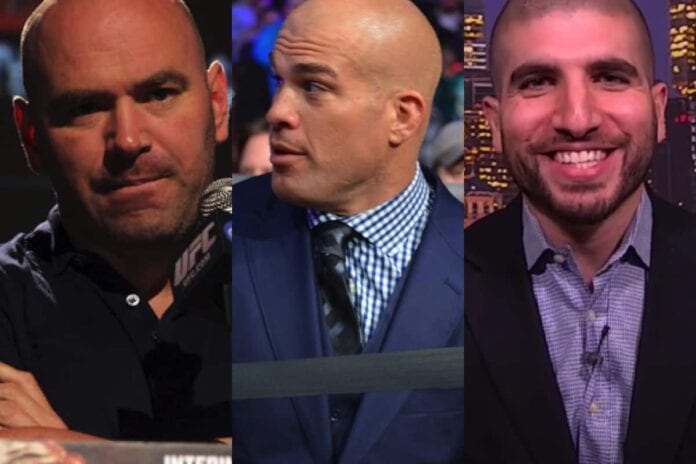 With rumors of a UFC sale abound and the prospect of longtime UFC President Dana White actually stepping down from his position actually possible, there may not be a better time than now to look back and reflect on all of the game-changing, evolving, and impactful changes White has made upon the UFC and the sport of MMA as a whole.
However, this article is not the place to do that.
No, despite all of the absolutely positive and furthering changes, implementations, and improvements White has made during his nearly 20-year tenure with the UFC, he's built up quite the long list of people in the sport that have angered him quite a bit.
For better or worse, some were right, some were wrong, and some of those people were able to mend the fence with the most powerful man in MMA. Others still remain on the boss man's proverbial naughty list, and they may indeed never recover.
It's been a wild ride for White, and it may or may not be close to being over. Let's take a look back at the people in MMA that angered Dana White the most.