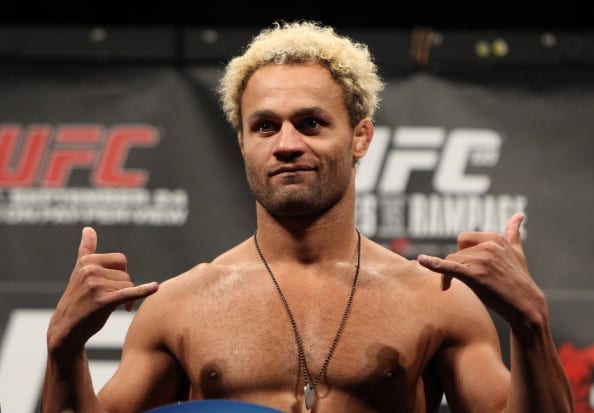 Josh Koscheck
Another college wrestler that found success in MMA via The Ultimate Fighter.
Josh Koscheck made his UFC debut on the first season of TUF and parlayed his performance into a 25 fight career for the mixed martial arts leader.
Though Koscheck has had ups and downs in his MMA career, one thing is undeniable. "Kos" had some big-time power. Look no further than his UFC: Fight for the Troops main event back in 2008.
Koscheck smashed Yoshiyuki Yoshida with brutal straight punches, leaving the Japanese fighter unconscious on the canvas.