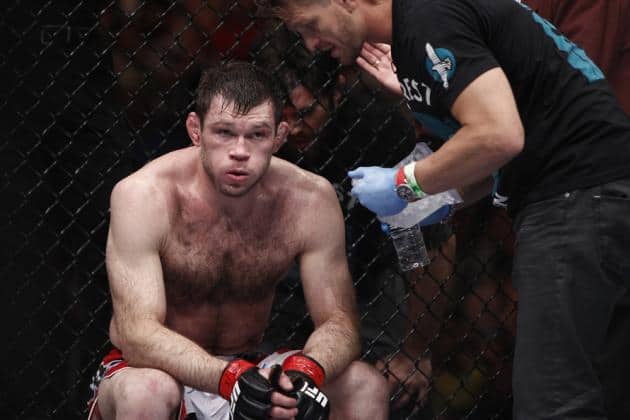 4. Forrest Griffin Defeats Rampage Jackson- UFC 86
The original Ultimate Fighter winner did the unthinkable after submitting Mauricio "Shogun" Rua before defeating "Rampage" to win the light heavyweight belt.
However, the "Rampage" victory will always have an asterisk next to it.
Outside of leg kicks, which Griffin employed very well, the challenger didn't really do enough to press the action or assert Octagon control. Griffin seemed just as surprised with the decision as the belt was wrapped around his waist, which just goes to show the flimsy nature of this decision "win".
The robbery cost "Rampage" his belt, and he would return and rebound with a vengeance by knocking out PRIDE FC rival Wanderlei Silva in the first round at UFC 92, the very event that Griffin surrendered the light heavyweight belt to Rashad Evans.
Griffin's improbable and questionable championship victory is one of the biggest feathers in Forrest's storied UFC career, but will forever remain one of the bigger judging robberies in the promotion's history.