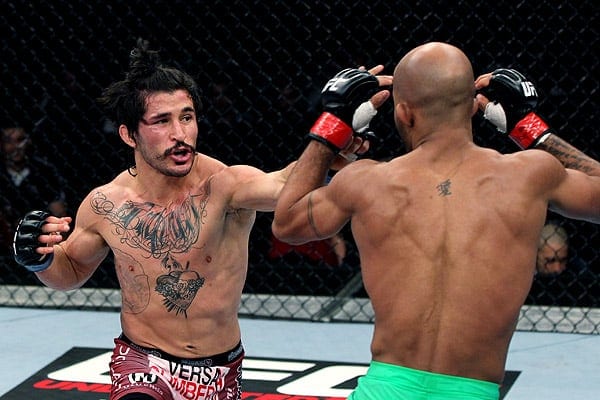 6. Ian McCall vs. Demetrious Johnson Draw – UFC on FX 2
When McCall and "Mighty Mouse" first threw down back in 2012, the judges down under must have been temporarily blind.
Despite knocking "Mighty Mouse" down and stuffing his takedowns repeatedly, McCall was punished by the result. Nothing Johnson did in that fight warranted a draw let alone a win.
McCall is still rightly remembered for dominating the eventual flyweight champion and UFC legend.
But to score this fight as a draw is complete madness. Definitely a historic robbery.