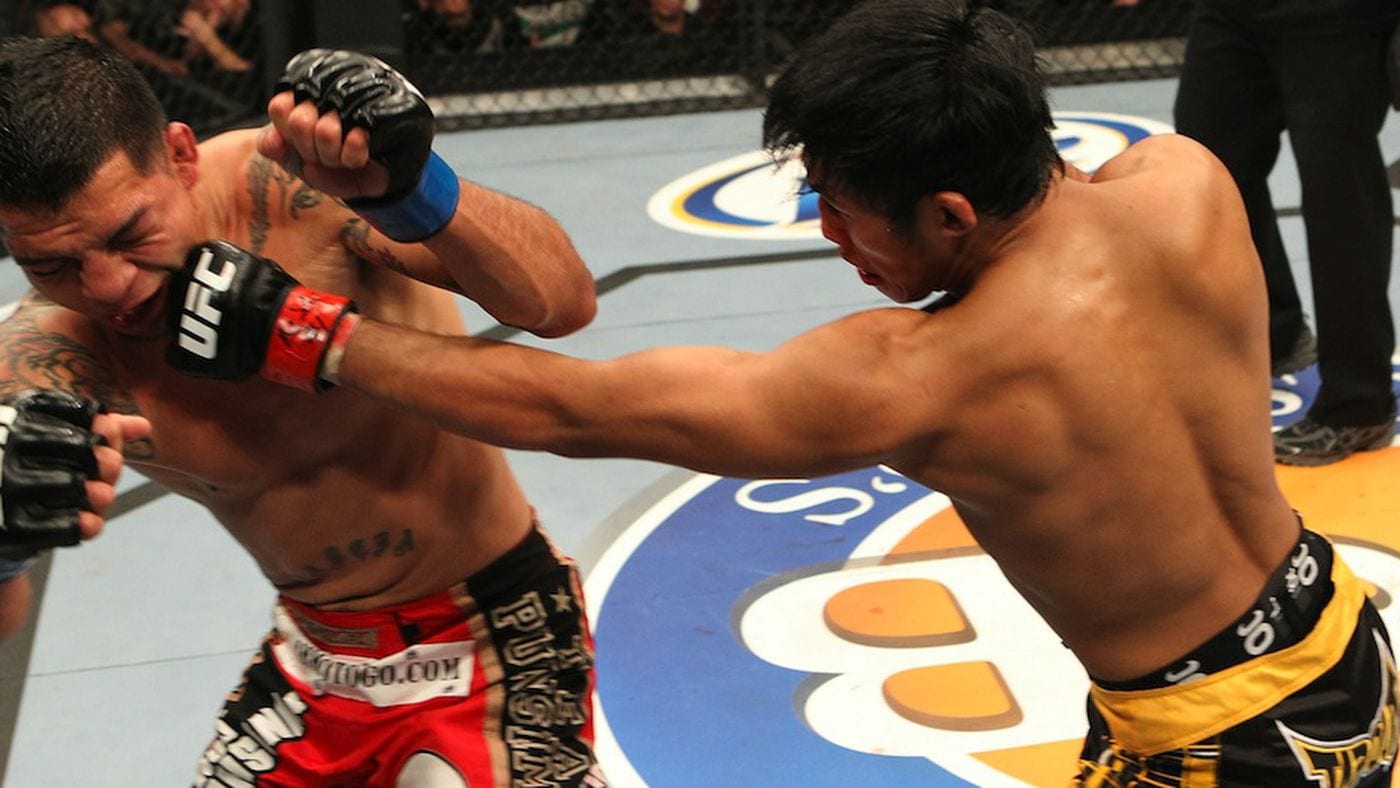 8. Leonard Garcia Defeats Nam Phan – TUF 12 Finale
These two former UFC sluggers delivered an epic battle for fight fans, but somehow in the midst of all the excitement, the judges awarded the wrong man the victory.
Garcia swung for the fences, as he usually does, but certainly didn't win a single round. Phan executed more efficient and effective striking throughout the fight, but the judges must have missed that.
Thankfully, Phan was able to rectify this epic judging error in their rematch, but the result of their first fight will always go down as a huge mistake.