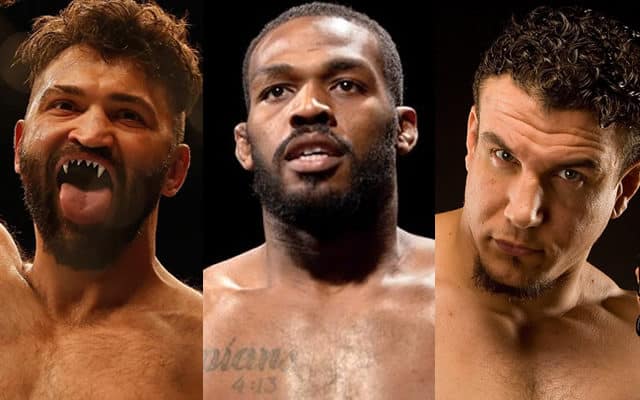 When the UFC began all the way back in 1993 the events were billed as having "no rules" and "no holds barred," though that wasn't entirely true.
Even back in those formative days of the sport there were still a few stipulations such as no biting, eye-gouging or groin strikes – though the latter was removed after the first event, resulting in an infamous fight at UFC 4 in which Keith Hackney repeatedly pummeled Joe Son's most vulnerable area with a vicious onslaught of punches.
As the sport matured, more rules were introduced to help ensure the fighter's safety, but over the years there have been numerous instances where, either intentionally or intentionally, those laws have been broken inside the Octagon, sometimes to devastating effect.
In this article we'll look at 10 classic examples where the use of illegal strikes in the UFC has left the fighter on the receiving end of the blows so badly hurt that they were unable to continue, and discover the punishment, or lack thereof, that was dished out afterwards.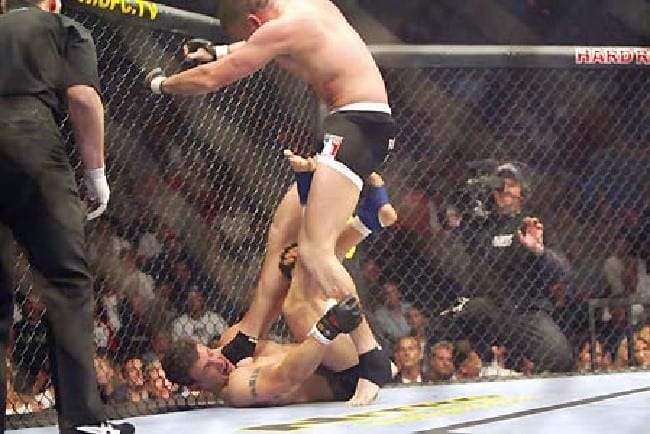 Wes Sims vs Frank Mir I:
Sims is well known for being a bit of a crazy character, and that was evident for all to see during his infamous fight with Mir at UFC 43 in 2003.
Mir had taken Sims down almost immediately in the fight and was in complete control on the mat until he attempted an armbar and Sims escaped by slamming him on his head.
The tide had suddenly turned in Sims favor, but then in a moment of madness, the 6′ 9" heavyweight illegally grabbed the cage with both hands and then proceeded to land repeated illegal foot stomps to the head of his downed opponent until the ref rushed in to stop him.
Sims was disqualified, but his real punishment would come the following year at UFC 46 in a rematch with Mir, which saw him finished by a combination of knees and punches to the head.
However, despite being tagged as a dirty fighter, Sims continues to remain unapologetic about his DQ in their first encounter.

"I went to every biker bar between Vegas and [Ohio], and everyone always told me that the last man who is standing up, he's the winner," Sims told MMAjunkie Radio years later.
Related Posts
If you enjoyed this story, please share it on social media!