10 MMA Stars Who Had Beef With Joe Rogan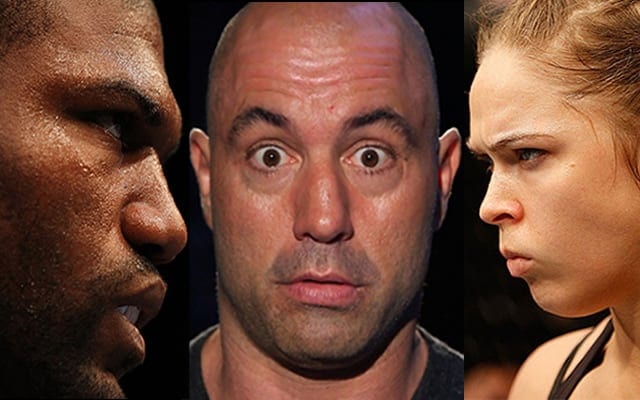 As the UFC's longtime color commentator, Joe Rogan is well known for his infectious enthusiasm, funny jokes, passion and deep knowledge of mixed martial arts (MMA), and is highly respected by both fighters and fans alike.
However, having called thousands of fights over the course of his 15 years in the hot seat, not to mention also having one of the most successful podcasts on the internet, it's inevitable that he's ruffled a few feathers along the way.
In this article we'll look back at some of the most memorable examples of MMA stars lashing out at Rogan after something that he's said or done over the years.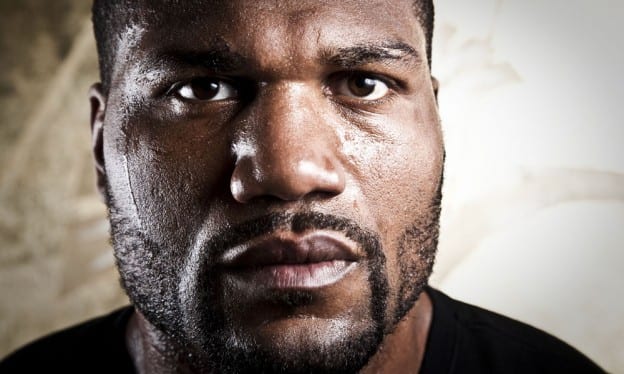 Quinton 'Rampage' Jackson
Quinton 'Rampage' Jackson has never been afraid to speak his mind, and so when he had a problem with Rogan questioning the lack of kicks in his striking game, he let the whole world know about it.
"I just want to tell [Rogan] to shut the f*** up," 'Rampage' ranted during a 2012 interview with Fighters Only. "Let's see you do it. Let's see you come in here and kick this mother-f***er who wants to take you down. Shut the f*** up."
'Rampage' also claimed he'd "beat the sh**" out of Rogan if they fought, while also accusing him of being so biased towards Jiu-jitsu specialists during fights that he, "might as be playing the rusty trombone."
Rather than engage him in a war of words, Rogan wisely opted for the diplomatic approach after spotting Jackson backstage at a UFC event.
"I always want you to know that, if I ever say anything it's never out of disrespect," Rogan told him. "I like you and I root for you and I always thought you were a cool guy."
To his credit, 'Rampage' then admitted he'd been wrong to call him out for doing his job and they put the matter behind them.
Cris 'Cyborg' Justino
During an episode of his JRE podcast with UFC president Dana White and comedian Tony Hinchcliffe, Rogan incurred the wrath of female star Cris 'Cyborg' Justino with a crude joke about her gender.
As a comedian best known for 'roasting' celebrities, the conversation turned to what Hinchcliffe would do if 'Cyborg' was his target.
"That would be amazing, I wouldn't even know where to begin. Where would I start?" Hinchcliffe said enthusiastically.
"Her dick." – Rogan replied.
"That she's the only person who cuts weight by chopping off her dick," Hinchcliffe quipped.
Naturally 'Cyborg' didn't think that was funny and blasted the trio on Twitter, accusing them of "bullying" and then went into more detail on Facebook about the negative effect their insensitive remarks had.

""When guys as high profile as Joe Rogan make these types of jokes it opens the door for fans and other people in the sport to make similar comments because they see the example and think it's acceptable. No one deserves to get 1,000 of messages a week attacking their self esteem."
It's hard to argue with that and Rogan apologized publicly to 'Cyborg' afterwards, accepting full responsibility for the remarks.
"I shouldn't have said it. I do feel bad about it, because I didn't want to hurt her feelings."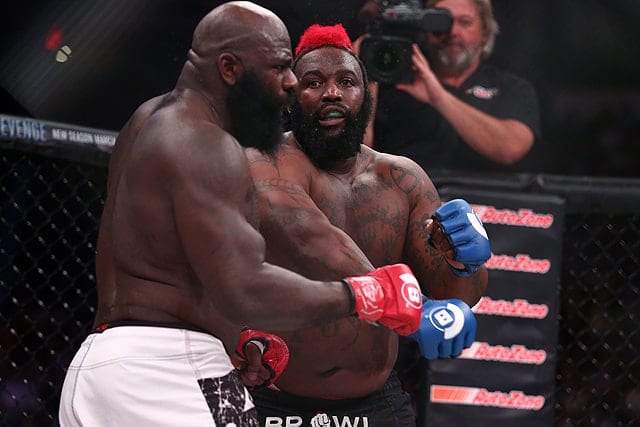 Dada 5000
Dhafir 'Dada 5000' Harris vs. Kimbo Slice at Bellator 149 in 2016 was easily one of the worst fights in recent memory, and when it emerged that Dada had been taken to hospital suffering from heart failure afterwards, Rogan didn't hold back criticizing the fighter's conditioning.
"Yeah, his heart stopped," Rogan said on his 'Fight Companion' show. "It was filled with cheeseburgers and fried chicken and orange soda.
"He didn't train. There was no way he trained. I mean, he might have trained for a couple of days. You should have lost 40 pounds before. It's not like you didn't know you were going to do this."
Harris was still in hospital at the time, so furious members of his family blasted Rogan in a statement on social media.
"The Harris Family is appalled at the overtly racist and offensive comments directed at Dada 5000 by Joe Rogan. We don't recall Mr. Rogan ever challenging anyone with this amount of vitriol and ignorant racial overtones, all directed to a man who is still hospitalized.
"Mocking Dada 5000 with hurtful and racist comments is despicable and divisive and has no place in the sport of mixed martial arts or in our society."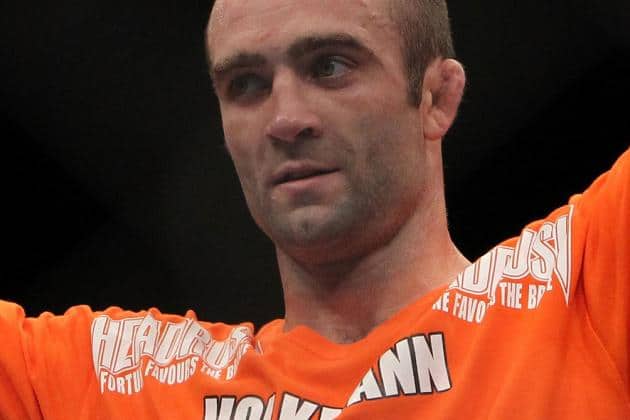 Jacob Volkmann
Jacob Volkmann gained notoriety in 2011 when he was visited by the Secret Service after claiming he wanted to beat up Barack Obama, and he doubled-down on his criticism of the President later that same year.
"Obama needs a glassectomy. Ask me what a glassectomy is, Joe," Volkmann instructed Rogan in the Octagon, to which he reluctantly obliged.
"It's where they remove the belly button and put a piece of glass in there so you can see what you're doing while your head's up your ass."
The joke went down like a lead balloon with both Rogan and the crowd, who began booing him.
"He kind of ruined it for me," Volkmann complained backstage to reporter Ariel Helwani. "Yeah, he did. He ruined it. I wanted to punch him in the nuts!"
Rogan didn't rise to the bait, but coincidentally, a couple of years later, technical advice he was loudly articulating during a broadcast appeared to help Bobby Green defeat Volkmann.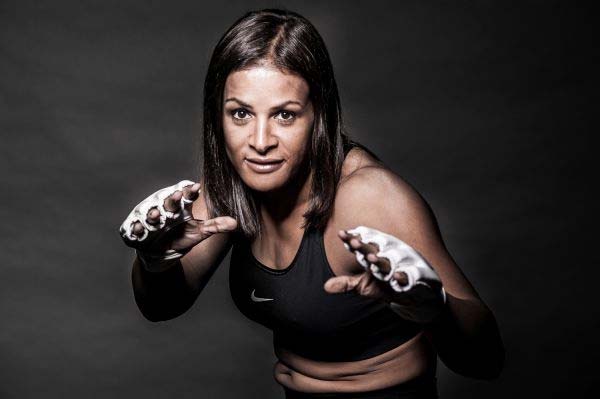 Fallon Fox
Rogan moved into controversial territory in 2014 when he strongly objected to transsexual fighter Fallon Fox being allowed to compete in woman's MMA due to having what he believed to be an unfair physical advantage.
"She wants to be able to fight women in MMA; I say no fucking way," Rogan declared on his podcast. "I say if you had a dick at one point in time, you also have all the bone structure that comes with having a dick. You have bigger hands, you have bigger shoulder joints. You're a f***ing man. That's a man, OK?"
Vice Sports writer Parker Marie Molley supported Fox in an article that suggested Rogan's physiology argument was phoney, but he branded the article biased and posted a conflicting doctors opinion that backed up his argument.
Meanwhile, Fox wrote an editorial on the BloodyElbow site to give her side of the story, blasting Rogan for his "hurtful rhetoric and misinformation" and demanding an apology.
"He has the chance to clear all of this up and not look like such a jerk," Fox wrote, but while Rogan has insisted he's "100% in favor of Transgender people," he's stuck to his guns that Fox shouldn't be fighting females, and for the record, she hasn't fought again since.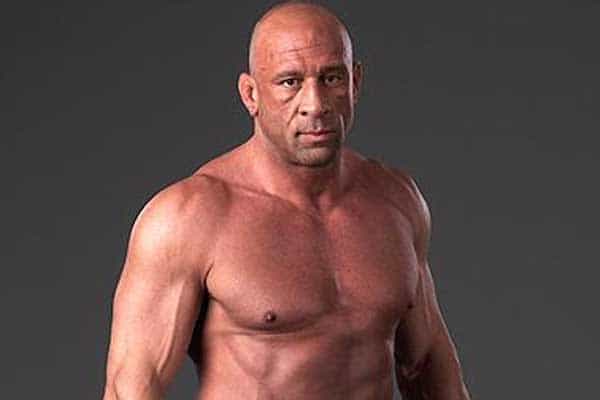 Mark Coleman
Alright, so this was more of a friendly scuffle rather than there being any serious animosity, but nonetheless, retired legend Mark Coleman didn't take too kindly to Rogan attempts to outgrapple him backstage last year.
The two were joking around after a comedy show the night before UFC 203 and suddenly began wrestling.
At first Rogan appeared tentative about taking on the former UFC heavyweight champion, but suddenly he caught Coleman off-guard with an arm-drag and clinched his back.
Coleman didn't appreciate that and easily broke free, then grabbed Rogan by the throat and forcefully shoved him, sending the color commentator staggering backwards into a nearby wall.
Coleman has since apologized and insisted that there's no bad blood between them, claiming that, "I thought I just gave him a little chuck."
Nevertheless, when the 52-year-old was asked if he would ever fight Rogan in the cage he said he would, but quickly added, "I don't think he wants one – size matters!"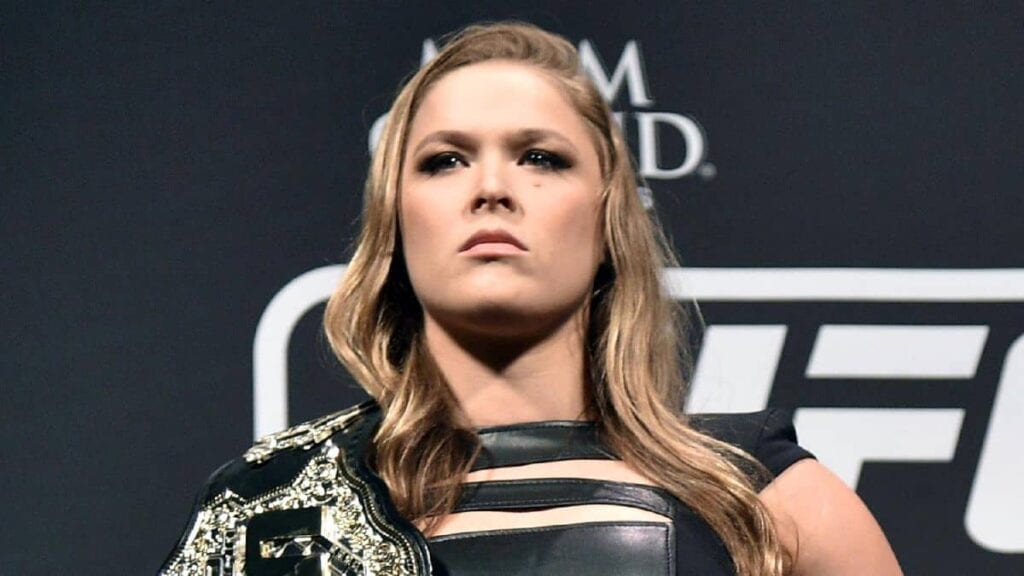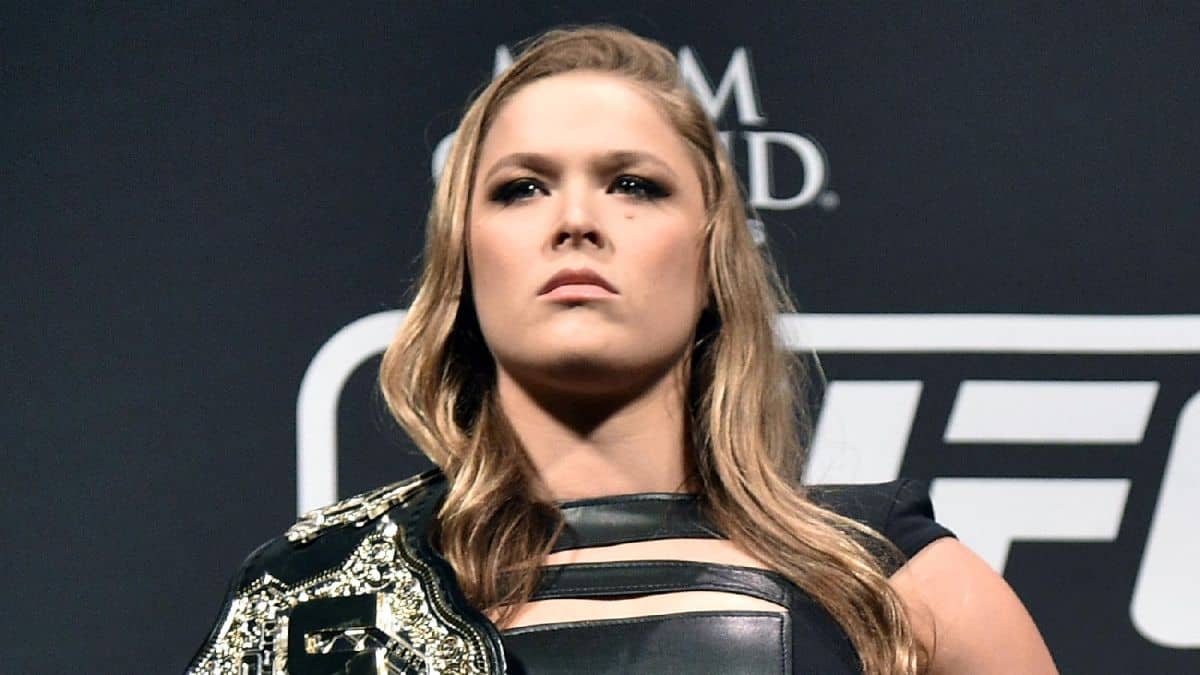 Ronda Rousey
There was a time not so long ago when Joe Rogan was Ronda Rousey's biggest fan, declaring her to be "a once in a lifetime athlete."
However, it seems their relationship soured after Rogan's brutally frank comments after her shocking knockout loss to Holly Holm at UFC 193.
"That's what happens when you get so absorbed with this idea that you're special," Rogan said on his JRE podcast. "This game doesn't give a f*ck about your charisma, how many times you've been on 'Entourage' or how many movie deals. This game does not give a f*ck."

Comments like that stung Rousey, and there were signs that all was not well between them when she stormed off-stage before Rogan had a chance to interview her after a staredown with Amanda Nunes in late 2016.
The UFC played that down, saying she'd never agreed to do an interview, but Rogan's friend Joey Diaz later revealed she was still furious at the color commentator.
"I've met this guy a few times, he's a big time MMA guy — and he pulled me over to say how mad Ronda Rousey was at Joe Rogan," Diaz said on his podcast.
"Not only Joe Rogan, but anybody in that time period that she got knocked out, anybody who said anything of a negative air, she's just furious, and she has a long list, and she's very angry."
The frosty standoff continued when Rousey walked off before Rogan could interview her after the UFC 207 weigh-ins, and then again in the Octagon after her second loss in a row.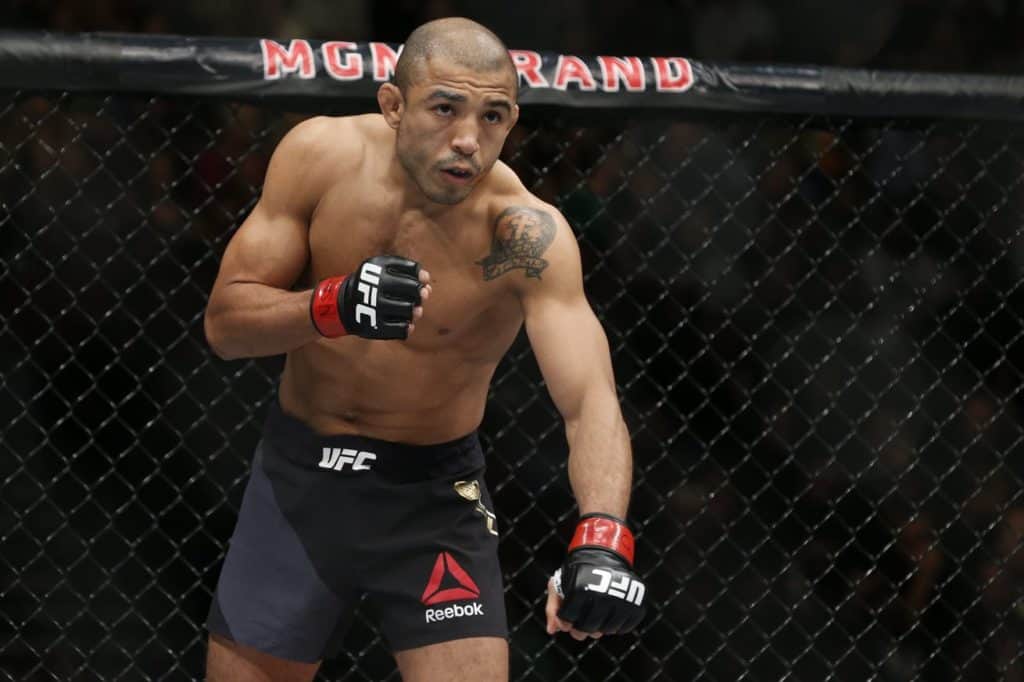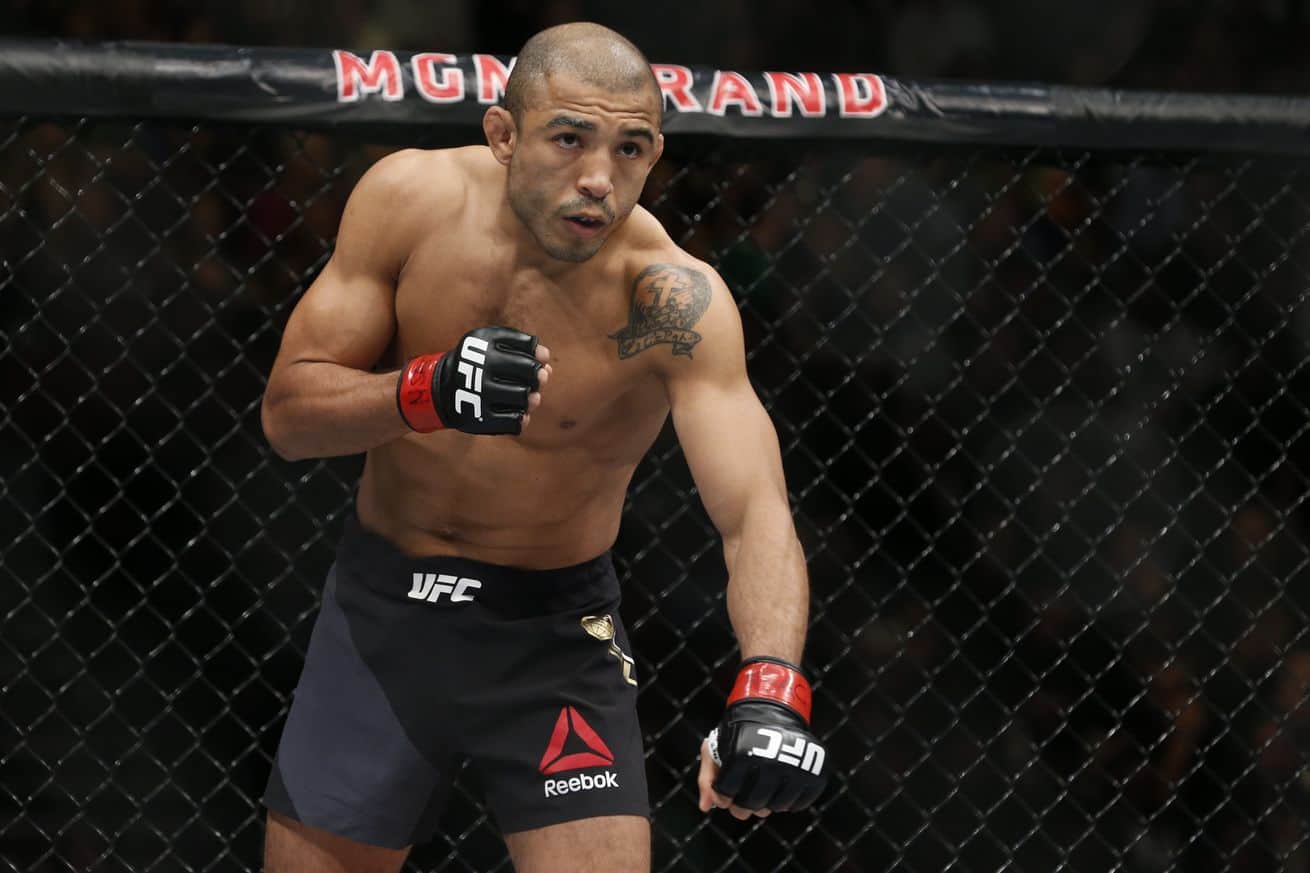 Jose Aldo
A technical snafu meant that less than flattering comments Rogan made off-air about Jose Aldo were broadcast just prior to his fight with Conor McGregor at UFC 194 in 2015.
Rogan was overheard telling a producer that Aldo looked "soft", "deflated," and "way different," before adding that, "it could be that he's done a lot of cardio. Don't want to jump to conclusions."

Aldo didn't respond personally to Rogan, but his fuming coach Andre Pederneiras ripped into Rogan on social media.
"To the clown that thinks Aldo was on something and isn't anymore, draw your own conclusions," Pederneiras wrote alongside pictures of Aldo looking almost identical in his previous fights.
Rogan issued a public apology, acknowledging that he'd been in the wrong, while stressing that Aldo was one of his all-time favorite fighters.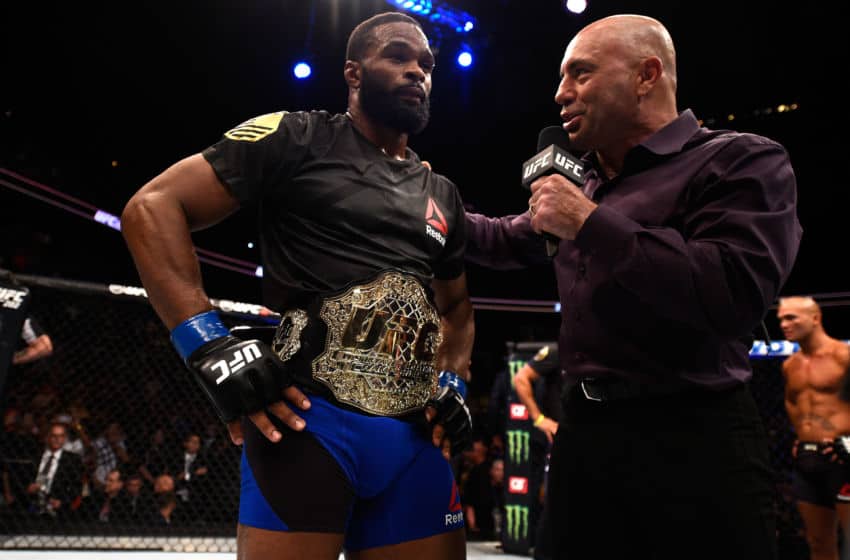 Tyron Woodley
Tyron Woodley was left fuming when he rewatched his win over Carlos Condit at UFC 171 in 2014, only to discover that Rogan had questioned his cardio.
Rogan made several references to the fact that Woodley's muscular physique made him more susceptible to cardio issues, comparing him to a muscle car at one point by quipping, "It's fun to hit that gas, but you're not going to make it to Vegas."

On the MMAmental podcast, Woodley branded Rogan's commentary in the fight as "horrendous," adding that, "It's almost like they're punishing you for training hard. They're punishing you for being physically fit!"

He also claimed Rogan was clearly biased in favor of Condit, but while he hasn't shied away from discussing Woodley's alleged cardio issues since then, Rogan has insisted that it's nothing personal against the current UFC champion, stating that, "I'm a fan of him as a fighter and as a man."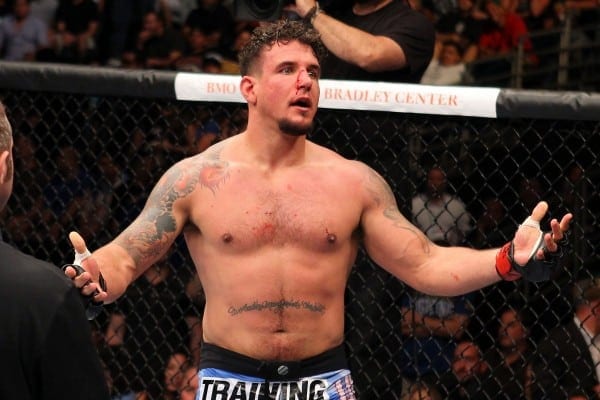 Frank Mir
Former heavyweight champion Frank Mir took offense over his perception that Rogan had undermined a major win in his career against Antonio Rodrigo Nogueira.
Mir decisively beat the Brazilian legend by TKO, but during Nogueira's next fight, Rogan noted that 'Big Nog' had been hospitalized due to a staph infection just a few weeks prior to his last fight.
"Rogan's making excuses for certain fighters, for why they performed badly," Mir complained afterwards. "That's always disheartening to me. Every fighter has reasons we don't perform at 100%. As fans, we don't want to hear heroes and warriors complain that they almost died of staph.
"I think that's pretty sad and pathetic."
It didn't appear as if Rogan had intentionally been seeking to undermine Mir, but nonetheless, the disgruntled star was able to silence any remaining doubt when he broke Nogueira's arm with a brutal kimura submission a few years later.