As the sport of MMA has grown over the years, so has the level of drug testing aimed at catching those fighters who are attempting to cheat the system and gain an unfair advantage over their opponent.
However, regardless of the harsh punishments that organizations like the UFC now employ, there are always fighters who continue to look for new ways to break the rules, leading to even more elaborate drug testing procedures being implemented to ensure they don't get away with it.
In this article we'll look at the craziest stories that have emerged from drug testing in the sport over the years, from the unbelievable lengths some fighters have gone to in order to avoid detection, through to the draconian and downright creepy measures drug testing officials have taken to try to catch them.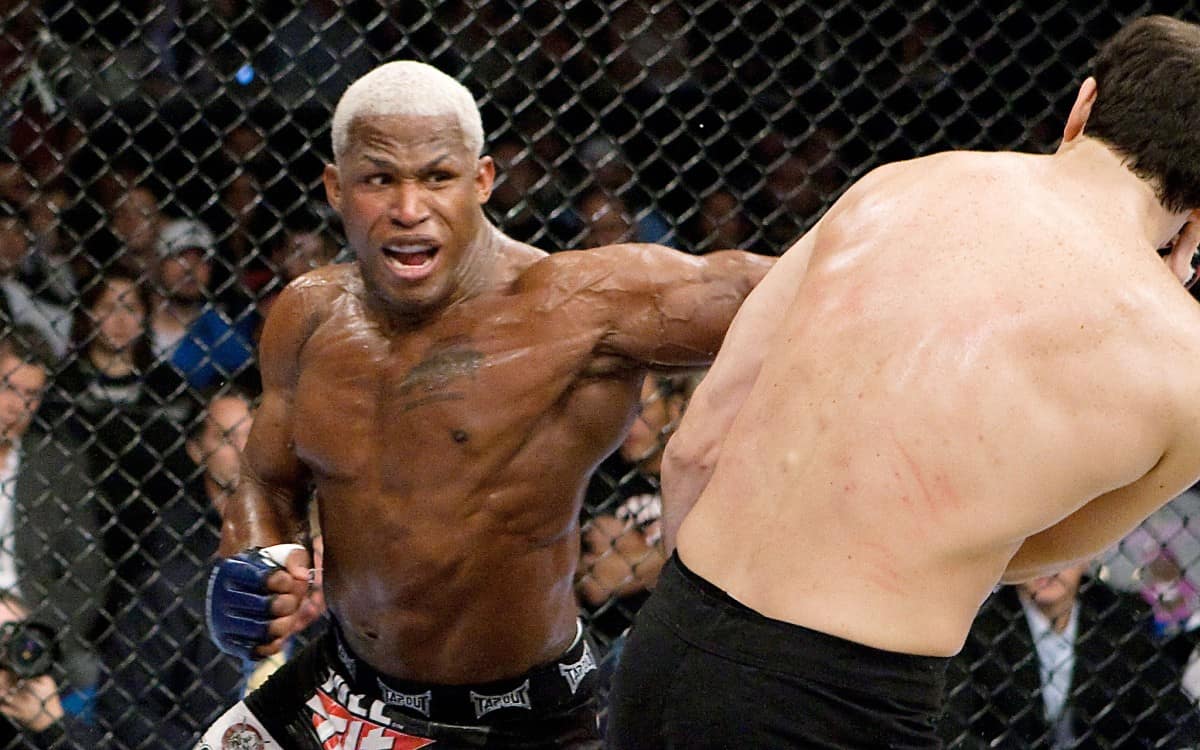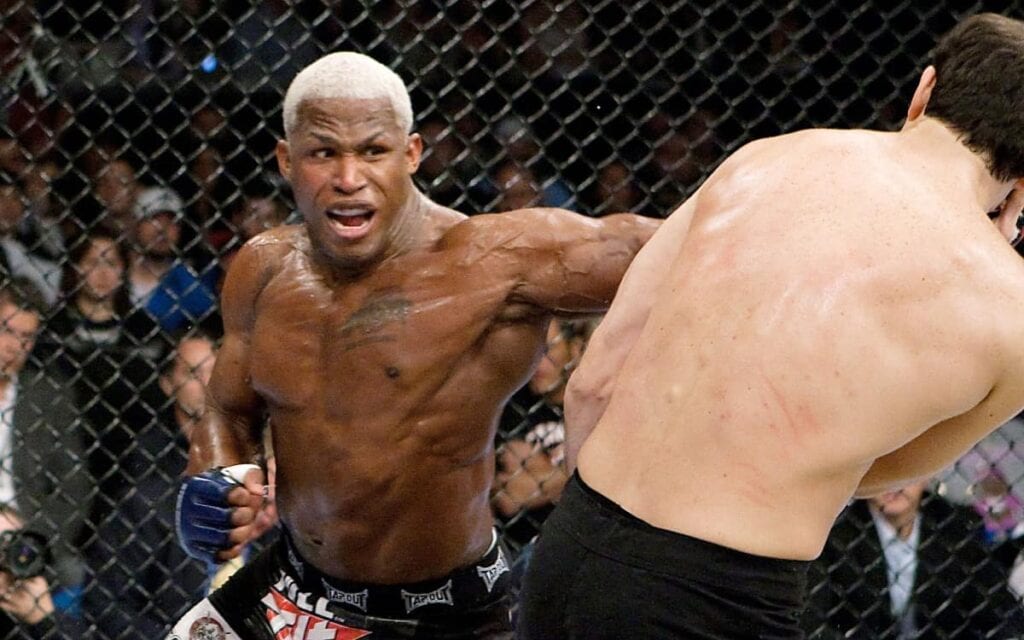 Kevin Randleman's Fake Penis
If nothing else, the late Kevin Randleman gets an A for effort when it comes to his wacky attempt to cheat the Nevada State Athletic Commission (NSAC)'s urine test when PRIDE hosted a rare event outside of Japan in Las Vegas back in 2006.
"[Randleman] basically used a fake penis, put on a pair of bike shorts, had a cup and came in to take pre-fight urine," Former NSAC director Keith Kizer recalled in an interview with Reuters.
"He lifted up the leg of shorts, took out the fake penis and did the test. We checked on temperature, sent it to a lab, and we found it was fake urine."
NSAC banned Randleman from fighting for a year as a result of the incident, but his actions also ended up impacting on every other fighter's privacy from that point onwards.
"We said 'look, now you guys have to pull down your shorts so that whoever is administering the test can see everything," Kizer said of their efforts to stop something like this happening again in the future.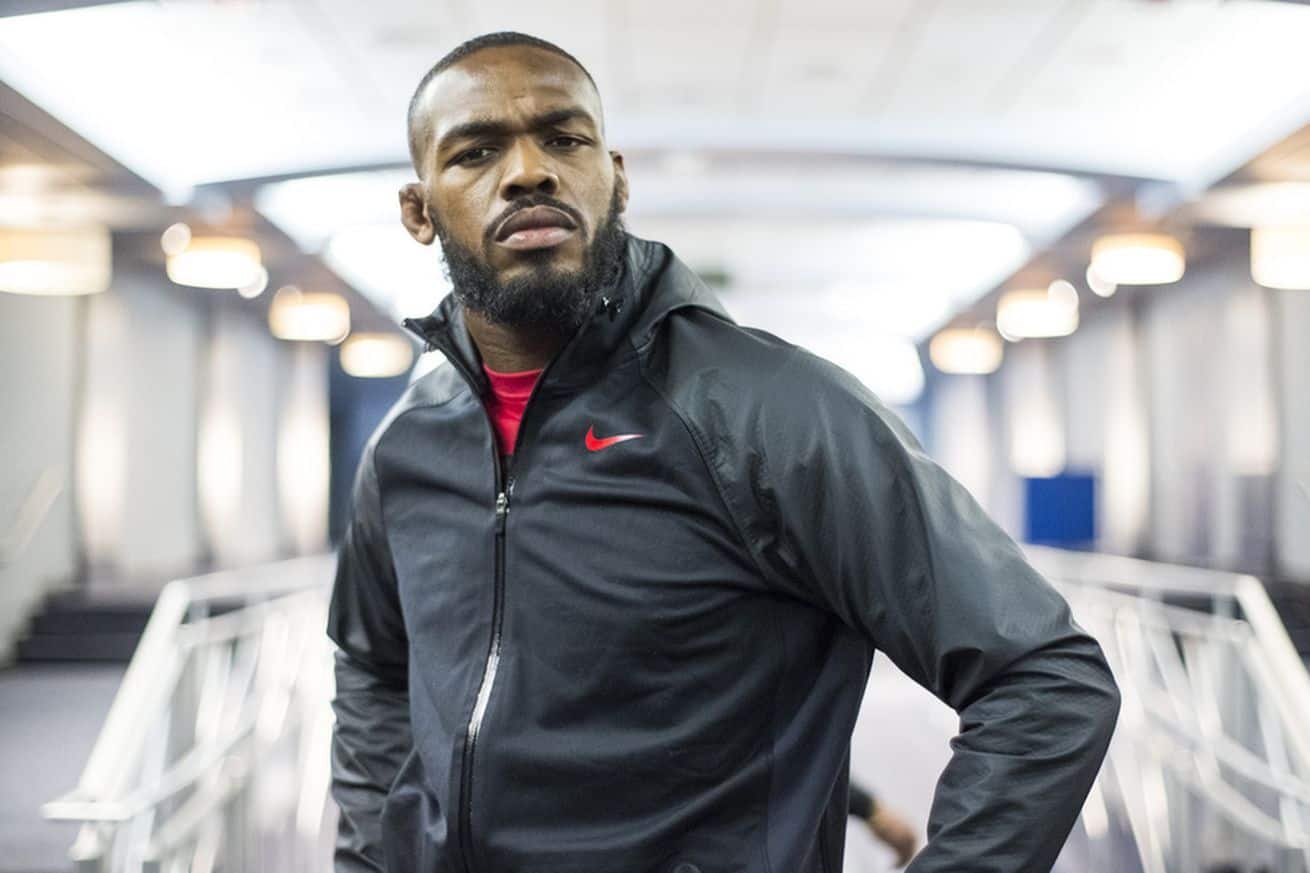 Jon Jones Hides Under Octagon To Avoid USADA
According to Chael Sonnen on Joe Rogan's podcast last year, UFC light heavyweight champion Jon Jones once went as far as to hide in the gym to avoid being tested by USADA.
While training at Jackson's MMA in Alberqueue, Jones apparently became aware that USADA officials were heading his way to administer a random drug test and so he decided to hide under the cage at the gym to avoid them.
However, rather than leaving, the USADA reps opted to wait for Jones to show up for the rest of the day, meaning that the fighter had to remain hidden under the cage for between 6-8 hours before they left.
USADA later caught wind of the fact that Jones had been hiding right under their noses, and according to Sonnen they attempted to get a warrant to go and check under the cage because they believed that due to the amount of time he'd spent there, the fighter must have urinated at some point, and if so they wanted to try and test it.
Sonnen has been known to tell a tall tale or two in the past, but he swears this is true and Jones camp has stayed quiet on the matter.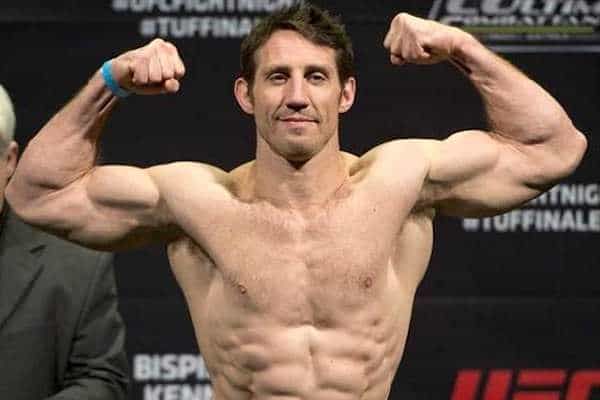 USADA Official Watches Tim Kennedy Take A Shower
Since the UFC started using USADA to implement their strict new drug-testing procedures, fighters have had to get used to far more scrutiny than ever before, but this story from Tim Kennedy leaves you wondering when this becomes an infringement on a person's basic human rights.
Returning home from a training session last year, Kennedy found a USADA agent awaiting his arrival.
Kennedy was informed that he'd need to give a blood sample, but that they wouldn't be able to administer it for an hour, so the fighter asked if he could go for a shower while they waited.
The USADA agent said he could, but that he'd have to keep his eyes on Kennedy at all times until the test was complete, so the middleweight star ended up having to shower in his own home, while the official was right there in the bathroom watching him.
"I said, 'Shall I rinse again? Shall I use more soap? Are my balls clean?'" Kennedy told FloCombat of the bizarre scene that day.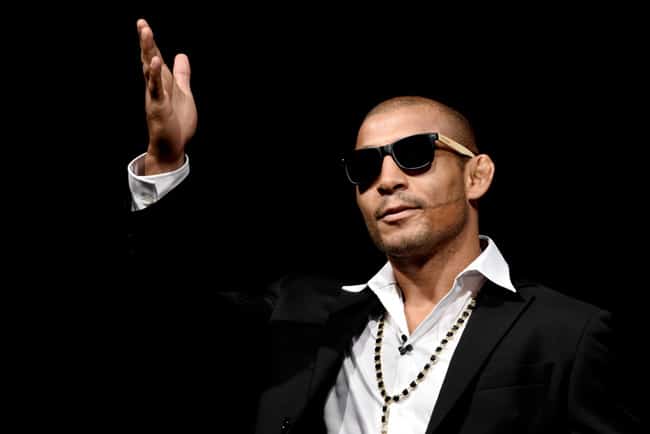 Jose Aldo's Camp Threatens To Deport USADA Official
A USADA official got more than he bargained for when he flew from the U.S. to Brazil to test the UFC featherweight champion at the time, Jose Aldo in the lead-up to his fight with Conor McGregor at UFC 189 in 2015.
Initially Aldo complied with the request from the official, Ben Mosier, to give a urine test, but afterward, Mosier was asked not to leave until the fighter's coach, Andre Pederneiras arrived.
Pederneiras then called the Brazilian Athletic Commission to complain, and they soon showed up at the gym and halted the testing procedure, insisting that only someone from their commission could administer the test.
Meanwhile, an off-duty federal agent at the gym confiscated Mosier's passport and threatened to deport him, claiming that the USADA appointed official had an incorrect work Visa.
Things finally calmed down, but amid all the confusion, both Aldo and Mosier lost track of his urine sample, making it unusable, and so it was decided that they would have to go through the whole process again the following morning between 8 and 9 am.
Aldo didn't show up until several hours after the agreed time, and according to UFC color commentator Joe Rogan, after giving his sample, the fighter then tripped and spilled it.
Despite all the suspicious circumstances surrounding his sample collection, USADA would eventually reveal that Aldo's test had come back negative for any illegal substances.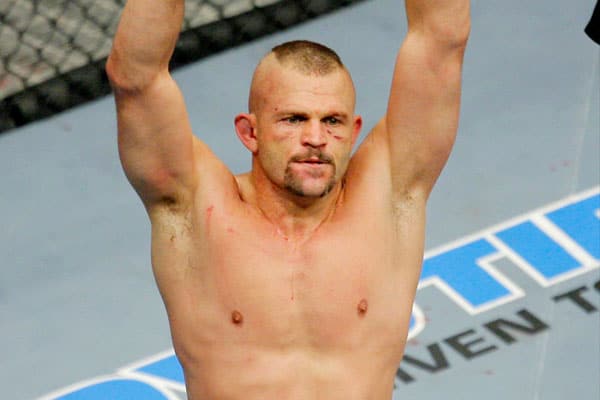 Chuck Liddell Recalls PRIDE's Drug Testing Procedure
Though Chuck Liddell spent practically his entire career with the UFC, he did get a chance to fight in legendary Japanese promotion PRIDE over in Japan and experienced their notoriously lax drug-testing procedures first-hand.
"I walk in to do a pee test, and somebody hands me a cup," Liddell recalled in an interview with Bleacher Report. "I head down a hallway, and there's a left, then a right, then another left. I go in this bathroom by myself and pee in this cup. I go back to the room, and there's no one in there but there's a bunch of other cups with people's names on it.

"Finally, someone shows up and is like, 'Just put it over there.' I wondered, 'What the hell is going on?' What was the point? There's no way they were testing any of those cups. I could have had 15 other people fill that cup for me."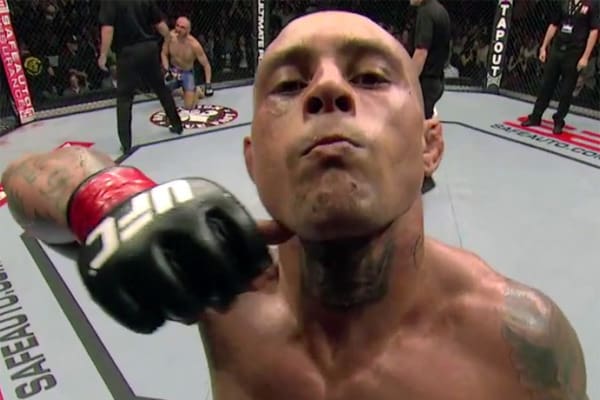 Thiago Silva Fakes Urine Test
Some fighters will go to extreme lengths to hide their use of performance-enhancing drugs, as troubled Brazilian fighter Thiago Silva demonstrated in 2011.
At UFC 125, Silva convincingly defeated Brandon Vera by unanimous decision, but the result would later be amended to a no-contest due to his actions backstage afterward.
Returning to his locker room after the fight, Silva took out a tube of fake urine he had purchased on the internet prior to the event and placed it in his shorts.
He then headed for his post-fight drug test, and though he initially showed his penis to an NSAC inspector, he then turned and managed to squeeze the contents of his fake urine sample into the collection cup without being caught, before flushing the empty tube down the toilet.
However, there was one glaring flaw in his plan – the urine he'd used wasn't human, something that a simple test would later confirm, landing Silva in serious trouble.
At an NSAC hearing, Silva confirmed he'd tried to cheat due to having taken steroids twice in the lead-up to the fight to help an ongoing back issue, resulting in him being handed a one-year suspension in addition to being fined 20% of his purse and bonus money.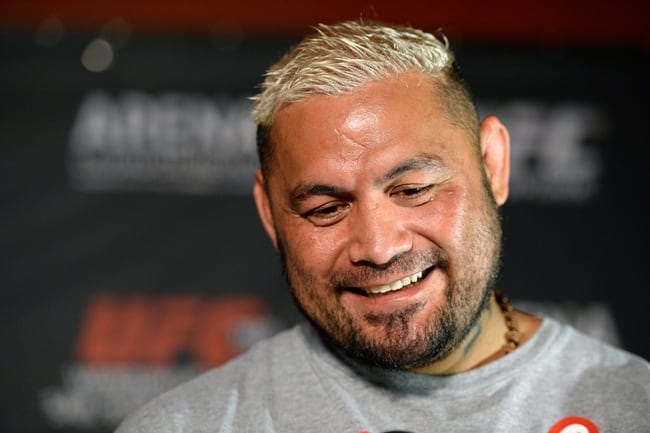 Mark Hunt Does What Comes Naturally As USADA Watches
UFC heavyweight star Mark Hunt was caught by surprise at just how invasive USADA's drug-testing policy was going to be the first time they showed up at his door.
"They are pretty brutal, man," Hunt told Ariel Helwani prior to UFC 193.
"I was naked … I had my d*ck in a beaker and they wouldn't let me go. I said, 'I can't go fully,' and he said, 'Why?' I said, 'Because I need a sh*t first.' He was like, 'dude, go for a sh*t. I was like, 'Oh, damn, you're standing right there!'
"So, I was sh*tting and pissing in a bottle at the same time," Hunt says, all while the USADA employee was watching him. "It was crazy."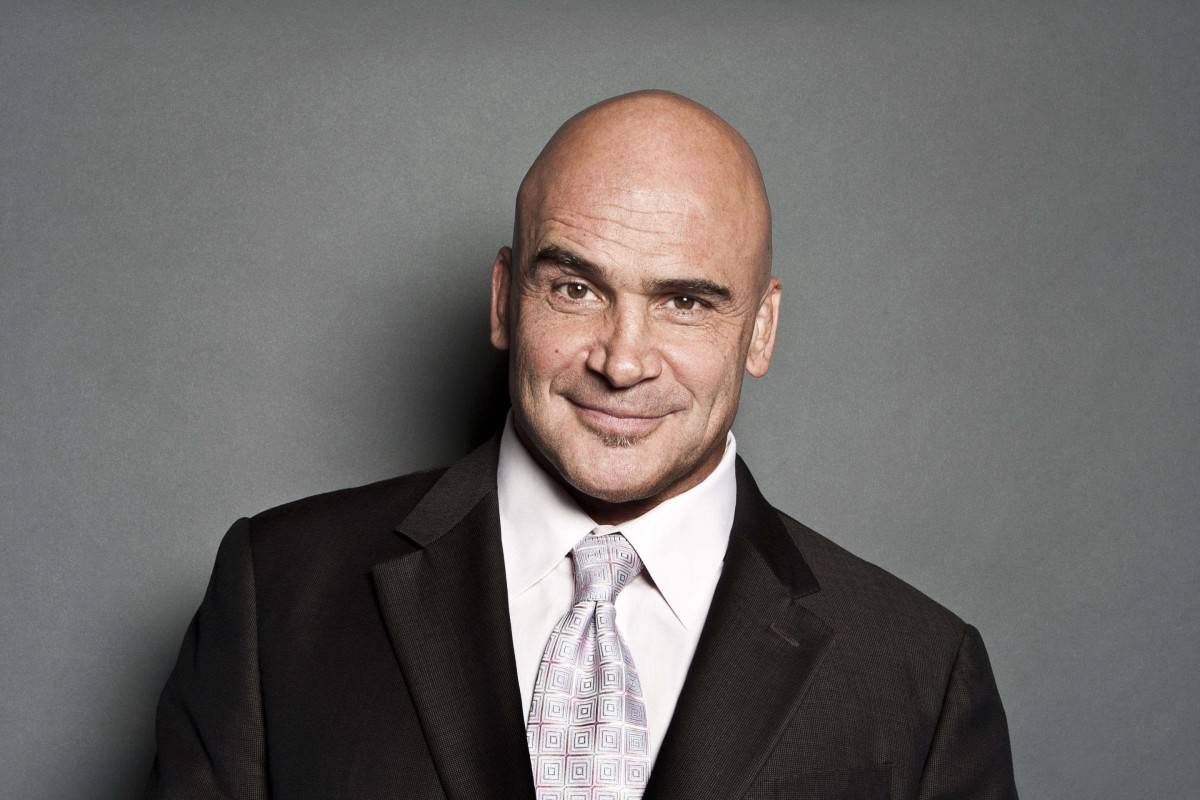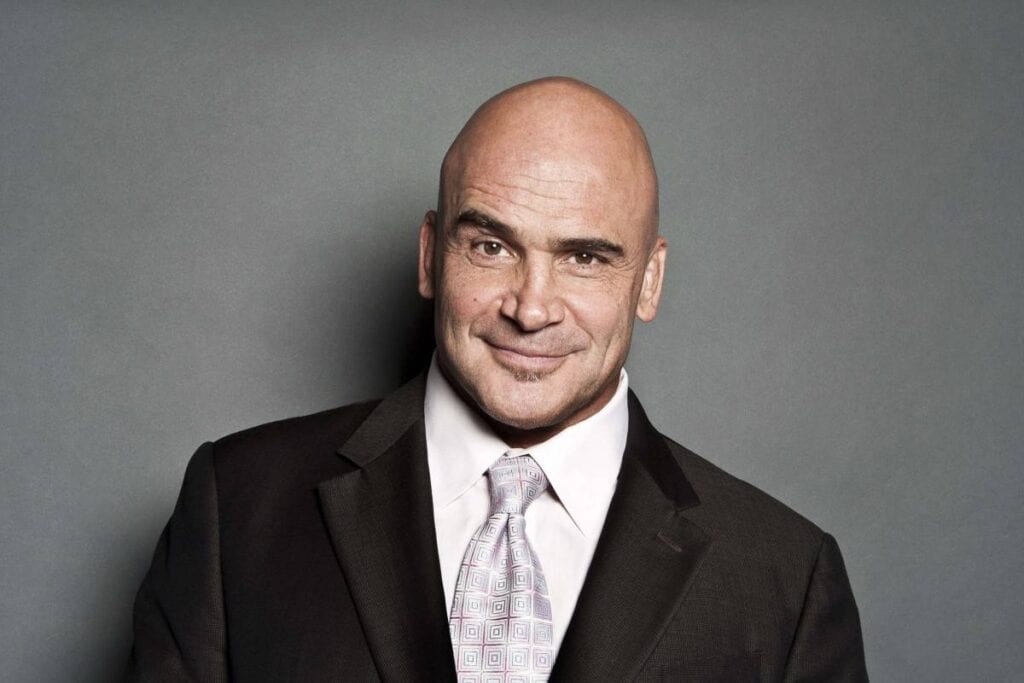 Bas Rutten Pranks PRIDE Drug Testers
Longtime PRIDE color commentator Bas Rutten recalls a time when he was given a camera crew and told to give viewers a tour to show what it's like backstage at a PRIDE show.
While doing so, Rutten walked into the doctor's room and noticed that all the fighters' urine samples were in cups on a nearby table.
The quick-thinking Rutten walked back out of the room, got a green tea and poured it into a cup, then went back in and secretly placed it next to all the urine tests.
Soon afterward the mischievous 'El Guapo' started speaking to the camera, telling viewers, "wouldn't it be great if you could tell what fighter was whose, just by tasting it?"
The dumbfounded doctor's then watched in horror as he picked up the cup that unbeknown to them contained green tea, smelled it, then proceeded to drink it, stating, "Ah, I think that's Mark Coleman's!"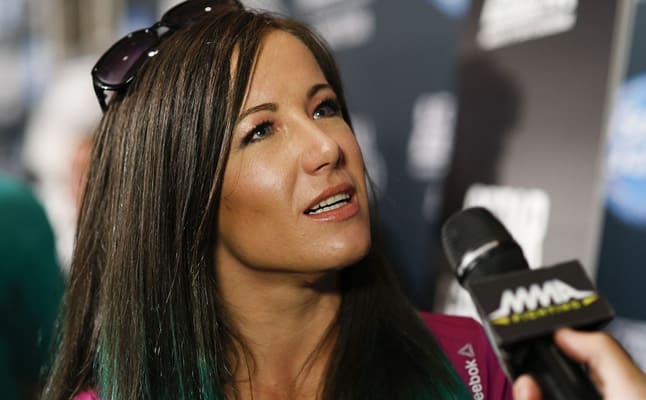 USADA Agent Too Scared To Take Angela Magana's Drug Test
UFC fighter Angela Magana has twice been flagged by USADA in 2017, not for failing a drug test, but rather because, err…well because she lives in a rough neighborhood.
Technically, Magana was flagged for 'whereabouts' violations because a USADA inspector was unable to get in contact with her on the day of her tests, but there's more to the story than that.
Magana lives in La Perla, a shanty town in San Juan, Puerto Rico, but despite that not being the most accessible location, USADA still shows up to administer her random drug tests over the course of the year.
However, having gone to all the trouble of getting there, the female USADA inspector feared for her safety when she arrived in Magana's neighborhood and so she never got out of her car to knock on the fighters door.
The same thing happened again a few months later.
"Another USADA test failed by (your majesty) because no one knocked on my door or called! How does this keep happening?!?" Magana wrote on Facebook.
"Don't worry usada lady the (sicarios) murderers love me they won't shoot you or me!"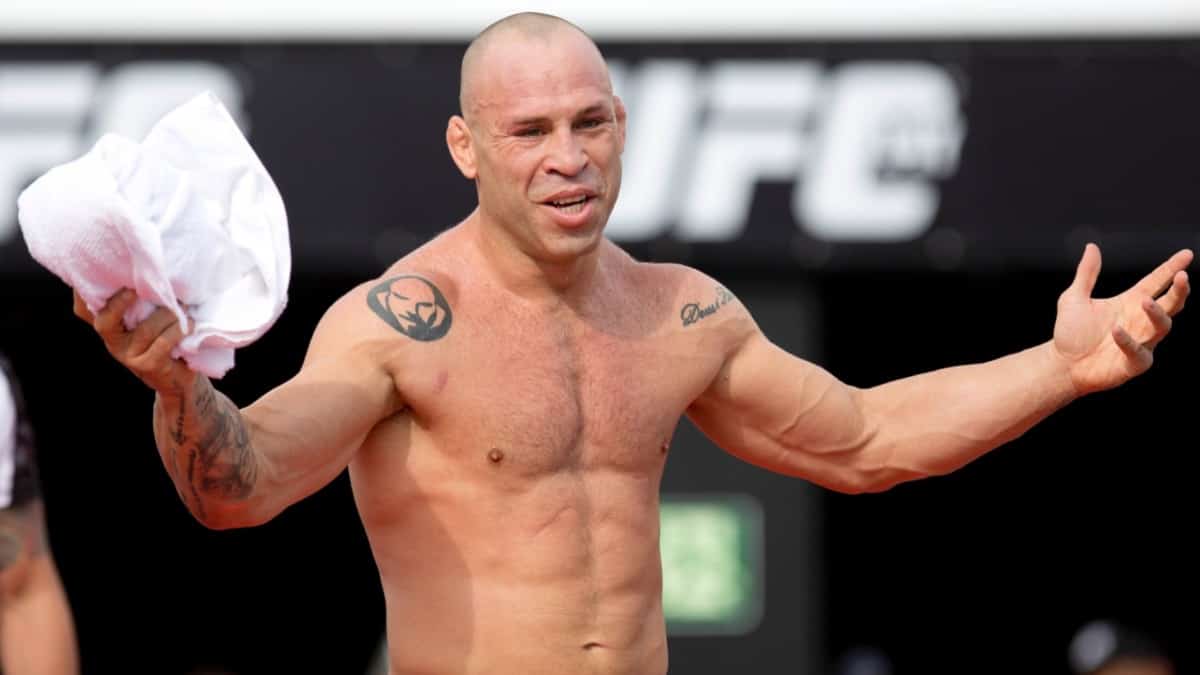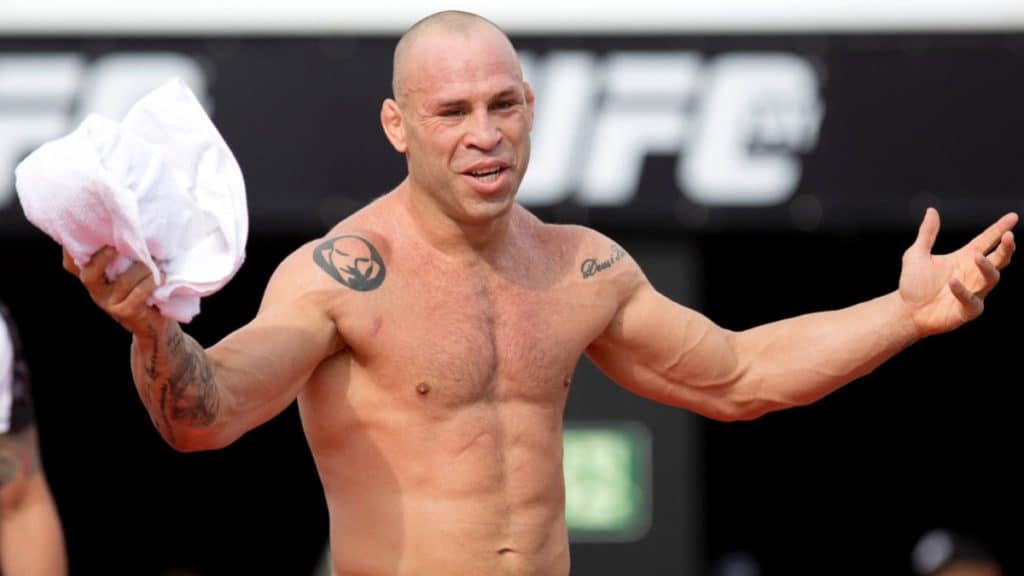 Wanderlei Silva Flees Drug Test
A NSAC drug tester was sent on a wild goose chase while trying to track down Wanderlei Silva for a random blood and urine test in 2014.
Initially, the official showed up at Silva's family home in Las Vegas, but no one answered to let him in. Subsequent phone calls to both Silva and his wife also failed, with it later emerging that he'd given them the wrong numbers.
The official eventually tracked Silva down at his gym and he agreed to take the tests, but asked if he could speak to his manager first.
Heading towards the back of the facility, Silva turned a corner and by the time the official got there he had vanished and would not resurface for the rest of the day.
Word soon got out that Silva had fled his drug test, and indeed at an NSAC hearing at a later date the fighter confessed that he had purposefully fled out a back door in the gym, claiming that he was fearful he'd be caught out for using a banned diuretic to help heal an injury.
There was no way to prove if that or anything else would have been found in Silva's drug testing that day, but nevertheless, the NSAC was eager to ensure nobody else would attempt to cheat the system in this manner, so they hammered him with a lifetime ban, though it would later be amended to three years.