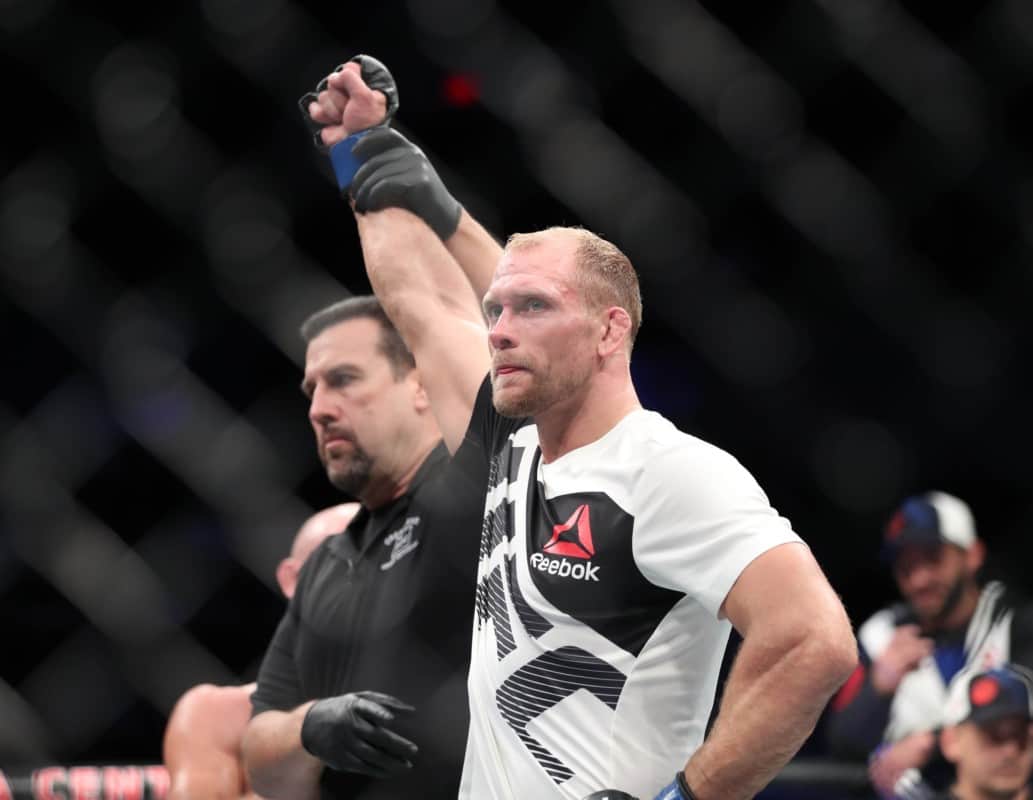 Josh Burkman's (28-14, 1 NC) role at UFC Fight Night 96 was to welcome Ultimate Fighting Championship (UFC) newcomer Zak Ottow (14-3). Since returning to the UFC, Burkman has only earned one victory in five fights.
Burkman's misfortune continued after falling short to "The Barbarian."
"The People's Warrior" landed a left hook that pierced through Ottow's guard. "The Barbarian" landed a leg kick and a left hand shortly after. Burkman got kicked below the belt and time was called. Time resumed and "The People's Warrior" connected with a straight right to the body. A counter right hand found the mark for Ottow. He landed another right hand and followed it up with a short elbow.
At the start of the second stanza, Burkman moved forward but was countered with a right hand. A hard leg kick connected for "The People's Warrior." A spinning back kick was thrown by Burkman. Ottow threw a combination, but got popped with a counter left hook. The round ended and it was more competitive than the opening frame.
Ottow blocked Burkman's high kick early in the final frame. He went for a takedown, but Burkmam threatened with a head lock. Ottow ditched the takedown attempt. Some leg kicks from Ottow looked to take its toll on his opponent. Burkman slammed Ottow to the canvas. "The Barbarian" was able to stand up unscathed. Ottow looked close to getting a choke near the end of the fight.
The score totals were read and Ottow earned a split decision victory.

Final Result: Zak Ottow def. Josh Burkman via split decision (29-28, 28-29, 29-28)