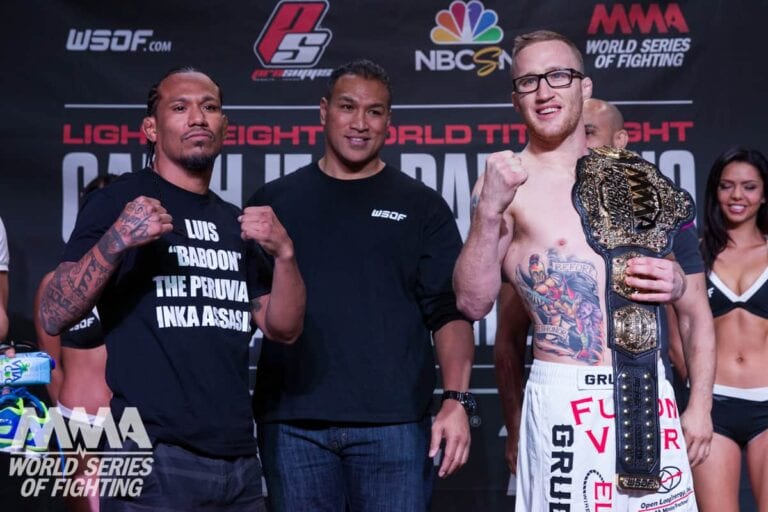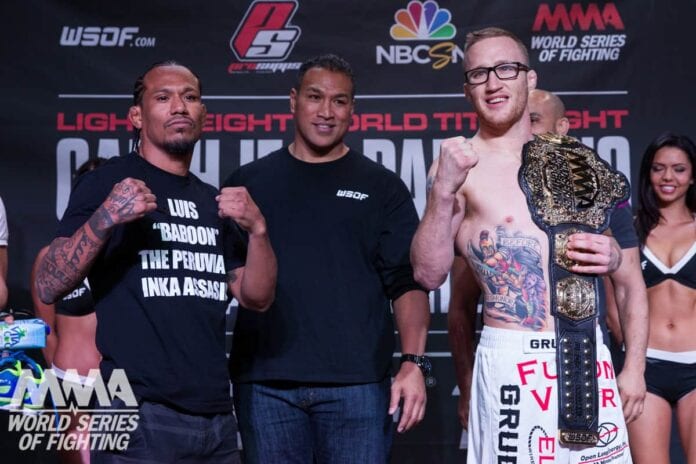 Continuing the trend of excellent fights outside the UFC this weekend, Justin Gaethje and Luis Palomino put on quite a show for the lightweight title in their rousing main event at last night's (Sat., March 28, 2015) World Series of Fighting (WSOF) 19 from the Comerica Theatre in Phoenix, Arizona.
The bout featured a ton of back-and-forth action, starting with Gaethje's nonstop aggressive Muay Thai striking and wrestling takedowns, but "Baboon" fought back with the heart of a champion to pepper Gaethje with counter shots that wobbled the champion on more than one occasion.
In the end, Gaethje retained his title and picked up his second defense, bludgeoning Palomino with some bloodthirsty low kicks to finish him off in the third round of a clear candidate for "Fight of the Year" thus far. It was the greatest fight that the young WSOF has ever put on, and it may be the one that propels the hyper-aggressive Gaethje to future stardom.
If you missed the all-out war last night, check out the full fight video highlights below: