Lyoto Machida will return at Ultimate Fight Night 30, stepping in for Michael Bisping against Mark Munoz. The bout will mark Machida's first venture to the Middleweight division, having competed at Light-Heavyweight for the majority of his career.
The Dragon found himself in a tricky position in the UFC 205lb. rankings; having already lost to the champ Jon Jones, Machida fought his way back up with wins against Ryan Bader and Dan Henderson but lost a controversial decision to Phil Davis.
The bout against Davis, at UFC 163, was evidently the closing chapter for Machida at 205. Finding himself with little chance of another title run in the stacked LHW rankings, Machida was left with little choice but to drop to 185. Either that or become a gatekeeper at LHW.
Machida's reign as champion may not have lasted long, and his only defence of the title was a very close decision win over Shogun Rua, but he showed his talent in earning a shot at Rashad Evans' title.
The Dragon put together an impressive 6-0 UFC streak after joining the promotion in 2007, culminating in a first round KO win over Thiago Silva at UFC 94. His knockout over Suga to win the title was equally as brutal and epic. It also resulted in one of the funniest KO faces in MMA history.
So we know that Machida has the goods to win a title but, rather ironically, his unique style has started to work against him. A fact that was evident in his latest bout against Phil Davis. Whether you agree with the decision or not, the fact remains that Davis countered Machida's style very well.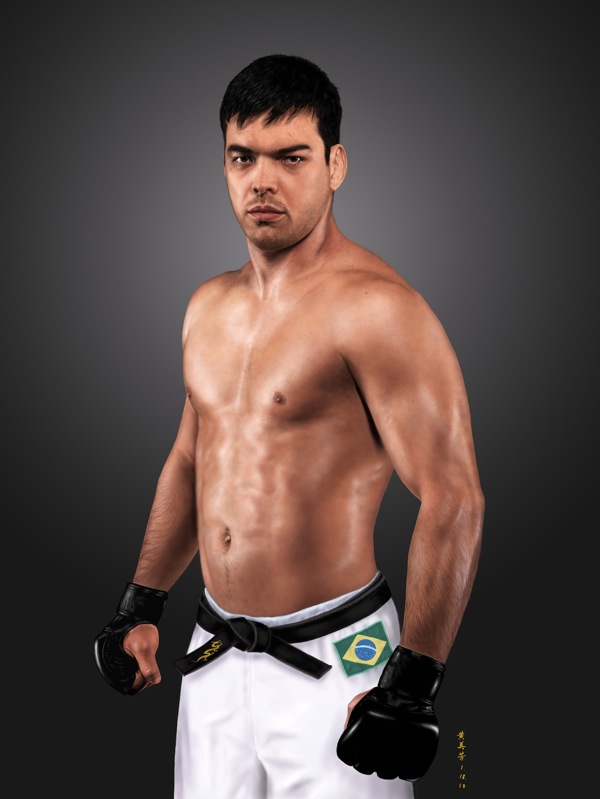 Machida needs to come up with something new, or alter his game plan if he wants to ever come close to another title shot. The challenge he faces in his MW debut is The Filipino Wrecking Machine, made even more difficult seeing as Munoz looked vicious in his last outing.
This is a huge fight for both guys, and the fact is Machida could make a huge impact with a convincing win. Eek out a split decision with minimal striking; he might find himself in Rory MacDonald territory, and nobody wants to be there.
Will Lyoto Machida make an impact at Middleweight? The truth is, I don't know. Had he gone there four years ago when he was 15-0, I would say yes, but things have changed a whole lot since then.
Machida has become beatable, and I think it stems from his KO loss to Shogun in 2010. Before then Machida would go for the finish; he may not always get it, but he hurt guys and dominated them with his movement. Now it seems that he relies far too heavily on outscoring rather than looking for a stoppage.
I certainly hope we see the Machida of old against Munoz, but even that may not be enough against the resurging wrestling machine.