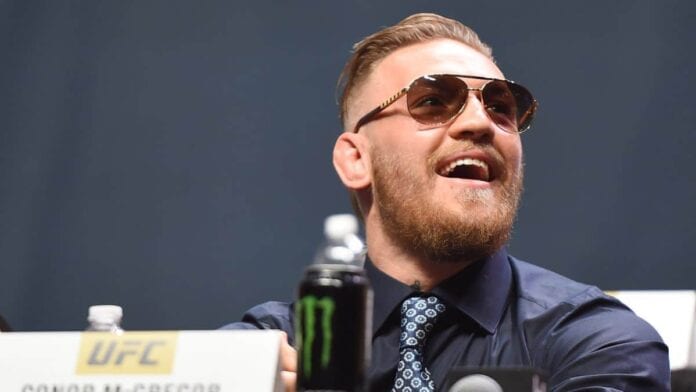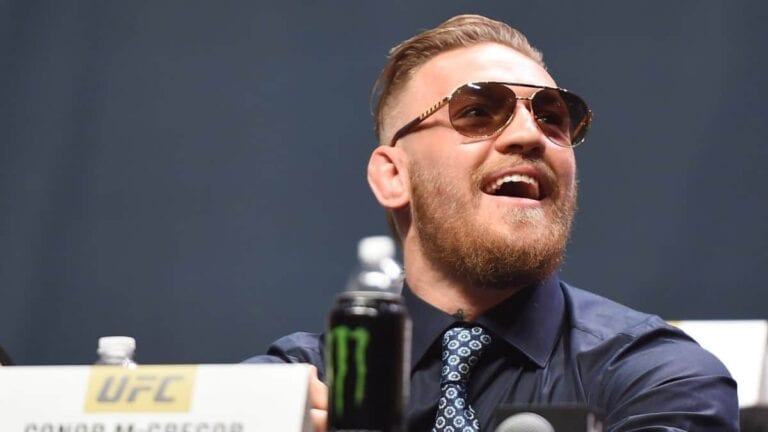 It's safe to say the mixed martial arts (MMA) world is awash with never-ending updates about the long-rumored Conor McGregor vs. Floyd Mayweather boxing match.
The proposed megafight is a bout that seems both an almost certain eventuality and light years away, contrasting juxtapositions that rear their heads when negotiating money with "Money" comes into play. Nevertheless, news arrived today that McGregor had 'begun training' for Mayweather, and it's looking more and more like this fight will happen because there's simply too much green to be made for "Notorious," Mayweather, and even the UFC.
And they should make it. This is a once-in-a-generation – perhaps even in a lifetime – type of fight that cannot be passed. It's almost assured that UFC champion McGregor will bring all of the hype and trash talk Manny Pacquiao never did to his drawn-out rivalry with Mayweather, and at 28, he'll also bring the youth and knockout skills of a world-class fighter in his prime that "Pac Man" did not.
Yet if and when this so-called super fight – where one of the participants has never actually fought a professional match – does take place like all signs are pointing towards, it will undoubtedly have some incredibly weighted and lasting ramifications for the rest of McGregor's combat sports career.
The Irishman has frequently conveyed his goal in the fight game was to get in, get rich, and get out, and there is not another fight that could help him accomplish that goal more than a boxing match with Mayweather. He's already taking a monstrous amount of heat in the MMA world for not ever defending a single one of his belts for one reason or another, but if he gets the payday this fight promises, none of that is going to matter to the polarizing pugilist.
It's that brazen attitude that has propelled McGregor to never-before-seen heights in MMA, ones where whether you love him or hate him, you just can't deny he's MMA's most recognizable face for several reasons, both inside and outside of the cage. MMA needs him but he clearly doesn't need it. If by far his biggest payday comes inside a boxing ring, and especially if it reaches $50 million or more like it could, then it's just going to be almost downright impossible to return to the Octagon for a payday of even say, $10 million.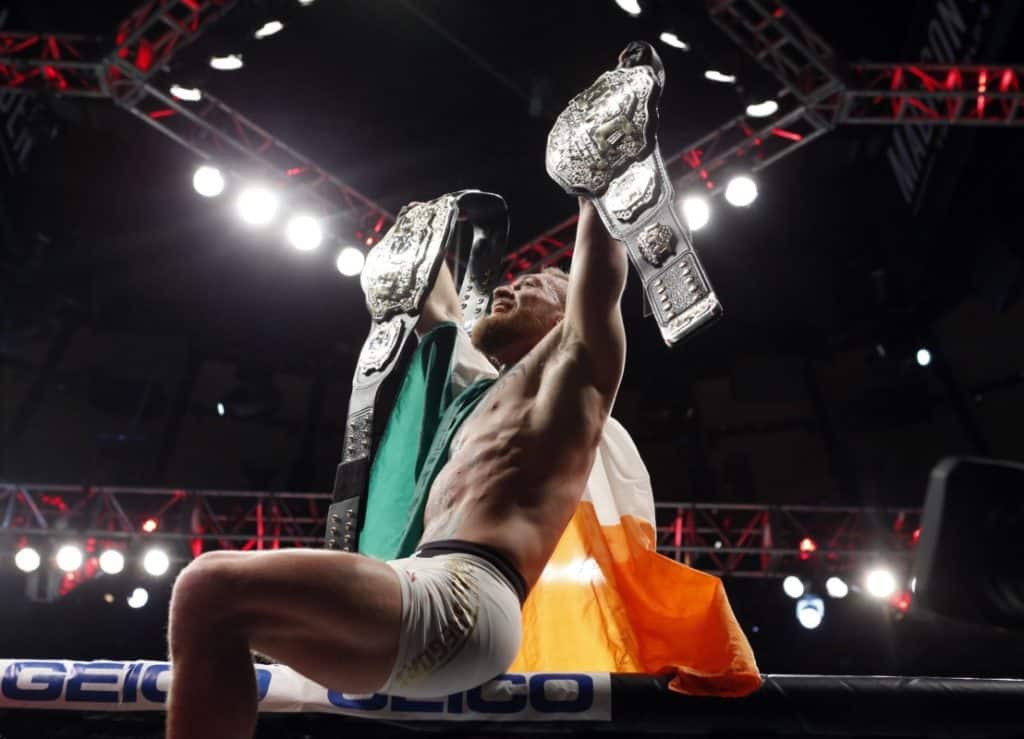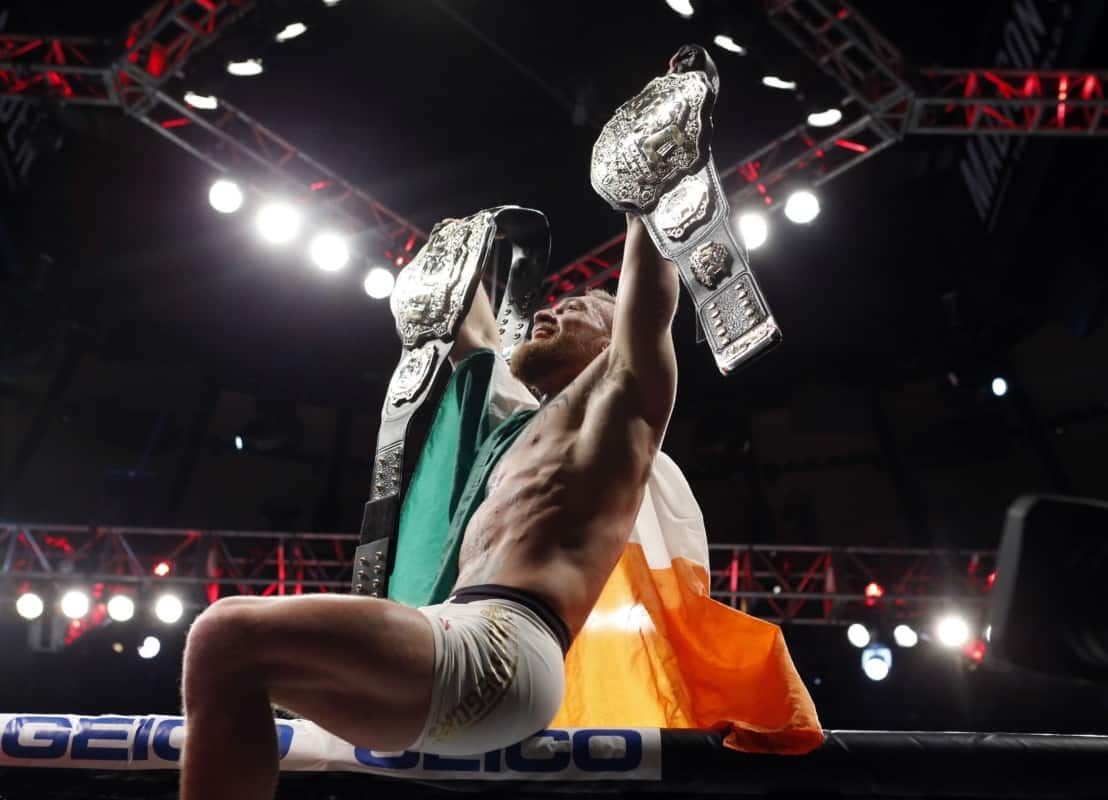 While that sentence sounds ridiculous based on the relative pittance many UFC fighters are paid and complain daily about, "Notorious" is a meteor that just won't stop, and he's obviously always looking for the biggest fight. He won't be in a rush to return to face the top lightweight in Khabib Nurmagomedov, the man whom most give the easiest shot at beating "Notorious" because of his peerless wrestling, and he almost certainly wouldn't take a massive pay cut to face Ferguson, whom he may view as a lesser draw (as it matters when his name is attached).
There's also some evidence to suggest this, as McGregor's close friend and teammate Gunnar Nelson recently revealed he would only return to MMA if the 'depends on certain things.' McGregor has a well-publicized offer out to new UFC owners Ari Emanuel and Patrick Whitesell to negotiate a bigger cut in the profits of the show he feels he runs, and with Mayweather the topic of the day, no news has surfaced about that as of yet.
The UFC paydays are nice, but McGregor just won't need them if he does get his fight with Mayweather, win or lose. He'll be set for life, and as former boxing champion Marvin Hagler once said, "It's tough to get out of bed at 5 a.m. and do roadwork when you've been sleeping in silk pajamas."
That's not to say McGregor has lost any of the competitive fire to be the best in the UFC; his last two performances show he clearly hasn't. But that doesn't mean, even with MMA super fights against Georges St-Pierre, Nick Diaz, or Tyron Woodley available, that he's going to come back to MMA after he faces Mayweather, win or lose. He's not likely to take a ton of damage in that bout, something that may or may not be true about potential lightweight title fights against Nurmagomedov or Ferguson.
The deck is set for McGregor to fight Mayweather and get paid huge. If he returns to MMA after that, however, is anyone's guess.
One thing is certain though: if we never get to see the "Notorious" defend one of his UFC belts, MMA fans will have been cheated out of what could have been a more legendary career.
What do you think? Will Conor McGregor return to the UFC if he faces Floyd Mayweather?