What's The Deal With Ronda Rousey's Comeback This Week?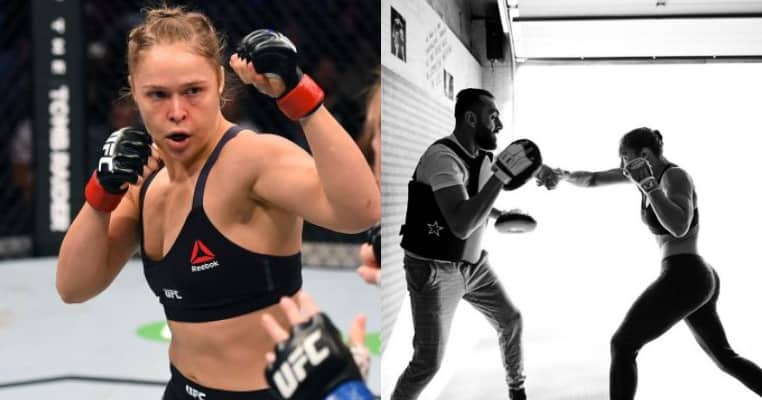 Unlike any Ronda Rousey fight in the past, this week's UFC 207 seems to be shrouded in secrecy. Formerly the dominant champion of the women's 135-pound division, Rousey also became known for her rambunctious persona. Outside the octagon she was larger than life, and in the arena of combat was untouchable, until her eventual first loss.
What's the deal with Ronda Rousey's big comeback? It goes a little something like this:
UFC 193
Let's start from the beginning of this comeback story, and the last time we saw Ronda Rousey compete in the octagon. Entering her seventh title defense with Holly Holm at UFC 193, Rousey was a staggering favorite at the betting offices. What transpired that November night in Australia was nothing short of crazy, in every respect. 'Rowdy' looked to be nullified in every department, even the grappling, but especially the striking.
Her sloppy footwork and wild punches looked amateur in comparison to Holm's, and would later lead to massive speculation about Edmond Tarverdyan's credentials. We'd witnessed one of the greatest upsets in combat sports history, but this single moment began to pale in comparison to the drama that would follow. Rousey hid from the media and the public eye, later claiming she'd had suicidal thoughts during her darkest period. UFC president Dana White revealed 'Rowdy' blamed the media for 'turning on her' after her loss to 'The Preacher's Daughter."
The very tool that Rousey and the UFC had utilized to make her name had now become a negative force, in their opinion. Of course she never had a bad word to say when it was her losing opponents that were the subject of 'negative' media. Nonetheless, this attitude would carry forward over the year. Rousey avoided MMA media, instead opting for mainstream news and chat shows. Once boldly claiming she'd beat every woman in her division with one hand, Rousey's confidence and persona had been stripped away with one kick. Remaining on the outskirts of MMA for 11 months, few knew if she would ever return.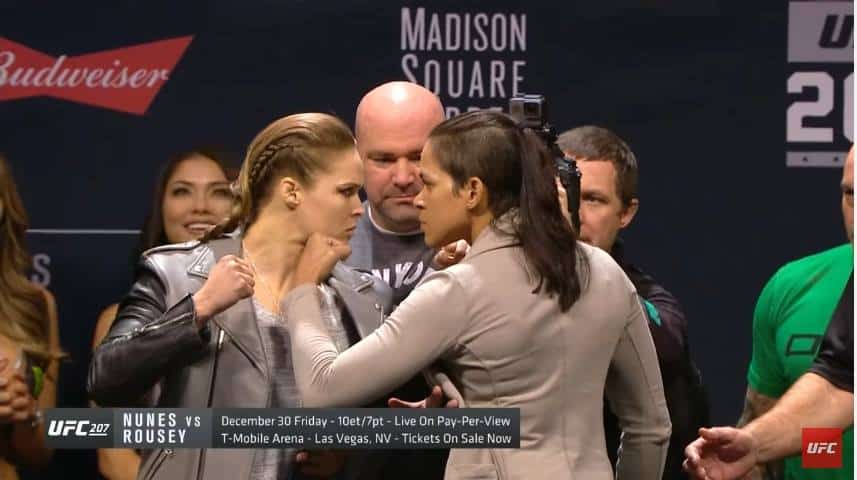 Announcement, Media Snub
During the second week of October, after months of rumour and speculation, Ronda Rousey's comeback was finally announced. Just two weeks later, 'Rowdy' appeared on the Ellen show to already start to damp down her fighting future. She told Ellen that 'she wouldn't be around forever,' and that UFC 207 was one of her last fights. Since her reign, the belt had been passed from Holm to Miesha Tate and finally to a rampant Amanda Nunes. The Brazilian 'Lioness' could prove to be Rousey's toughest test to date, in many respects, but this tale is far from over.
Coming in to December, folks were starting to notice the apparent lack of media appearances for Ronda Rousey. After she failed to show for a UFC 207 media scrum, questions were asked. Turns out that Rousey has a no media clause in her comeback contract. This raised further questions about Conor McGregor's removal from UFC 200 after he refused to attend one presser. The main difference here is that WME-IMG are not only the new UFC owners, but are also Ronda Rousey's management company.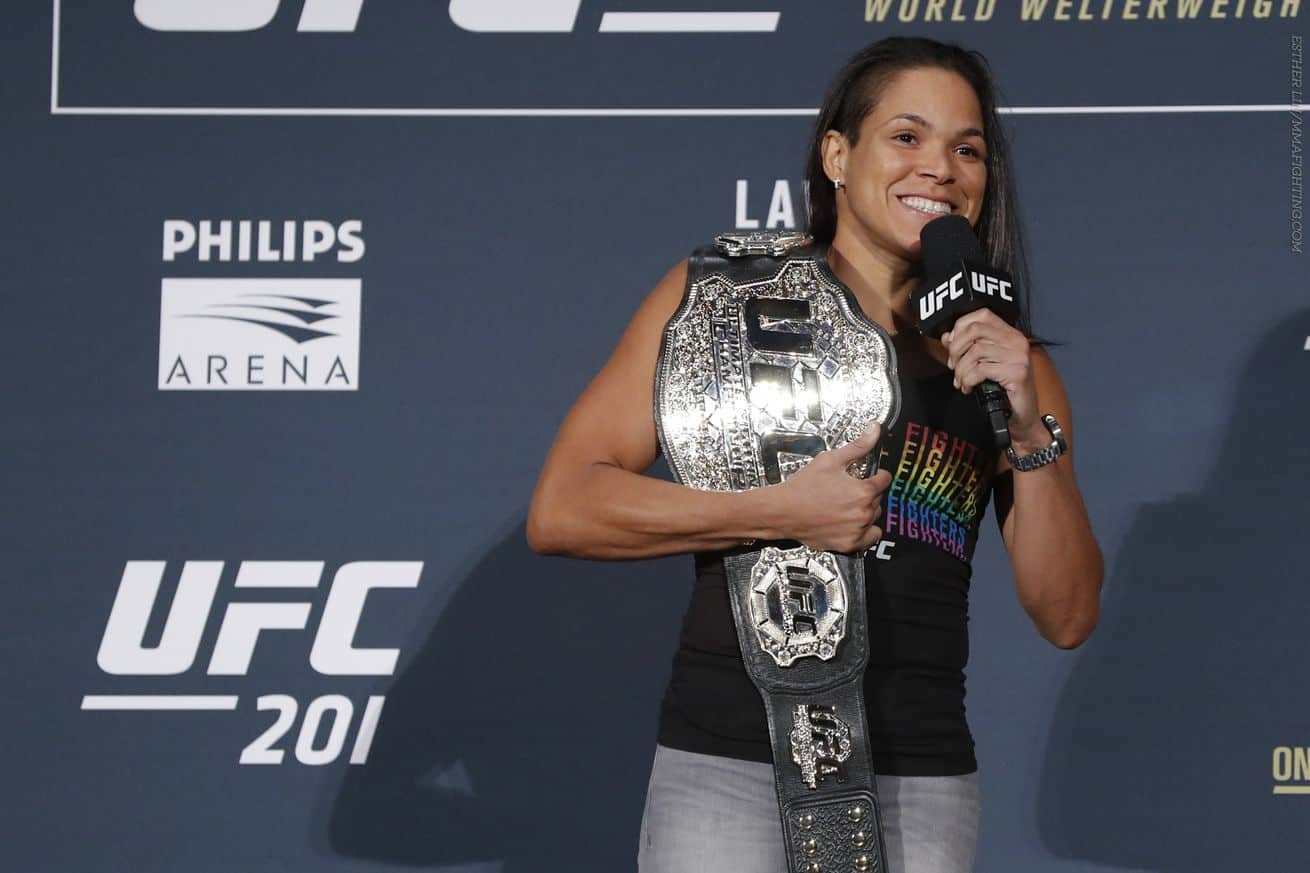 Nunes Snub
Airing rather one-sided UFC 207 promo videos, with the tagline 'She's Back!' the UFC was doing everything they could to cram Rousey back in the limelight. Well, everything except actually putting her in the limelight in person. Fans will apparently be just as interested with prerecorded videos that essentially blot out her loss to Holm, while disrespecting the reigning champion at the same time.
While we are on the subject of the champion, why is the UFC not marketing the brakes off Amanda Nunes? Currently tearing up the division, you'd think Nunes would at least get equal share in the hype. Perhaps the impending deadline on loan payments has the new UFC owners unwilling to take risks. Seeing Rousey as the former biggest draw for the UFC, is the promotion trying to play the safe hand? Interesting if they are, as it worked when Rousey was actually doing media shows. Now she's been away for so long and is refusing to talk to anyone about it, could this plan backfire?
Having the world in her palm for so long was great while it lasted. Now, following a single loss, the pioneering women's MMA champion is a contrast of her former self. Win or lose at UFC 207, you can't erase what she did for the sport. Unfortunately, if Rousey's shying from the limelight is an indication that she isn't ready, Nunes will expose that.