We now know what Israel Adesanya told Sean Strickland following their title fight at UFC 293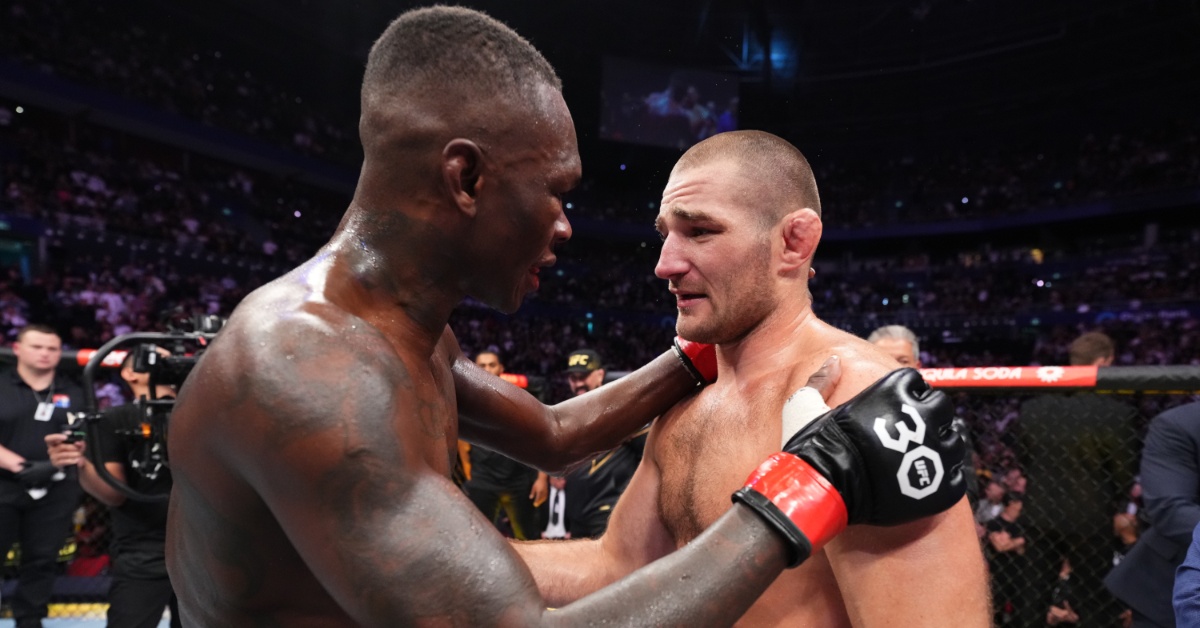 We finally have an idea regarding what Israel Adesanya told Sean Strickland following their five-round clash at UFC 293.
Strickland shocked the world on September 9, scoring a decisive unanimous decision victory over 'The Last Stylebender' to claim the middleweight world championship. Given Strickland's status as a 7-to-1 underdog, nobody expected 'Tarzan' to come out on top, and certainly not in the fashion that he did it.
Israel Adesanya has remained uncharacteristically quiet following his second title loss in less than a year, but he had plenty to say to Sean Strickland inside the Octagon moments after the clock ran out on their main event clash in The Land Down Under. At the time, it was hard to make out what was being said between the two. Strickland shed some light on the conversation during his appearance at the post-fight press event, but courtesy of a transcription shared by Bloody Elbow, we now have a much better idea of what the 'Stylebender' said.
"Don't ever joke about my family, bro," Adesanya appeared to say. "Just look at me. I know that you think I f*cked my dog. For sure. That's my dog and that's no bullsh*t, so please. Hold up, hold up. I would never bring your family into this."
Much of the build-up for the middleweight title tilt surrounded a viral video of Adesanya touching his dog inappropriately. Strickland regularly made light of the clip, accusing Adesanya of producing "puppy porn" and getting a little too intimate with his dog. Adesanya later revealed that the animal in question had since passed away and it was clear that Strickland's comments had struck a chord with the two-time titleholder.
As we see in the video, Sean Strickland apologized for the remarks and showed nothing, but respect to the former champion during their brief post-fight interaction.