Alexander Volkanovski scoffs at fourth fight with Max Holloway: 'Yeah, that doesn't sound very exciting'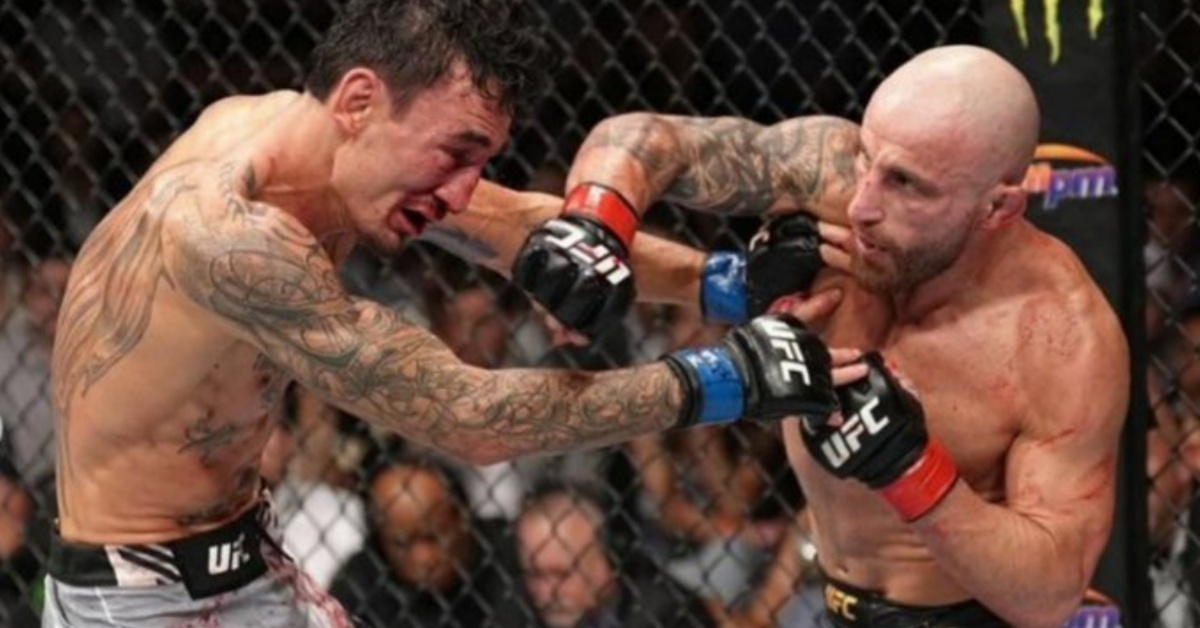 UFC featherweight world champion Alexander Volkanovski isn't interested in a fourth fight with perennial contender Max Holloway.
Volkanovski is currently slated for a unification bout against current interim featherweight titleholder Yair Rodriguez at UFC 290 on July 8. If 'The Great' walks away with his title intact, he could be staring down the barrel of a tetralogy with Holloway, a possibility the Australian superstar finds less than exciting.
"It's a hard fight to sell," Volkanovski told The MMA Fan Podcast. "Three fights, you know, three wins with a guy and then doing a fourth one, and then what if he does win? What are you going to do? We're going to have to go another two times? Obviously, that wouldn't happen. I definitely believed and proved I've got his number.
Since 2019, Alexander Volkanovski and Max Holloway have shared the Octagon with one another three times. On all three occasions, 'The Great' came out on top. Their 2020 rematch at UFC 251 was by far the closest meeting between the two with many fans, and even UFC President Dana White, suggesting that Holloway did enough to walk away with the gold. That prompted the promotion to book a trilogy bout two years later. Volkanovski walked away with a unanimous decision win and a 3-0 record against the Hawaiian.
Last month, Max Holloway delivered a dominant performance against Arnold Allen, solidifying himself as the division's top contender. Having already received and failed to capitalize on three title opportunities, the victory essentially leaves Holloway in limbo.
"How do you sell it?" he continued. "I mean, never say never, but like I said, I want fights that are going to excite me. Honestly, right now, I need to see more maybe, maybe it would be different, but yeah, that doesn't sound very exciting. It's not very fun to talk about."
If Alexander Volkanovski leaves the T-Mobile Arena with his title intact at UFC 290, 'The Great' will likely run back his instant classic with reigning lightweight champion Islam Makhachev. The two squared off at UFC 284 with Volkanovski just narrowly falling short of dethroning the Dagestani Destroyer.