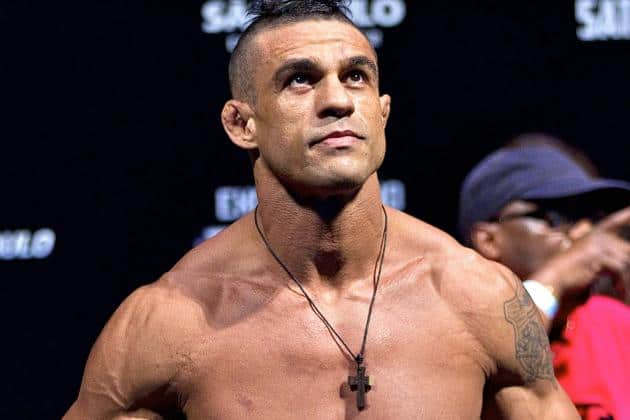 Vitor Belfort is an absolute legend when it comes to MMA, and now that he's on the cusp of his last fight, "The Phenom" wants to make something clear.
The former light heavyweight champion's career has now spanned three decades, and he's fought at the most elite level since debuting in the 1990s.
It was only natural that talk of retirement emerged following his recent losing streak, and although Belfort concedes this will be his last fight, he's far from retired from the fight game (via MMA Junkie):
"I'm not retiring because when you retire, you're still getting paid. I'm not getting paid, so I'm not retiring."

"But this is my last fight. That's important because people say, 'OK, what's the legacy you're leaving?' Legacy is not what I did for myself. It's what I'm doing for the next generation. So I think I'm leaving one of the biggest legacies in the sport, for sure, worldwide. And I'm not retiring because I'm not getting paid after I finish (fighting), so I'm looking for jobs. I'm looking for opportunities."
Whether he means coaching or opening his own gym, Belfort remained quiet on just exactly what he means by not retiring. The Brazilian legend kept it pretty vague when discussing his future capacity in the sport.
"But this is my last fight, for sure, and I'm very content with what I accomplished in this sport. But I still believe I can contribute so much with the sport, and I love what the UFC is doing, creating the (UFC Performance Institute) and creating all that. But we have so much left to do."
Belfort will take on fellow Brazilian Lyoto Machida at UFC 224 in Rio de Janeiro this Saturday, May 12, 2018.
What do you envision Belfort doing once he's completely retired from fighting?