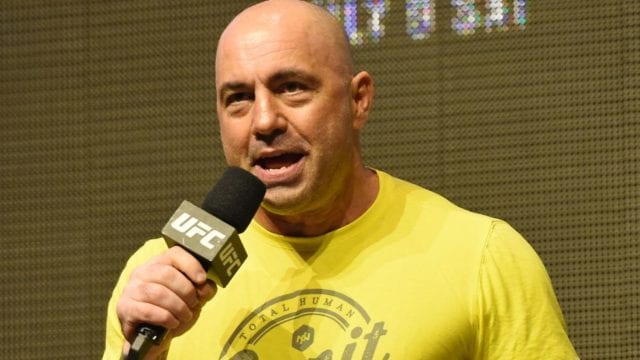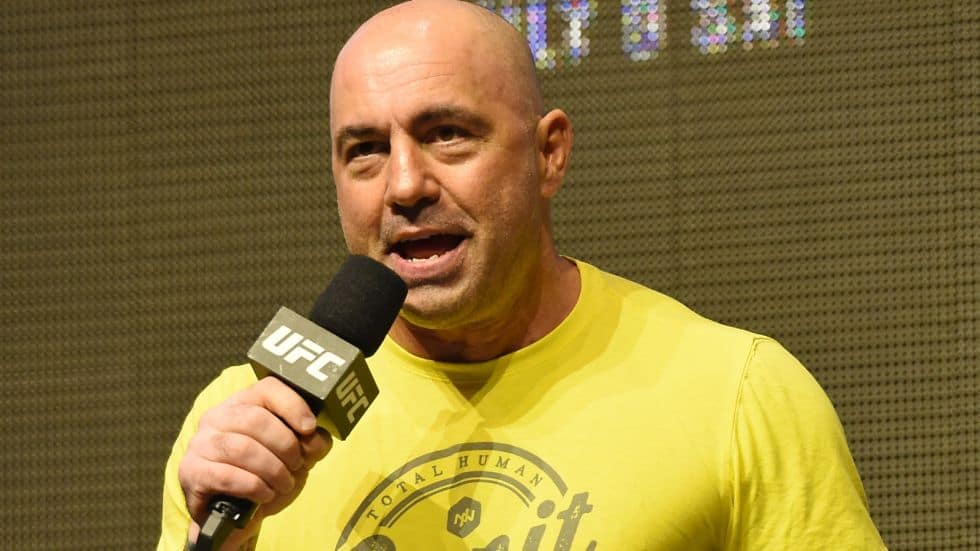 The conclusion to the UFC 226 pay-per-view (PPV) this past weekend (Sat., July 7, 2018) left a lot of fight fans with their jaws on the floor.
UFC light heavyweight champion Daniel Cormier knocked out Stipe Miocic in the first round to capture the heavyweight title. He's now the second man in UFC history to hold two titles simultaneously for the promotion.
As always, longtime UFC commentator Joe Rogan was cageside to call the action – and his reaction to the Cormier victory was absolutely priceless. Rogan's eyes grow wide while he puts both hands on his head, unable to speak another word for several seconds after seeing Miocic get knocked out.
You can see Rogan's reaction in the opening seconds of the UFC's "UFC 226: The Thrill and the Agony – Sneak Peak" YouTube video right here:
Rogan later met up with Cormier backstage after the event to congratulate him. The footage also features some comments from "DC's" next expected heavyweight opponent, Brock Lesnar.
Shortly after Cormier's victory, Lesnar came inside the Octagon and engaged in a shoving match with the new "Champ Champ." They exchanged words before UFC President Dana White announced later that night that Cormier vs. Lesnar will be the next UFC heavyweight title fight.