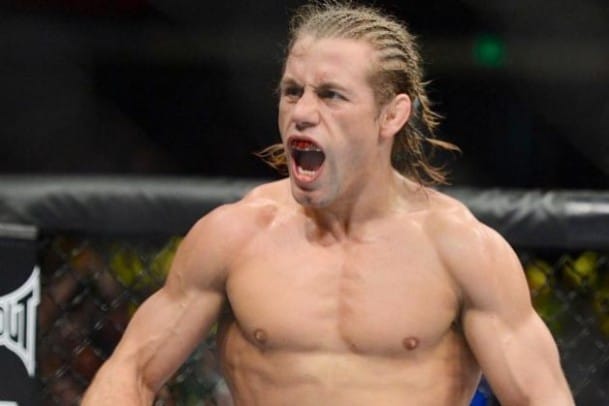 Former WEC champion and UFC title contender Urijah Faber's life outside of fighting is proving to be just as dangerous as his career in mixed martial arts.
In Asia to corner his Team Alpha Male (TAM) student Teruto Ishihara at this weekend's (Sat., June 23, 2018) UFC Fight Night 132 from the Singapore Indoor Stadium in Kallang, Singapore, 'The California Kid' posted a video on his Instagram revealing he had been run over by 'the only car in the road.'
The post also proved he had been injured in the accident, showing a somewhat gruesome foot injury affecting his toe:
Thankfully, Faber isn't fighting in Singapore, because this would obviously complicate matters, yet the 39-year-old star has reportedly remained in the USADA testing pool in case the right offer surfaces.
If he's counting on that to arrive, perhaps he'll want to stay out of the streets in Singapore.