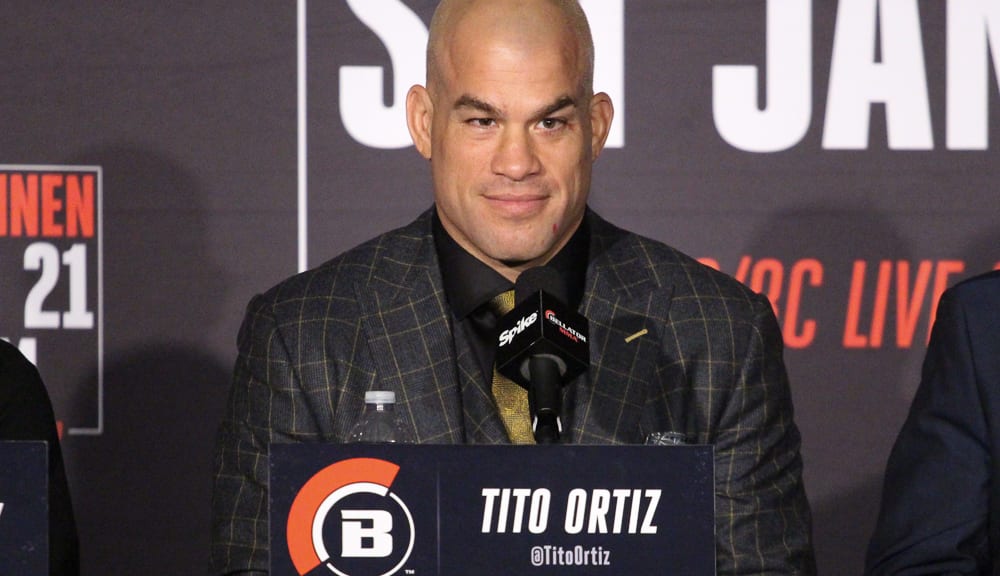 Tito Ortiz plans on beating his greatest rival Chuck Liddell in their trilogy this weekend (Nov. 24, 2018) at The Forum in Inglewood, California. Then he plans on building MMA's future stars.
First thing first, however, for Ortiz, as he is attempting to avenge his two prior losses to Liddell. He fully intends on doing so, then he would like to delve into mixed martial arts promotion, perhaps with Golden Boy MMA.
Earlier this week at the pre-fight press conference both Ortiz and Liddell seemed more than ready for Saturday.
Ortiz believes he can help build future stars like "Conor McGregor." At the very least, Ortiz knows a thing or two about building a successful fighting career. Watch Tito explain his two-step plan here (courtesy of MMA Fighting):