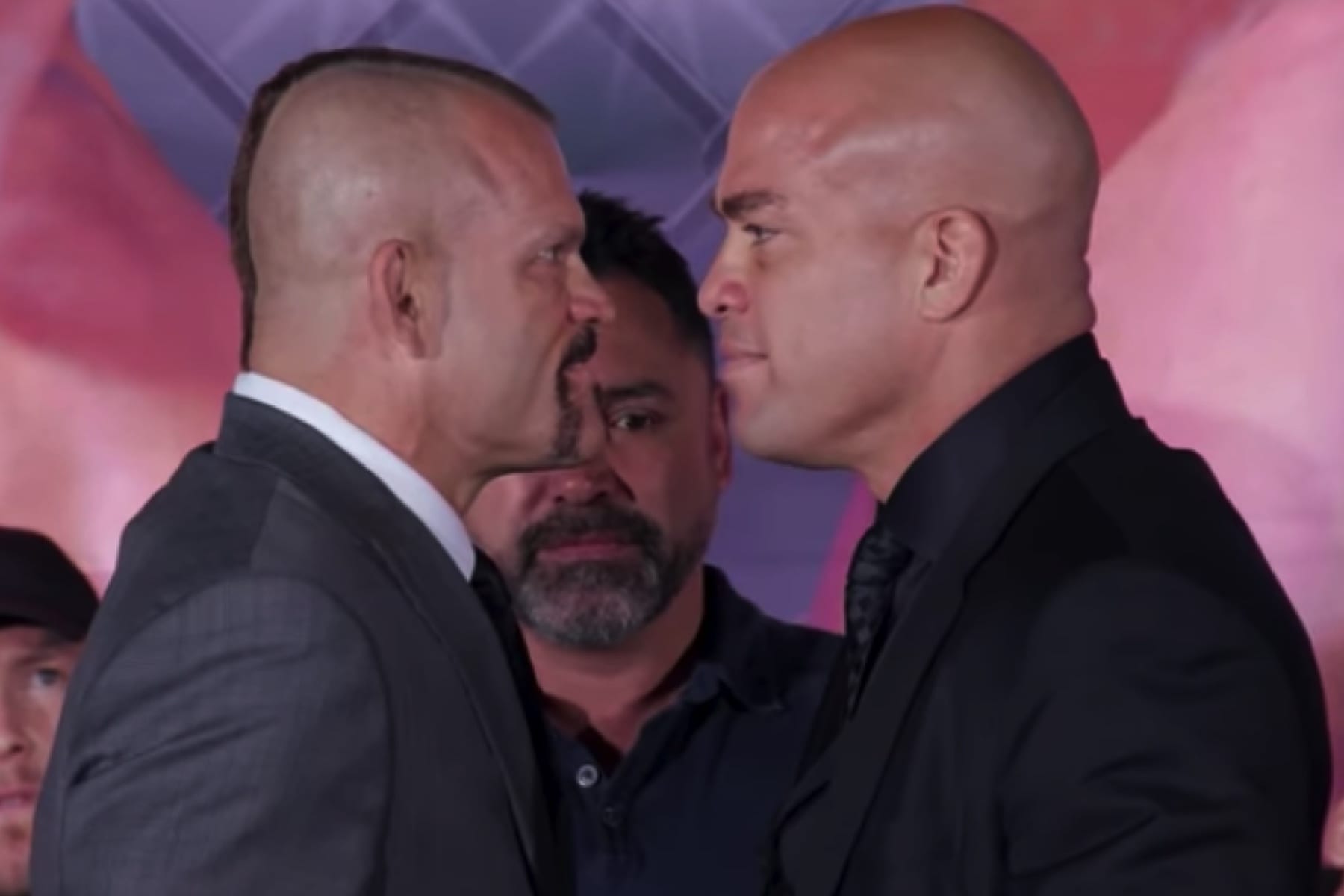 UFC legends Chuck Liddell and Tito Ortiz will meet in their highly-publicized trilogy fight on Saturday, November 24, 2018, at The Forum in Inglewood, California. The match is the first card under Oscar De La Hoya's Golden Boy MMA. It's time to check out Liddell and Ortiz' staredown.
The fight has been many years in the making. Liddell thinks it's a gamble for him, and he may be right. Liddell stopped Ortiz twice when they were the top fighters in the storied UFC light heavyweight division.
Much has changed since then, however. "The Iceman" has been retired since 2010 and suffered a concerning string of knockout losses to finish his UFC tenure. Ortiz, meanwhile, retired on a high note after submitting Chael Sonnen in Bellator in 2017.
The fighters squared off at a press conference yesterday that drew headlines for a variety of reasons, namely De La Hoya's ability to promote his first MMA event. That will be discussed for some time to come. For now, check out Liddell and Ortiz' intense staredown via MMA Fighting right here: