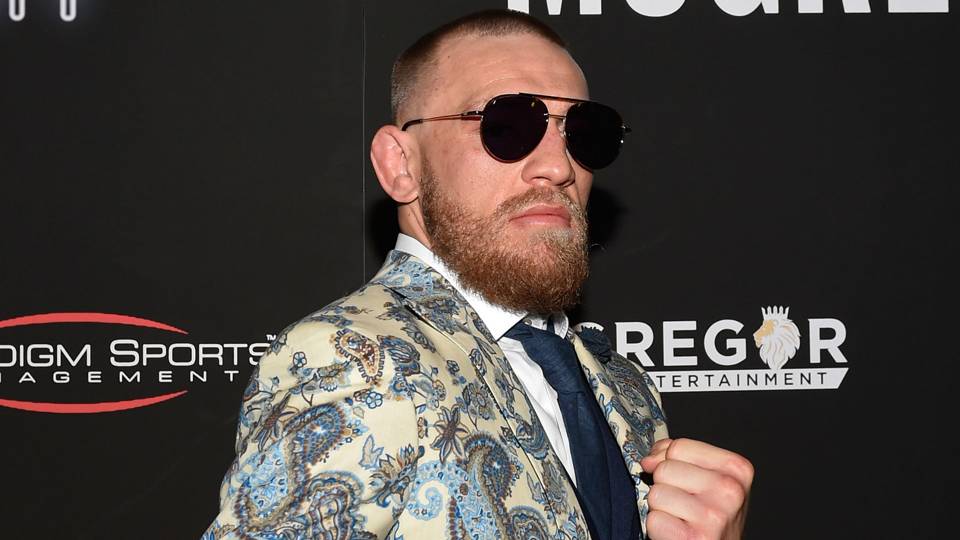 Conor McGregor's phone smashing incident was caught on video and now that footage has surfaced online. On Thursday, TMZ Sports released the video, which you can watch here:
As seen in the footage, the former UFC lightweight and featherweight champion is seen and heard using his left foot to stomp on a smart phone he allegedly took from a man. In the video, he appears to pick up the phone after stomping on it.
On Monday, McGregor was arrested in Miami Beach, Florida on charges of strong-arm robbery and criminal mischief. The charges carried bonds of $7,500 and $5,000.
The alleged victim, Ahmed Abdirzak of England, and McGregor were both exiting the Fountainebleu Hotel at around 5:20 a.m. when they met. Abdirzak attempted to take a photo of McGregor with his phone but McGregor allegedly slapped the phone out of Abdirzak's hand to the floor.
It will be interesting to see how this incident impacts his UFC return. He's set to complete his six-month suspension from the Nevada State Athletic Commission for his role in the UFC 229 post-fight brawl. Thus, he is eligible to fight again very soon.
Whether or not he does is another story.