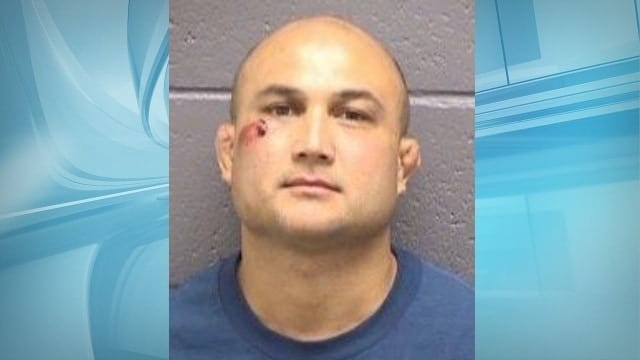 Earlier this week we learned that former two-weight UFC champion and future hall of famer BJ Penn wound up on the wrong side of the law. First reported as taking place in a hotel, it turns out the brawl was actually in the parking lot, and that an 'inebriated' Penn had been involved in dishing out a vicious beating to an unknown foe.
Now we earn that a 37-year old male was taken to hospital for treatment after the incident, where the two had been involved in an altercation following heated discussions. KHON2 News released the following mugshot of BJ Penn from Maui police:
With no further details released at this time, we'll keep you updated as more news rolls in. One thing is for sure, "The Prodigy" needs to get this thing in check. Although not an active fighter anymore, Penn represents the promotion he helped build, everywhere he goes. Handing out nasty beatings will do him no good, and the fact he is a trained fighter will go against him in the courts.
With the Jon Jones drug test failure, Dave Herman getting beasted by the cops, and now this? Who knows what's next…..
Follow @Rorylowkick

Follow @LowKick_MMA

Tweet