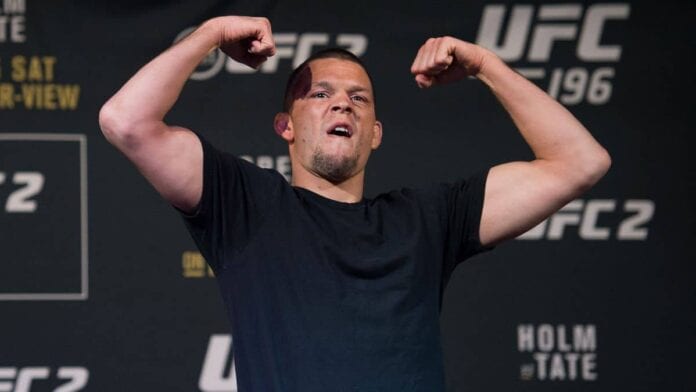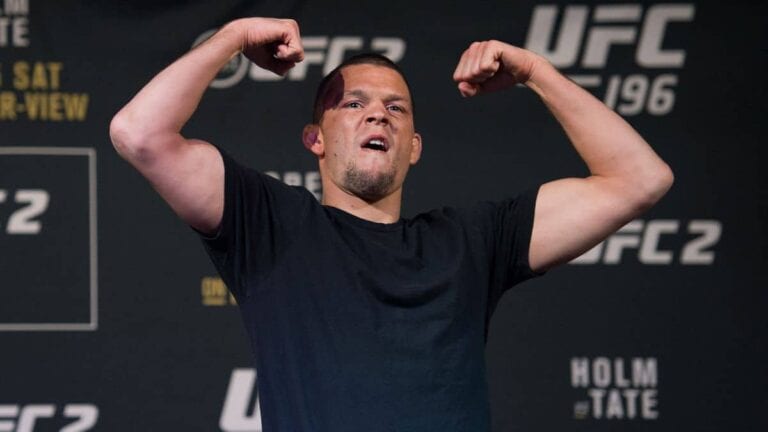 Fan favorite Stockton slugger Nate Diaz has been teasing an anticipated Octagon return in recent months, but he made an impact only he could at tonight's (Sun. Feb. 18, 2018) UFC Fight Night 126 from Frank Erwin Center in Austin, Texas.
Given some limited camera time when the FOX Sports 1 broadcast shifted to him in the crowd during the program, Diaz used the second such time to light one of his favorite hobbies.
Was it a real blunt? Who knows, but you can't put it past him, and this won't hurt the hype for his rumored return at all.
Watch it unfold courtesy of Robbie Fox on Twitter here:
*nate diaz is on camera for one second*

*throws joint in his mouth* pic.twitter.com/iXwr5I81Jt

— Robbie Fox (@RobbieBarstool) February 19, 2018