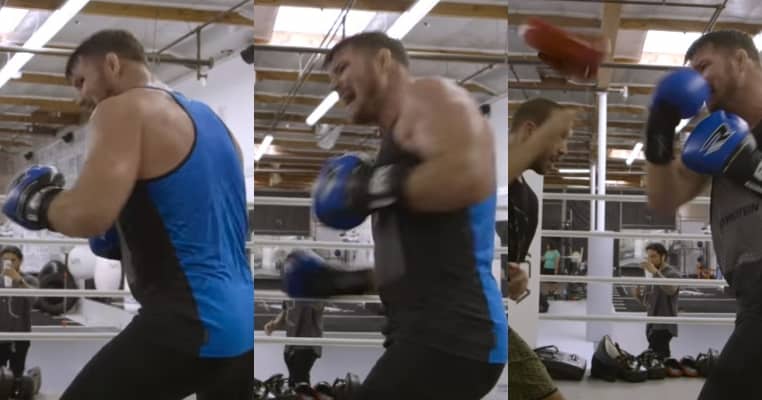 UFC middleweight champion Michael Bisping is heading in to the biggest fight of his life this weekend. Facing his rival Dan Henderson in the October 8 UFC 204 main event, 'The Count' is hoping for payback. Defeating Luke Rockhold for the title at UFC 199, Bisping finally came of age in his UFC career. As is often the case, unfinished business with 'Hendo' dating back to 2009 haunted the brash Englishman. The former Pride FC champion starched Bisping with a stunning knockout at UFC 100.
Going against the rankings, Bisping called out Henderson straight after his win against 'Rocky.' The decision to book the rematch was met with staunch opposition from the top contenders at 185 pounds. With 'Hendo' on the edge of retirement, it was now or never for a second dance with Bisping. Killer's row did not agree, nor did certain sects of fans, but the decision was made regardless.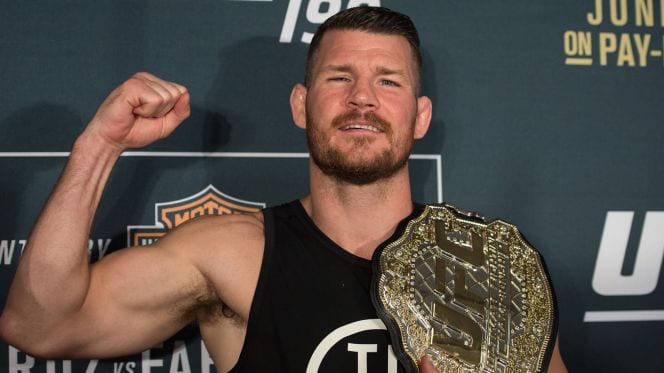 Second Chance
Now that Bisping has his shot at redemption against Henderson, it appears he's taking full advantage. In the first episode of UFC 204 Embedded, 'The Count' puts on a serious striking showcase with Jason Parillo. From the opening moments you can see how much Bisping's stand up has advanced over the years.

Fruits of Labour
Not only is Michael Bisping looking fast and sharp on the pads, he's also looking quite big too. Vengeance is clearly a great motivator for the champ, but you know Dan Henderson is going to be in great condition too. The big difference since their last fight is that 'Hendo' is now a lot closer to 50. Will his age play a factor in what could be Henderson's final fight? That's yet to be seen, but it's obvious Bisping is not underestimating the powerful one-punch knockout artist.
What's at stake for these two long-serving veterans? Everything, plus the kitchen sink, so expect an all-out war in Manchester this weekend.